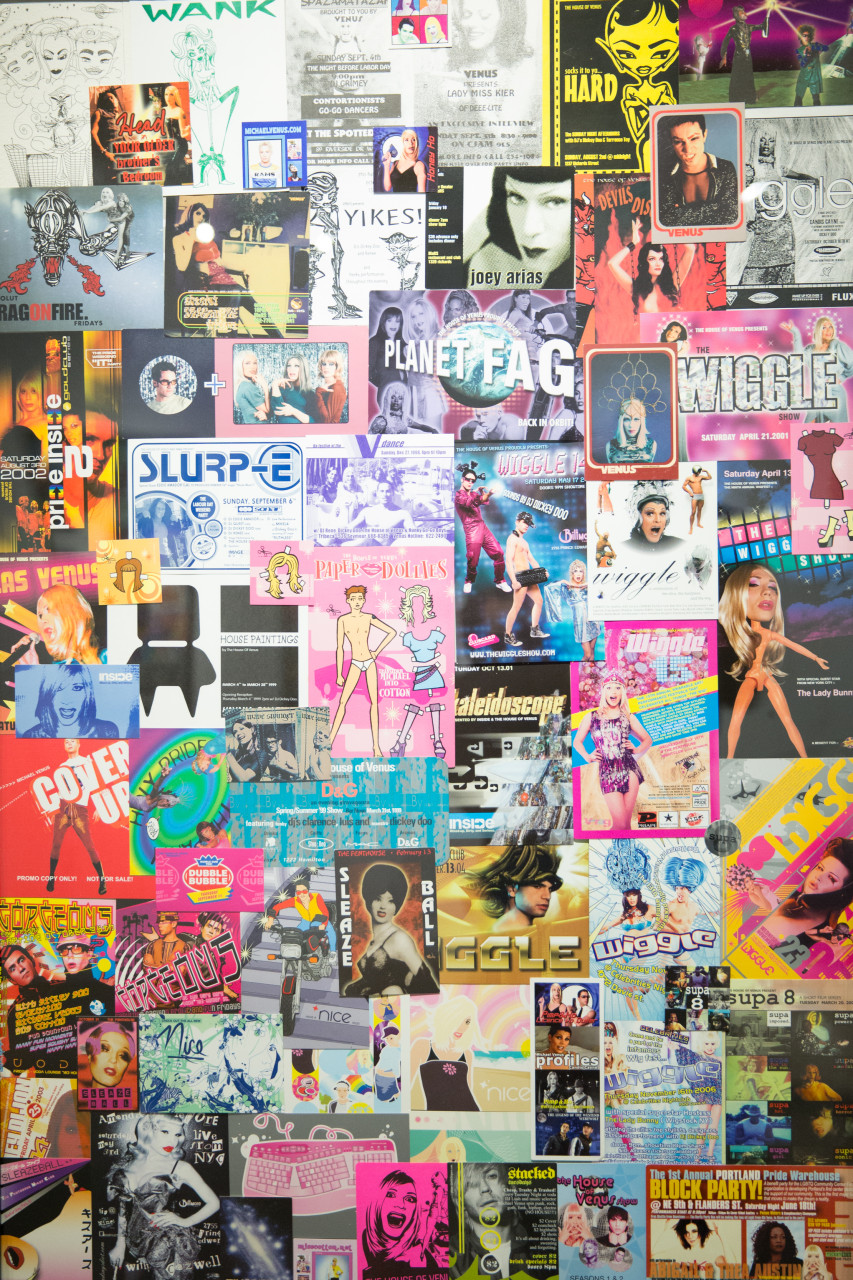 Celebrating the art of the party flyer design in Canada from the late 80s - early 2000s
Starting in the late-80s into the mid-90s, club and rave culture witnessed the evolution of "flyer art", whereby handbills became a popular art form and lifeline to the events that summed up an era. The popularity continued over the following decade but was largely phased out with the advent of the Internet and the popularity of social media. We take delight in showcasing some of the many artefacts from this time throughout the Canadian rave landscape.
L'invitation
Une rétrospective célébrant la culture et l'art du flyer au Canada, de la fin des années 80 jusqu'au début des années 2000.
De la fin des années 80 jusqu'au début des années 2000, la culture rave et celle des soirées en boîtes de nuit furent témoins de l'évolution de l'art du flyer par laquelle les feuillets et les prospectus étaient non seulement indispensables au succès des événements typiques de l'époque, mais aussi une forme d'art à part entière. La popularité des flyers grandit durant les décennies qui suivirent mais ils perdirent leur raison d'être avec l'arrivée de l'internet et la création des médias et réseaux sociaux. C'est pour nous un immense plaisir que de présenter quelque uns des nombreux artefacts propres à cette période du paysage culturel canadien.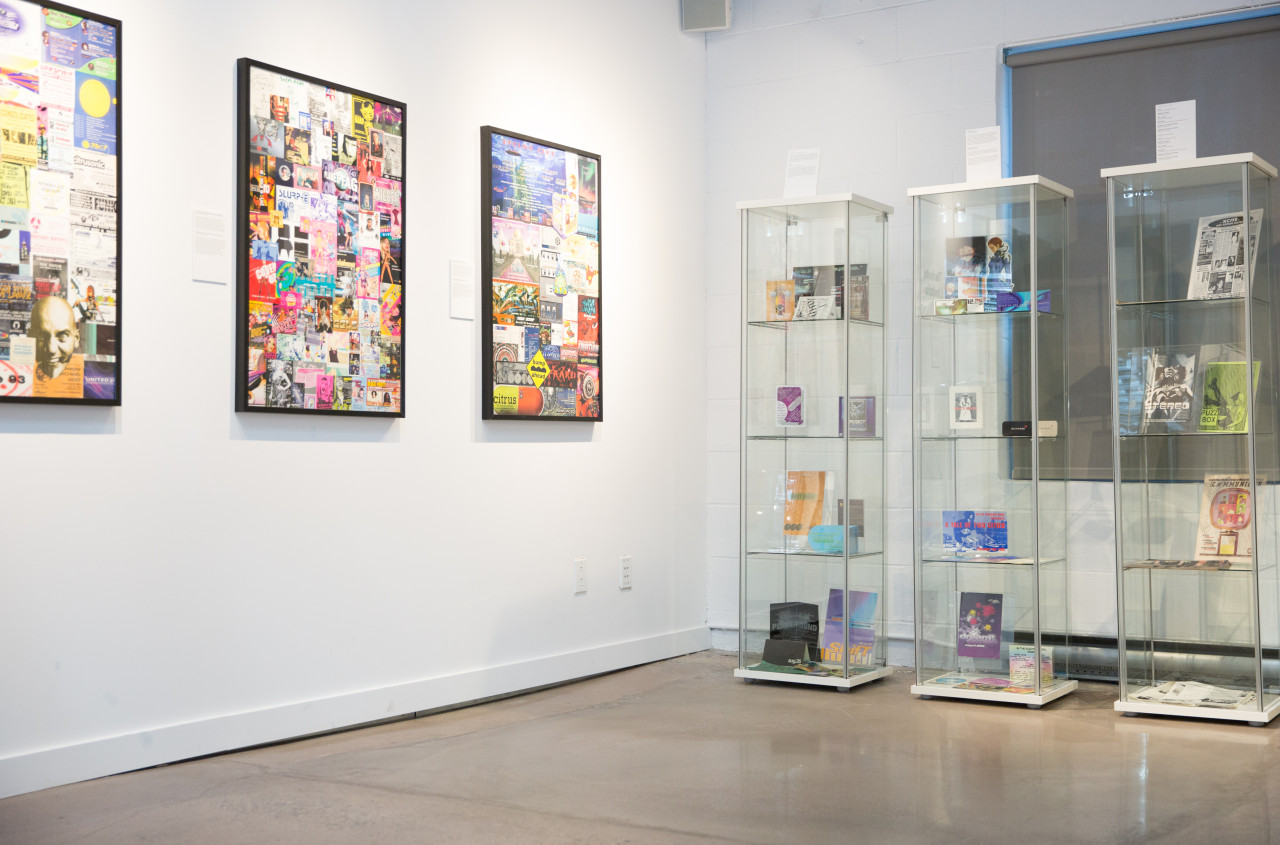 TORONTO RAVE SCENE (1996-1999)
Collection of Andrew Tay
This series of rave flyers celebrates the heyday for the events in Toronto whereby Rave Culture was at its height. Toronto was a mid-point to the East Coast Canadian corridor that, like it's American counterparts, proved to be a cultural hub. Carefully curated parties from promoters like Transcendance rubbed up against large, warehouse raves from Syrus, Better Days, Liquid Adrenaline, into after-hours clubs such as mixed gay/straight Industry Nightclub, Comfort Zone, and the notorious Guvernment – all culminating to create a diverse and vibrant scene.
SCÈNE RAVE DE TORONTO (1996-1999)
Collection d'Andrew Tay
Cette série de flyers de Raves est une véritable célébration de l'époque où la culture rave torontoise a atteint son apogée. Toronto se trouva au centre du corridor de la côte est canadienne qui, comme ses homologues américains, devint un phénomène culturel. Des soirées soigneusement organisées par des compagnies comme Transcendance se partageaient la vedette autant avec des gigantesques raves au style industriel organisés entre autres par Syrus, Better Days, Liquid Adrenaline, qu'avec des boîtes after-hours comme l'Industry Nightclub où se côtoyaient gays et hétéros, de même que Comfort Zone et le célèbre Guvernment. Cet amalgame créa ainsi une scène aussi diverse que dynamique.
WINDSOR/DETROIT
Collection of Andrew Tay
Artist/Choreographer Andrew Tay was immersed in the Detroit and Windsor scene since he was a young teen and took advantage of the border city's thriving golden era at this instrumental time. This collection is a testament to that period, as well as to the more DIY attitude of the area's scene, which was created for and by musicians and party kids. Party flyers (it was taboo to call them "raves" in Detroit) were often simply photocopied and regularly featured conceptual graphic design which reflected party politics at that time.
WINDSOR/DÉTROIT
Collection d'Andrew Tay
L'artiste et chorégraphe Andrew Tay a été immergé dans les scènes de Détroit et de Windsor dès le début de son adolescence et a pu tiré profit de l'âge d'or de ces deux villes frontalières durant cette période qui s'est avérée instrumentale.
Cette collection illustre bien cette période, de même que l'attitude plus débrouillarde de la scène de la région, créée pour ET par des artistes musicaux et des party kids. Les flyers de soirées (il était en effet mal vu de les appeler des raves dans la ville de Detroit) étaient souvent des simples photocopies sur lesquelles figuraient des graphiques conceptuels au goût du jour.
DJ LUV
Collection of Lewis Braden, aka DJ Luv
A fixture of the Montreal House scene since the early 90s, DJ Luv held down numerous club residencies and one off DJ gigs at clubs like Jinxie, Isart Gallery, Grove Society, and Blizzarts, among others. Luv also helped run North American operations for the mighty Ninja Tune Records, honing his skills at a multitude of Ninja related events. He played at many of the early raves, both locally as well as throughout North America.
DJ LUV
Collection de Lewis Braden, dit DJ Luv
Un incontournable de la scène house montréalaise depuis le début des années 90, DJ Luv a été DJ-résident dans de nombreuses boîtes de nuit et a entre autres offert des prestations indépendantes au Jinxie, Isart Gallery, Grove Society et Blizzarts. Luv aida à gérer les opérations nord-américaines de l'impressionnante compagnie Ninja Tune Records, ce qui lui permit de peaufiner sa technique à une multitude d'événements affiliés. Il prit part en tant que DJ à plusieurs des tout premiers raves, ici à Montréal ainsi qu'un peu partout en Amérique du Nord.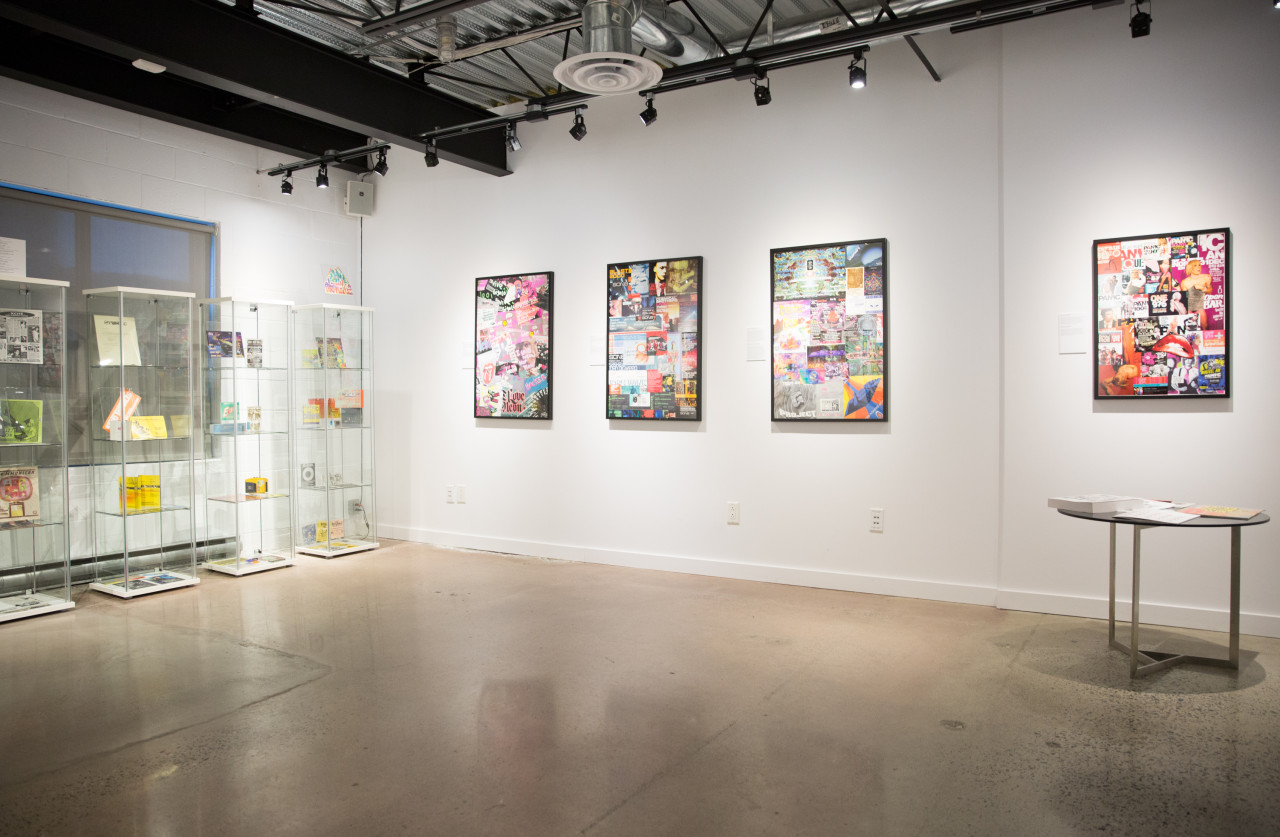 THE HOUSE OF VENUS (WINDSOR/DETROIT/VANCOUVER)
Collection of Michael Venus
The House of Venus was born out of the Windsor/Detroit Art and Club scene and began throwing theme parties in 1992. The multi disciplinary art collective landed in Vancouver in 1995 where they continued throwing after-hours parties, club nights and fashion shows while making art. There they collaborated with musical director DJ Dickey Doo, who mostly played New York and Chicago House, Disco and Electro. The early flyers were hand drawn by Greg George and later ones were designed by many collaborators such as Club Card.
THE HOUSE OF VENUS (WINDSOR/DÉTROIT/VANCOUVER)
Collection de Michael Venus
House of Venus émergea de la scène artistique et de boîte de nuit de Windsor et Détroit and commença à organiser des soirées thématiques en 1992. Ce collectif artistique multidisciplinaire migra à Vancouver en 1995 où il continua à mettre sur pied des événements after-hours, des soirées en boîte et des défilés de mode, tout en expérimentant avec différentes formes d'art. C'est aussi à Vancouver qu'House of Venus collabora avec DJ Dickey Doo, directeur musical qui jouait majoritairement du house, du disco et de l'électro de New York et de Chicago. Les premiers flyers étaient dessinés à la main par Greg George; ceux qui suivirent furent créés par différents collaborateurs comme Club Card pour n'en nommer qu'un.
ELECTRONICULTURE (VANCOUVER)
Collection of Robert Shea
Robert Shea's collection includes the earliest House/Acid/Techno/Rave events and club nights, involving a wide range of west coast and international cohorts, DJs, producers, performers, and fans. From original house nights at Graceland, Vancouver's first big raves, events with Harthouse acts, Vancouver artists' live shows at Sonar and the Commodore, Robert brought together a wide range of artists, styles, and sounds.
ELECTRONICULTURE (VANCOUVER)
Collection de Robert Shea
La collection de Robert Shea inclus les premiers événements et boîtes de nuit house, acid, techno et rave, unifiant un éventail d'acolytes, DJs, producteurs, interprètes et amateurs venant de la côte ouest et d'outre-mer. Des soirées house exclusives à Graceland aux premiers raves à Vancouver, d'événements avec les interprètes d'Harthouse en passant aux prestations d'artistes de Vancouver en direct de Sonar et du Commodore, Robert a rassemblé une grande variété d'artistes, de styles et de musicalités.
I LOVE NEON (MONTREAL)
Collection of Justin Dallegret
Founded by graphic designer Justin Dallegret and DJ/promoter Tiga, the duo wanted to create a new outlet for their creativity and began these parties at Jai Bar in 1999. As the events grew in popularity, they continued to transform different venues with the help of fellow partygoer John Hatz. This was the birth of Electroclash in North America, and solidified Montreal as an international hotspot. The flyer art was an experimentation of their creativity and represented their unique brand of parties.
I LOVE NEON (MONTRÉAL)
Collection de Justin Dallegret
Fondé par le graphiste Justin Dallegret et le DJ et promoteur Tiga en tant qu'exutoire créatif, le duo lancèrent ces soirées au Jai Bar en 1999. Alors que les événements gagnèrent en popularité, le duo continua à transformer différents lieux de spectacles et salles avec l'aide de John Hatz, un autre habitué de la scène. Ceci marqua le début de l'Electroclash en Amérique du Nord et solidifia la réputation de Montréal en tant que destination de choix. L'art contenu dans leurs flyers était une expérimentation de leur créativité à l'image de leurs soirées bien uniques.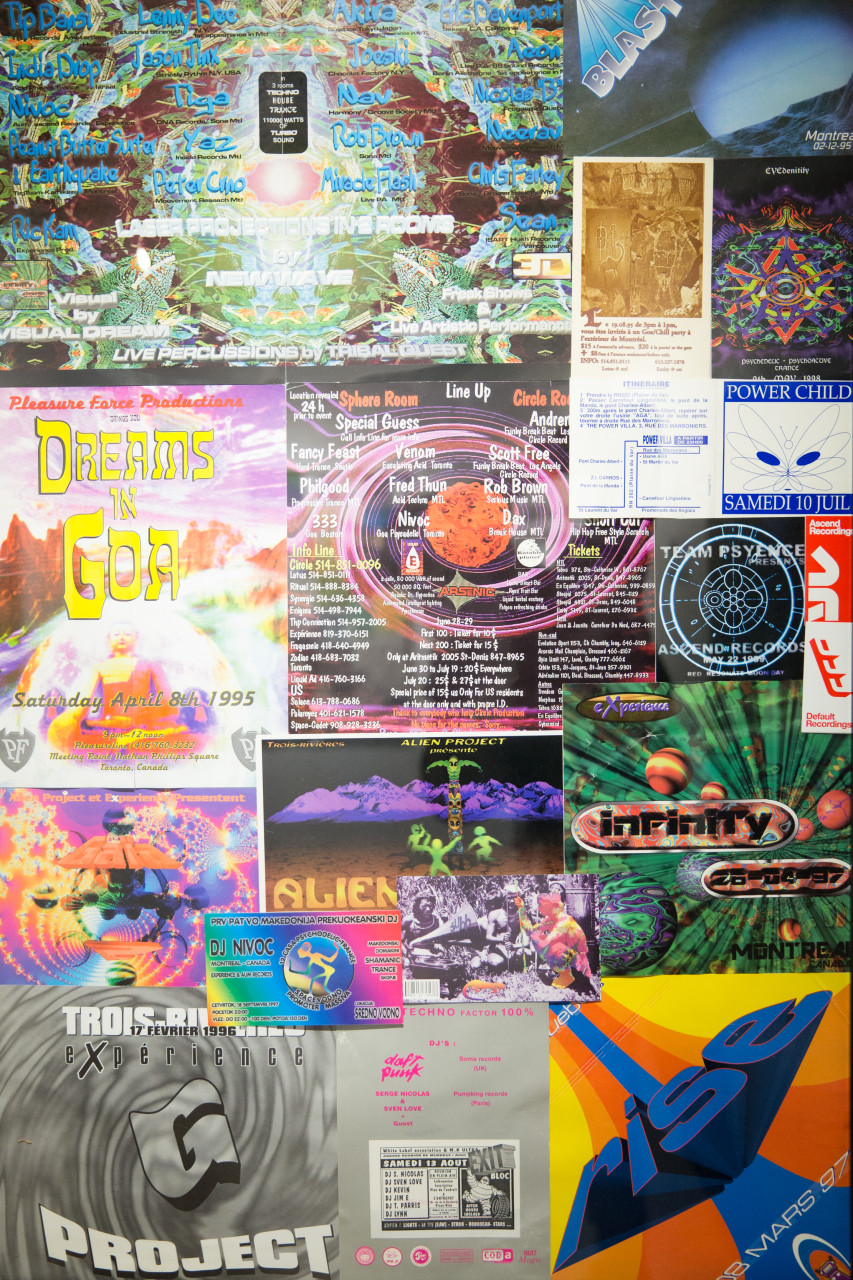 PLASTIK PATRIK (MONTREAL)
Collection of Plastik Patrik
Plastik Patrik found his calling in the Montreal nightlife of the early 90s. He worked as a gogo dancer, host, promoter, performer and later as a DJ. In the late 1990s, he and Jet Phil formed the  glam-punk band One976 and recorded 3 albums. He also ran infamous "Panic" Fridays at Club Saphir starting in 2000. The club night ran for eight years and eventually out-lived One976. All the material shown in this exhibition is from these two projects, designed by friend/collaborator Etienne Dicaire.
PLASTIK PATRIK (MONTRÉAL)
Collection de Plastik Patrik
Plastik Patrik a trouvé sa voie dans le nightlife montréalais des années 90. On a pu le voir comme danseur, hôte, promoteur, interprète et plus tard comme DJ. À la fin de la décennie, il forma One976 avec Jet Phil avec qui il enregistra 3 albums. Il fut aussi a la barre des vendredis "Panic" du club Saphir à partir de l'an 2000. La soirée dura 8 ans, dépassant ainsi de quelques années le groupe glam-punk. Tout le materiel qu'on peut voir ici provient de ces deux projets et fut conçu par Étienne Dicaire.
SONA (1996-2004)
Collection of Jesse MacDonald
The Montreal rave scene spawned several large scale legal after-hours clubs, the first of which was Sona. Promoters such as 514 Productions programmed international talent of the era as diverse as Luke Slater on Silver Fridays (techno) and David Morales on Saturdays for the house heads. These acts were paired with DJs born out of the rave scene, now turned local mainstays and residents, such as Tiga, Laflèche, and Nivoc.
"I forgot how much more gay things were in those days" — Tiga
SONA (1996-2004)
Collection de Jesse MacDonald
La scène rave montréalaise a donné naissance à plusieurs boîtes de nuit non seulement de grande envergure, mais surtoût légales, la première se trouvant à être Sona. Les promoteurs de l'époque, comme 514 Productions, ont misé sur des talents internationaux variés pour le programmation tels que Luke Slater pour leurs Silver Fridays (techno) et David Morales les samedis pour plaire aux amateurs de house. Ces artistes étaient jumelés à des DJs ayant au départ émergés de la scène rave pour devenir des piliers du milieu, tels que Tiga, Laflèche et Nivoc.
"J'avais oublié à quel point les choses étaient plus gaies dans le temps."
— Tiga
MONTREAL EARLY RAVE (1992-1996)
Collection of Tiga Sontag, Maria Drever, and Jesse MacDonald
Montreal was home to some of the first techno raves in North America, which were born out of independent nights put on by crews such as Juice and Bus Company. These parties were very different than the house and disco nights already taking place in Montreal at the time, which followed in the footsteps of New York. The new crop took place at ecstasy clubs like Red Zone and Crisco, and proved to be highly successful, prompting crews to scale their ambitions even higher. These crews would go on to organize some of the first raves in the city: names like Solstice, Bliss, and Pure are now considered to be watershed moments in Montreal rave history, with DJs like Tiga, Robert De La Gauthier, Christian Pronovost and Mark Anthony providing the soundtracks to mass scale events which saw techno inhabit large spaces for the first time. Thus, the "rave scene" as we know it in this city was born. Early rave in Montreal provided the blueprint for a sound and aesthetic of what was to come in commercial clubs that would open their doors only a few years later.
LES DÉBUTS DE RAVE À MONTRÉAL (1992-1996)
Collection de Tiga Sontag, Maria Drever, et Jesse MacDonald
Montréal a été le théâtre des premiers raves techno en Amérique du Nord qui ont émergés de soirées indépendantes organisées par des groupes tels que Juice et Bus Company. Ces fêtes étaient très différentes des soirées house et disco qui existaient déjà à Montréal à l'époque, ayant pris exemple sur New York. Cette nouvelle vague d'événements prenait place dans des clubs ecstasy comme Red Zone et Crisco et ils se sont avérés hautement populaires, ce qui inspira aux groupes de viser encore plus haut. Ces groupes ont éventuellement mis sur pied quelques uns des premiers raves en villes avec des noms tels que Solstice, Bliss et Pure. Ces derniers restent à ce jour des moments marquants de l'histoire du rave à Montréal avec des DJs comme Tiga, Robert De La Gauthier, Christian Pronovost et Mark Anthony assurant l'animation musicale de ces événements de grande envergure; le techno étant en vedette dans de grands espaces pour la première fois. Ainsi, la " scène rave" telle qu'on la connait en ville était née. Les débuts du rave à Montréal auront servis de modèle pour un son et une valeur esthétique qui seraient éventuellement vus dans les boîtes de nuit commerciales ouvertes quelques années plus tard.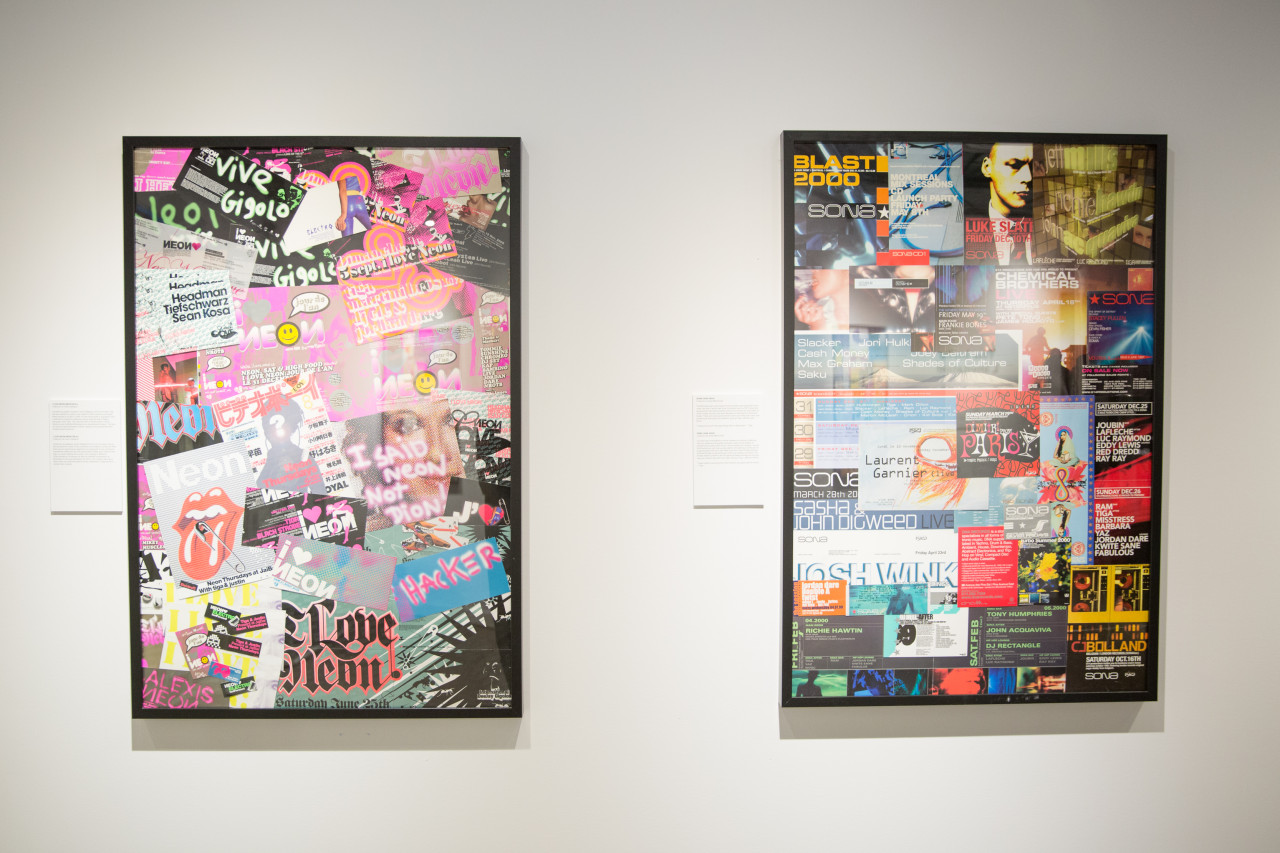 Special Thanks to:
Jesse MacDonald, Erin Mae Whittaker, Andrew Tay, Tiga, House of Venus, Club Card, Plastik Patrik, Robert Shea, Justin Dallegret, Jean-Michel Cauvin aka Nivoc, Lewis Braden aka DJ Luv, Pawel Karwowski, Maria Drever.
Un merci bien spécial à:
Jesse MacDonald, Erin Mae Whittaker, Andrew Tay, Tiga, House of Venus, Club Card, Plastik Patrik, Robert Shea, Justin Dallegret, Jean-Michel Cauvin dit DJ Nivouc, Lewis Braden dit DJ luv, Pawel Karwowski, Maria Drever.