Les Ateliers Évolution avec Alban Pilard de Jeux WASA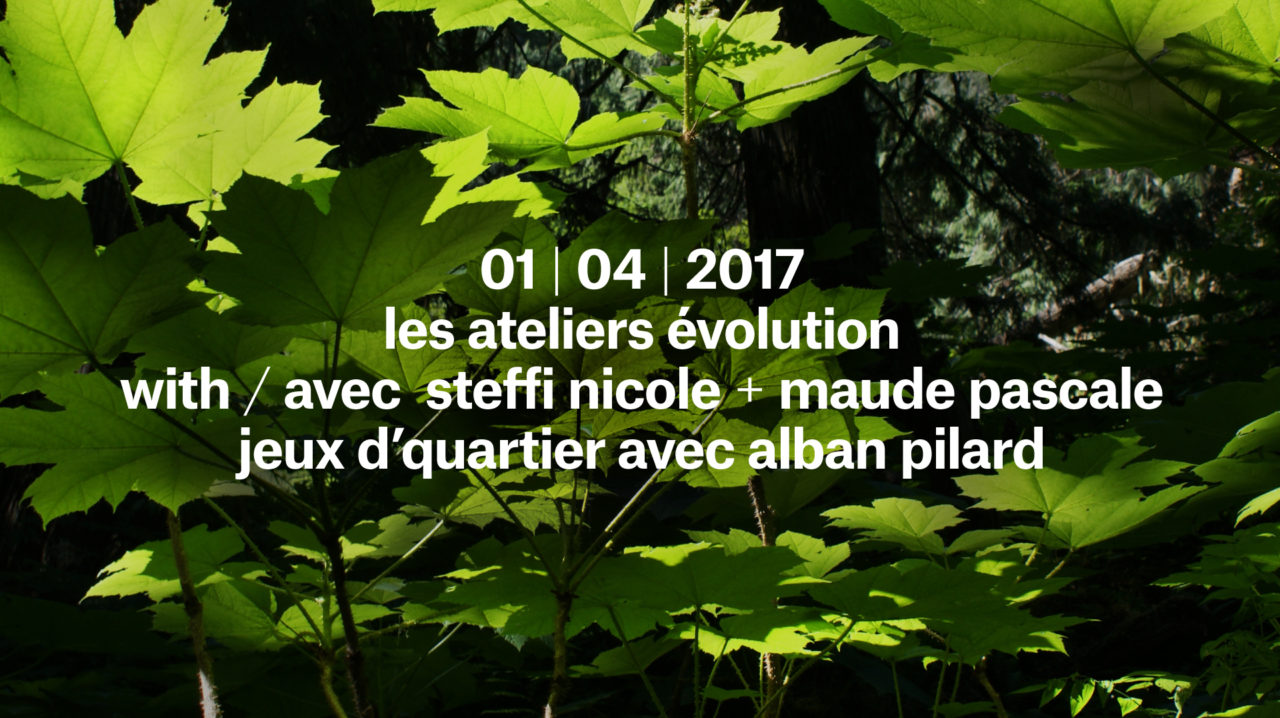 Joignez vous à nous pour un atelier ludique animé par Jeux WASA.
Venez revisiter vos habitudes de vie avec les animateurs de Jeux WASA. Jouez au jeu de construction Quartier Durable pour faire de votre quartier, un environnement durable et responsable.
Engagez la discussion pour partager les multiples conseils et astuces durables.
Join us for a fun neighborhood game animated by WASA games.
Alongside your WASA animators, come revisit your choices and consumption habits by playing the build-your-own-sustainable-community game to learn more about how we can, as a community, make better choices that support the health and growth of our environment. Start the conversation by joining us for this interactive workshop about sustainable building and sustainable living, together.
Les Ateliers Évolution with Steffi Nicole & Maude Pascale
Les Ateliers Évolution sont des terrains d'apprentissage et de développement personnel en communauté moderne qui prend en charge son évolution vers un monde meilleur.
Ensemble nous apprendrons, avec l'aide des différents présentateurs, comment nous pouvons intégrer peu à peu, individuellement, du changement positif dans notre vie quotidienne et ainsi contribuer à l'évolution de la conscience collective de la planète.
Notez que les ateliers sont offerts en français mais que les questions et discussions anglophones seront accommodées avec plaisir.