Les Ateliers Évolution: Waste Not Want Not, The New Economics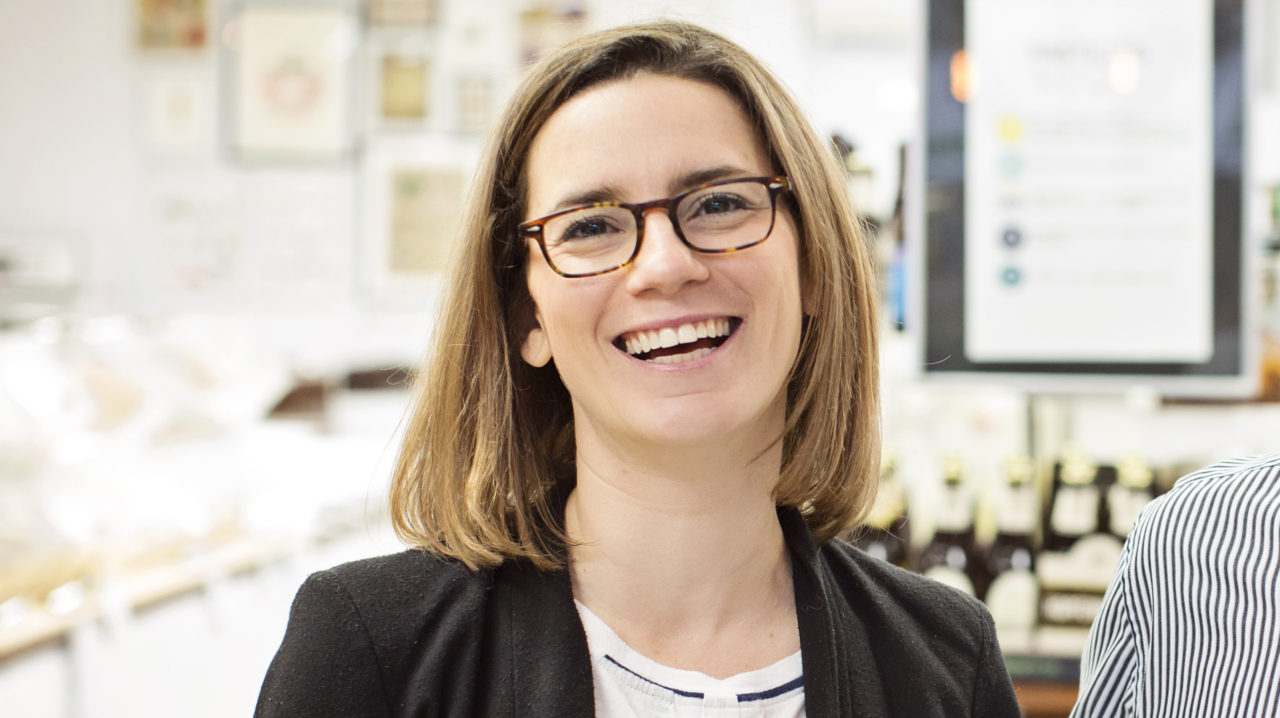 Garbage. Recycling. Composting. Urban Sprawl. Toxic Substances. Water Management. Humanity is the link in the chain connecting these important things together, yet they are only a handful of necessary though often poorly dealt with processes affecting our very soon-to-be future.
Currently, there are daily reports in our newsfeeds of food shortages, environmental disasters and wars based on massive global expansion. Bio-diversity, permaculture and green technologies are quickly becoming the new ecco-nomic landscape, with hazardous dinosaur- dynasties of oil, coal, tarsands, fracking, and pipelines slow to die out. Much like the 'degrowth' movement, the 'zero waste' movement is one of the surest ways to alleviate the burdens we humans continue to put on our planet. Learning how to navigate through this new terrain may be daunting for those without a basic understanding of what is needed in our cities and towns to remain vibrant and healthy places to live, work and enjoy. Beginning the first Saturday of every month, Never Apart will host a new zero waste workshop series entitled 'Les Ateliers Évolution', presented by yoga practitioner Steffi Nicole Goulet. Goulet began offering her monthly yoga workshops at NVA last year, with classes continuing to attract dedicated students of all abilities once again.
For this new monthly series, Goulet will be inviting a different zero waste practitioner to guide participants to learn more. Beginning February 4th, Marie Soleil, will be her first guest, who is co-founder of Épicurie LOCO, a zero waste grocery store situated near Villeray, in Montreal. "We were four students in Environmental Science at UQAM who decided to start an ecological and zero waste grocery to accelerate the socio-ecological transition of our society", enthuses Soleil. "We knew there was an underground movement for a more sustainable way to shop for groceries, but there weren't any easy ways to adopt to a zero waste lifestyle. You often have to go to many stores to find all of your food in bulk. Often you have to choose between organic or bulk. So with LOCO, we wanted to offer a place where you can shop for complete organic and bulk groceries, all at the same place."
Soliel hopes to show that adopting a zero waste lifestyle is not so complicated. In fact, it's more like a game you can play, she says, and you decide what level you would like to achieve. "We'll talk about the origins of the movement. What kind of changes it implies in your consumption habits, but also in the way you think about your role in society. Choosing to adopt a zero waste lifestyle is choosing what kind of economy you want to encourage whether it be a sharing economy, an ecological economy, a social economy, or a creative economy." Practitioners will provide experience and knowledge as to how possible it is to change different daily consumption habits in order to choose more natural, simple, ecological, and appealingly cheaper options. Soliel and her colleagues discovered NVA via Goulet, a frequent regular at LOCO who approached the group of women to see if they would be interested in giving a conference. Excited by the proposition, Soliel says the goal to a zero waste lifestyle is to reduce the amount of waste you produce every day, week, month and year. "For example, the queen of the zero waste movement, Bea Johnson, along with her husband and two sons produced a jar of garbage per year," shares Soliel. A visit to Johnson's website reveals her moto: 'Refuse, Reduce, Reuse, Recycle, Rot (and only in that order) is my family's secret to living waste-free since 2008!'"
"It's important to understand that zero waste is a philosophy, not a religion," says Soliel. "You can decide how you would like to apply this philosophy to your life. Don't forget that it's a change that could take two years to be completed, if there is really even an end. So, you have to be kind with yourself, and do it with pleasure and at your speed! Everyone has their own 'law', so you are your own 'policeman'". As part owner of a progressive shopping experience, Soliel suggests that the easiest steps towards implementing zero waste is to begin buying in bulk. "You can start with the stuff you buy once a month, like shampoo, conditioner, soap for dishes and laundry. After that, you can try fruits and vegetables, bread, and so on." Soliel also encourages, "you can start to look for second hand stuff using Kijiji. You can borrow or repair equipment instead of buying. And, very importantly, start to say 'no' to any one-use things like straws or plastic dishes." Sharing a similar dream, Soliel met her partners studying Environmental Sciences, receiving her Masters and PhD, at UQAM University. "During a party at the l'Abrevoir, in Ontario, we realized that we all had the same dream of building an ecological and zero waste grocery. That night, we made the promise to do it, and we did it! It took us more than a year to finalize our business plan, to find the funds. Now, we've been open since August 2016."
Soliel sees the future of zero waste in relation to the examples of composting, recycling, garbage, and water management as complimentary actions. "Zero waste philosophy changes the way you look at life. It implies that you think about the impact of your lifestyle, and how you can reduce it's negative impact."
Les Ateliers Evolution: L'économie protège du besoin
Ordures. Recyclage. Compostage. Étalement urbain. Produits toxiques. Gestion de l'eau. L'humanité est le maillon de la chaîne qui unit ces éléments importants, mais il n'y a que quelques processus nécessaires, bien que souvent mal gérés, qui affectent notre futur proche.
À l'heure actuelle, nos fils d'actualité affichent des rapports quotidiens de pénuries alimentaires, de catastrophes environnementales et de guerres causées par une expansion mondiale massive. La biodiversité, la permaculture et les technologies vertes deviennent rapidement le nouveau paysage écolo-nomique, tandis que les dangereuses dynasties désuètes de pétrole, de charbon, de sable bitumineux, de fracturation et de pipe-lines tardent à disparaître. À l'instar du mouvement de décroissance, le mouvement zéro déchet est un des moyens les plus sûrs d'alléger le fardeau que nous, les humains, continuons à faire peser sur notre planète. Apprendre à se frayer un chemin sur ce nouveau terrain peut intimider ceux qui n'ont pas une compréhension fondamentale des besoins de nos villes et nos villages pour demeurer des endroits sains et dynamiques où vivre, travailler et prospérer. Tous les premiers samedis de chaque mois, Never Apart accueillera une nouvelle série d'ateliers zéro déchet intitulée Les Ateliers Évolution, présentée par la yogi Steffi Nicole Goulet. L'an dernier, Goulet a lancé ses ateliers mensuels de yoga à NVA et ses cours continueront encore d'attirer des étudiants consciencieux de tous niveaux.
Dans le cadre de cette nouvelle série mensuelle, Goulet invitera différents praticiens zéro déchet pour aider les participants à en apprendre davantage. Débutant le 4 février, sa première invitée sera Marie-Soleil, co-fondatrice de l'Épicerie LOCO, un magasin d'alimentation zéro déchet situé près de Villeray, à Montreal. « Nous étions quatre étudiantes en Sciences environnementales à l'UQAM qui ont décidé de créer une épicerie écologique et zéro déchet pour accélérer la transition socio-écologique de notre société, » se réjouit Marie-Soleil. « Nous savions qu'il y avait un mouvement clandestin souhaitant une façon plus viable de faire ses courses, mais il n'y avait pas de manière simple d'adopter un mode de vie zéro déchet. Il faut souvent se rendre à plusieurs endroits différents pour trouver tout ce qu'on recherche en vrac. Il faut souvent choisir entre organique et en vrac. Avec LOCO, nous voulions offrir un endroit où les gens pourraient acheter des produits biologiques et en vrac, dans un même lieu. »
Marie-Soleil espère démontrer que le fait d'adopter un mode de vie zéro déchet n'est pas si compliqué. En réalité, dit-elle, c'est un peu comme un jeu auquel vous pouvez jouer et c'est à vous de choisir quel niveau vous souhaitez atteindre. « Nous aborderons les origines du mouvement et le genre de changements que cela implique, non seulement dans vos habitudes de consommation, mais également dans la façon dont vous percevez votre rôle dans la société. Choisir d'adopter un mode de vie zéro c'est choisir le type d'économie que vous voulez soutenir, que ce soit une économie de partage, écologique, sociale ou créative. » Les pratriciens offriront leurs expériences et leurs connaissances, à savoir comment changer des habitudes quotidiennes de consommation de manière à choisir des options intéressantes plus naturelles, simples, écologiques et meilleur marché. Marie-Soleil et ses collègues ont découvert NVA après que Goulet, une habituée de LOCO, les ait approchées pour savoir si elles étaient intéressées à donner une conférence. Enthousiasmée par la proposition, Marie-Soleil explique que le but d'un mode de vie zéro déchet est de réduire la quantité de déchets que l'on produit chaque jour, semaine, mois et année. « Par exemple, Bea Johnson, la reine du mouvement zéro déchet, son mari et leurs deux fils ne produisent qu'un bocal d'ordures par an. » explique Marie-Soleil. Le site web de Johnson affiche fièrement sa devise: Refusez, réduisez, réutilisez, recyclez, pourrissez (et seulement dans cet ordre). Tel est le secret de ma famille pour vivre sans déchet depuis 2008!
Il est important de comprendre que la philosophie zéro déchet est une philosophie et non une religion, » ajoute Marie-Soleil. « On peut décider de la façon dont on met cette philosophie en pratique dans notre vie. N'oubliez pas que c'est un changement qui peut prendre jusqu'à deux ans à compléter, si on considère qu'il y a vraiment une fin. Il faut donc être compréhensif avec soi-même et le faire avec plaisir et à son propre rythme! Chacun a ses propres règles; vous êtes donc votre propre surveillant.» En tant que co-propriétaire d'une expérience de magasinage progressiste, Marie-Soleil suggère que le geste le plus facile à poser pour mettre en oeuvre le zéro déchet est de commencer à acheter en vrac. « Vous pouvez commencer par les items que vous achetez chaque mois, comme du shampoing, du revitalisant, des détergents pour la vaisselle et la lessive. Après, vous pouvez essayer pour les fruits, les légumes, le pain, ainsi de suite. » Marie-Soleil ajoute: « Vous pouvez faire des recherches sur Kijiji pour des articles d'occasion. Vous pouvez emprunter ou réparer de l'équipement plutôt que d'acheter du neuf. Et, très important, vous pouvez commencer à dire non aux produits à usage unique, comme des pailles ou des assiettes de plastique. » Partageant un rêve semblable, Marie-Soleil a rencontré ses partenaires pendant ses études en sciences environnementales, alors qu'elle travaillait à l'obtention de sa maîtrise et son doctorat à l'UQAM. « Lors d'une fête à l'Abreuvoir, sur Ontario, nous nous sommes rendu compte que nous avions toutes le rêve de créer une épicerie écologique et zéro déchet. Ce soir-là, nous nous sommes fait la promesse de le faire et nous l'avons fait! Nous avons mis plus d'un an à finaliser notre plan de développement et à trouver les fonds nécessaires. Notre épicerie est maintenant ouverte depuis août 2016.
Marie-Soleil voit le futur du zéro déchet par rapport aux exemples de compostage, de recyclage, de gestion d'ordures et d'eau en tant qu'actions complémentaires. La philosophie zéro déchet change la façon dont vous regardez la vie. Ça sous-entend que vous pensez à l'effet qu'a votre mode de vie et à la manière dont vous pouvez réduire son impact négatif.