Christopher and His Kind (Violet Hour Book Club)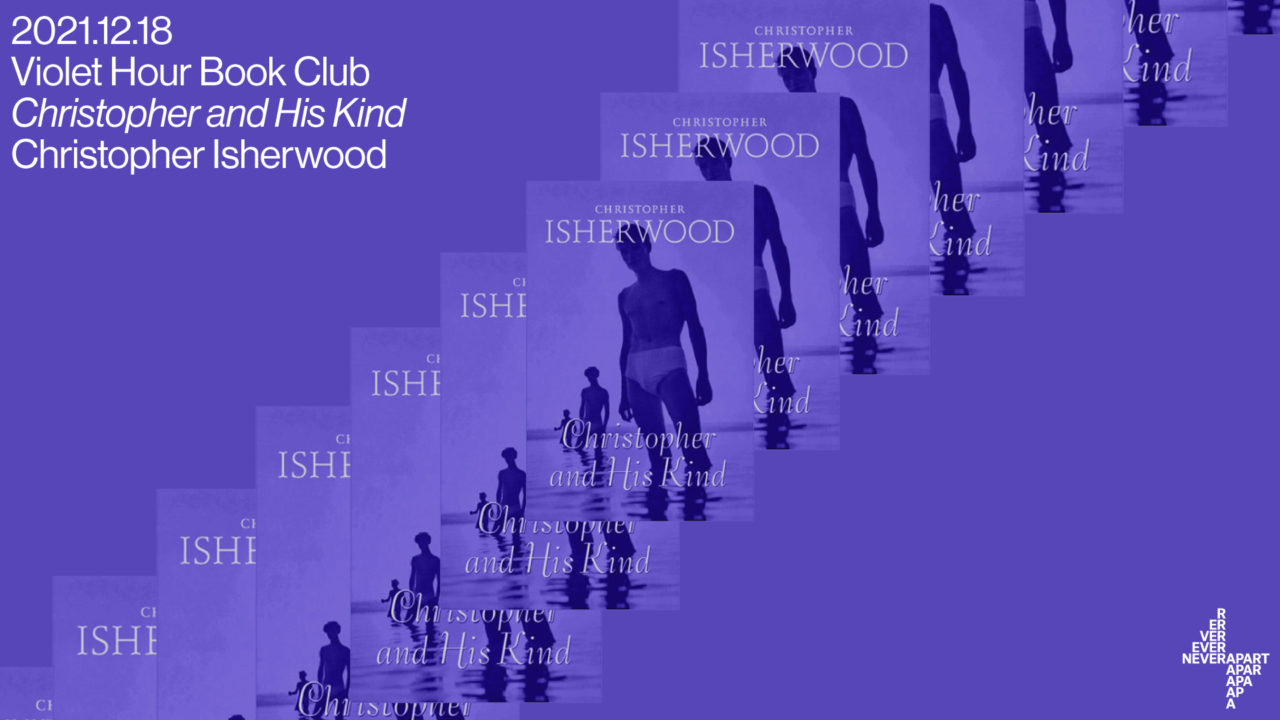 Join us for the next meeting of the Violet Hour Book Club, a reading group devoted to modern and classic works of LGBTQ literature.
The book we will be discussing is Christopher and His Kind (1976) by Christopher Isherwood.
ABOUT THE BOOK ///
Originally published in 1976, Christopher and His Kind covers the most memorable ten years in the writer's life-from 1929, when Isherwood left England to spend a week in Berlin and decided to stay there indefinitely, to 1939, when he arrived in America. His friends and colleagues during this time included W. H. Auden, Stephen Spender, and E. M. Forster, as well as colourful figures he met in Germany and later fictionalized in his two Berlin novels-who appeared again, fictionalized to an even greater degree, in I Am a Camera and Cabaret.
What most impressed the first readers of this memoir, however, was the candour with which he describes his life in gay Berlin of the 1930s and his struggles to save his companion, a German man named Heinz, from the Nazis. An engrossing and dramatic story and a fascinating glimpse into a little-known world, Christopher and His Kind remains one of Isherwood's greatest achievements.
Hosted by Christopher DiRaddo