The City and the Pillar (Violet Hour Book Club)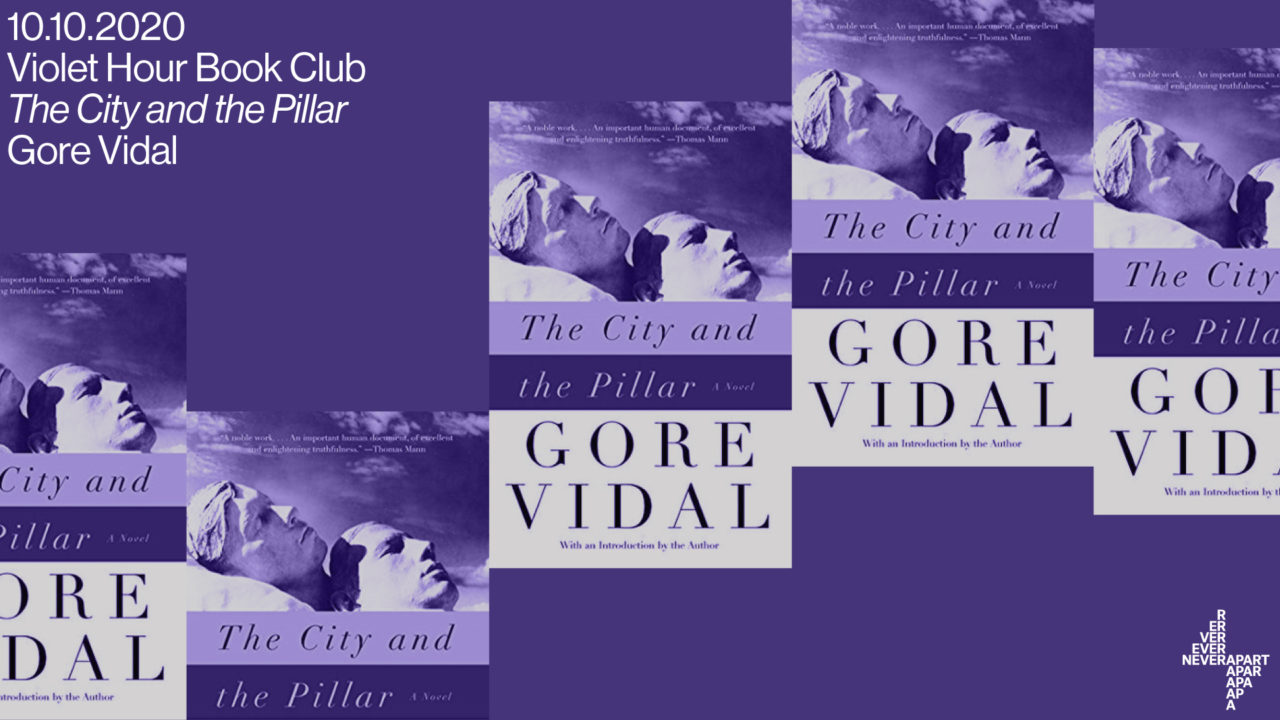 Join us for the next meeting of the Violet Hour Book Club, a reading group devoted to modern and classic works of LGBTQ literature.
The book we will be discussing is The City and the Pillar (1948) by Gore Vidal.
For those who are interested, at the end of the meeting we will also discuss the Netflix adaptation of Mart Crowley's The Boys in the Band, which premieres September 30.
ABOUT THE BOOK
Jim, a handsome, all-American athlete, has always been shy around girls. But when he and his best friend, Bob, partake in "awful kid stuff," the experience forms Jim's ideal of spiritual completion. Defying his parents' expectations, Jim strikes out on his own, hoping to find Bob and rekindle their amorous friendship. Along the way he struggles with what he feels is his unique bond with Bob and with his persistent attraction to other men. Upon finally encountering Bob years later, the force of his hopes for a life together leads to a devastating climax. The first novel of its kind to appear on the American literary landscape, The City and the Pillar remains a forthright and uncompromising portrayal of sexual relationships between men.
ABOUT THE PLAY
The Boys in the Band is a play by Mart Crowley. The play premiered Off-Broadway in 1968, and was revived on Broadway for its 50th anniversary in 2018. The play revolves around a group of gay men who gather for a birthday party in New York City, and was groundbreaking for its portrayal of gay life. The play has been called "A true theatrical game-changer, The Boys in the Band helped spark a revolution by putting gay men's lives onstage, unapologetically and without judgment, in a world that was not yet willing to fully accept them." It was adapted into a feature film in 1970, likewise one of the first focusing on the lives of gay men.
Hosted by Christopher DiRaddo