LGBT Film Series: An Evening with Mark Pariselli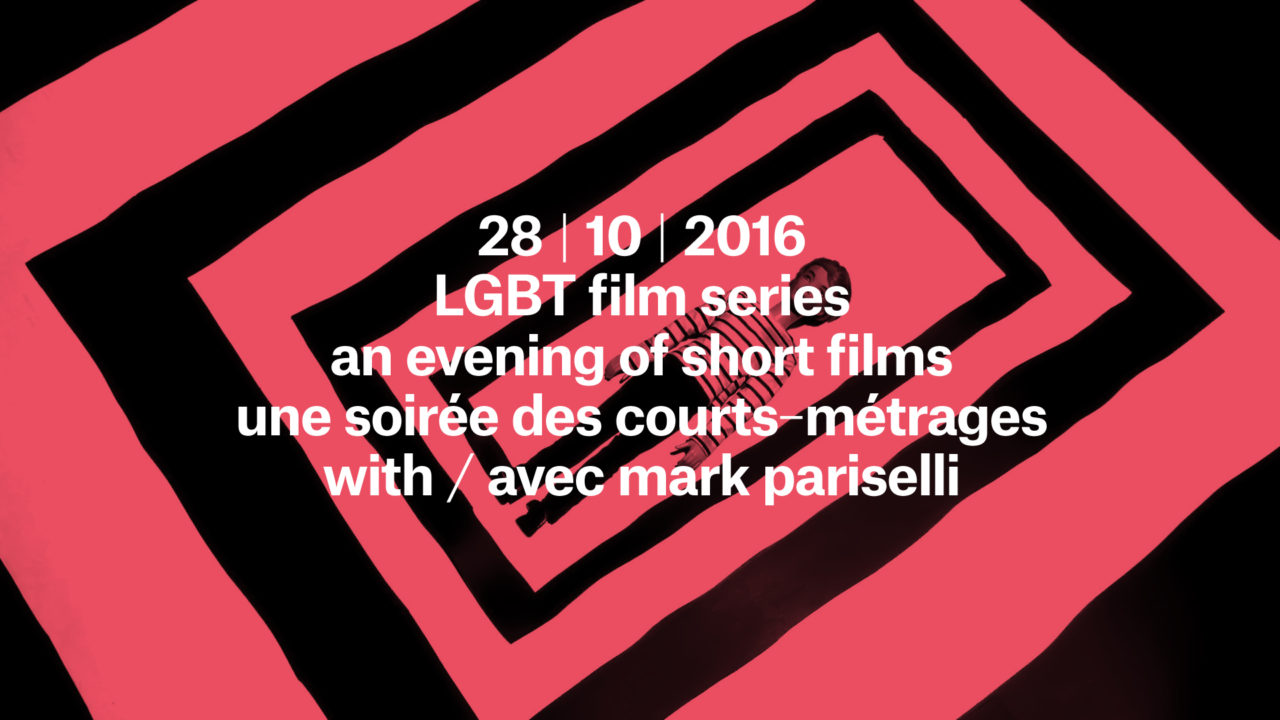 We have a delightful evening planned with Toronto based filmmaker Mark Pariselli, showcasing some of his wonderful short films. Just in time for Halloween as a few of his works dive deep into the dark side of things!
After
Three teenage friends fantasize about a jock playing football across the street until a shocking accident pulls them apart. Inspired by the Dennis Cooper poem, 'After School, Street Football, Eighth Grade.'
Monster Mash
A Halloween hookup turns into something more for a pair of morbid misfits costumed as Horror Cinema's most iconic female characters.
Trailer: https://vimeo.com/129116301
Necromantic
A portrait of transgression featuring stop motion, miniatures, maggots and Ken dolls.
Frozen Roads
Balthazar has been friends with siblings Christian and Lyla since childhood. As the trio struggles with coming of age in a rural, conservative Canadian town, they must confront escalating desires for one another that threaten to destroy their delicate bond.
Kiss
An experimental reinterpretation of Andy Warhol's 1963 silent short film of the same name, 'Kiss' recontextualizes his protest against the Hays Code's time restriction of onscreen kissing as an impassioned indictment of laws that prohibit and punish homosexuality in certain countries. Featuring a cast of performers hailing from countries where these laws exist (including Iran and Tanzania) transforming an expression of love and desire into a political protest, 'Kiss' artfully challenges and resists the sanctioned condemnation and persecution LGBTQ persons confront.
Q&A
Following the films with Michael Venus
Doors: 6pm
Films: 7pm
LGBT Film Series — On-site events geared to LGBT people and their allies to promote a positive lifestyle and a safe environment with unique programing and educational screenings to broaden and elevate minds while also building community.