NVA Off-Site:
András / Project Pablo [Live] / The Beat Escape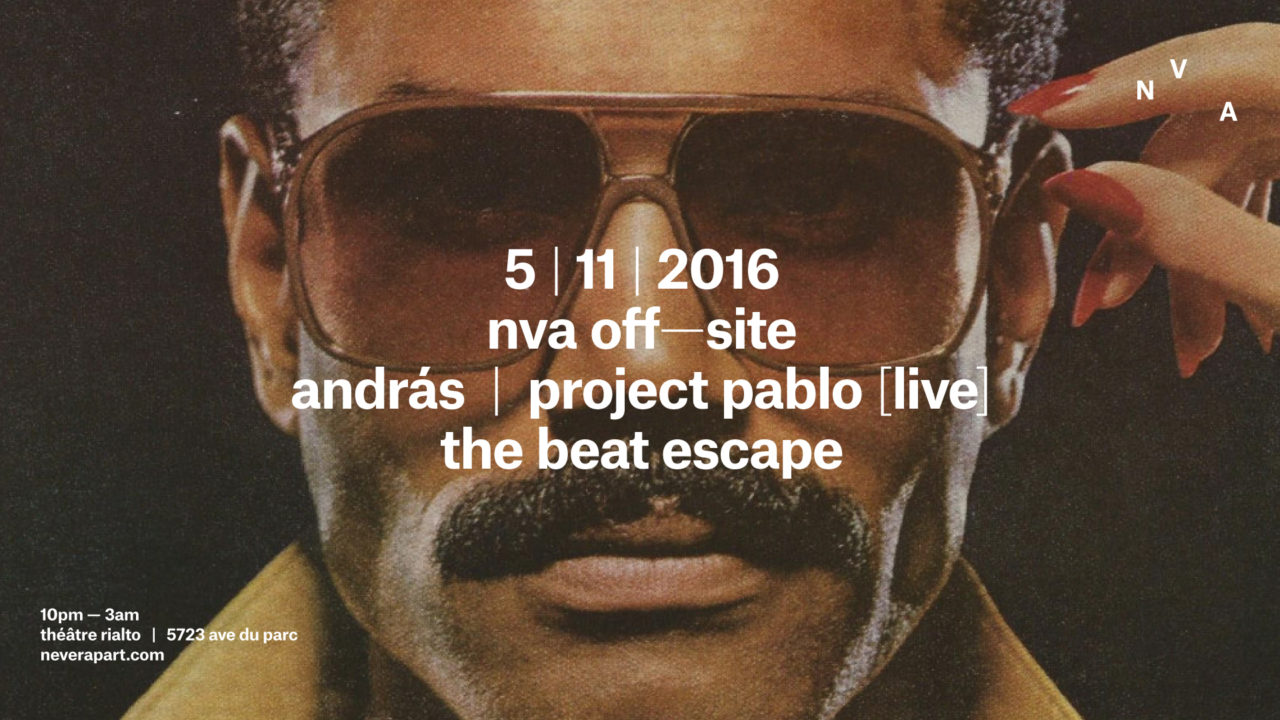 NVA returns for Fall following the hugely successful Equinox all-nighter at Espace Reunion in September. For this show we're changing gears a bit, and are excited to host a party in something completely opposite to a raw warehouse venue: the beautiful and intimate upstairs Cabaret room at the Rialto Theatre.
Such a setting requires equally intimate vibe selection, and as such, we are extremely proud to have András on deck for his Canadian DEBUT. The Australian has amassed underground superstar cred for a slough of emotive and sunny (something we'll all very much appreciate come November) releases that have afforded him cult-like status in the new school of talented house producers.
We are also SUPER excited to have now household name Project Pabloperform a very rare Live set to get things going— his first since Mutek in June. Why? Because it's a special occasion, that's why!
We've been supporting The Beat Escape since day one— we booked them for their first show at Day Play "back in '15", and we're happy to have them open up this night with either an eclectic DJ set or a hardware-and-croon intensive Live set— we're not sure which one yet, but either way, you can bet there'll be music played by Adam and Patrick that'll get you groovin with the sconces set to low.