Morning Apart:
Hunee / Patrick Mocan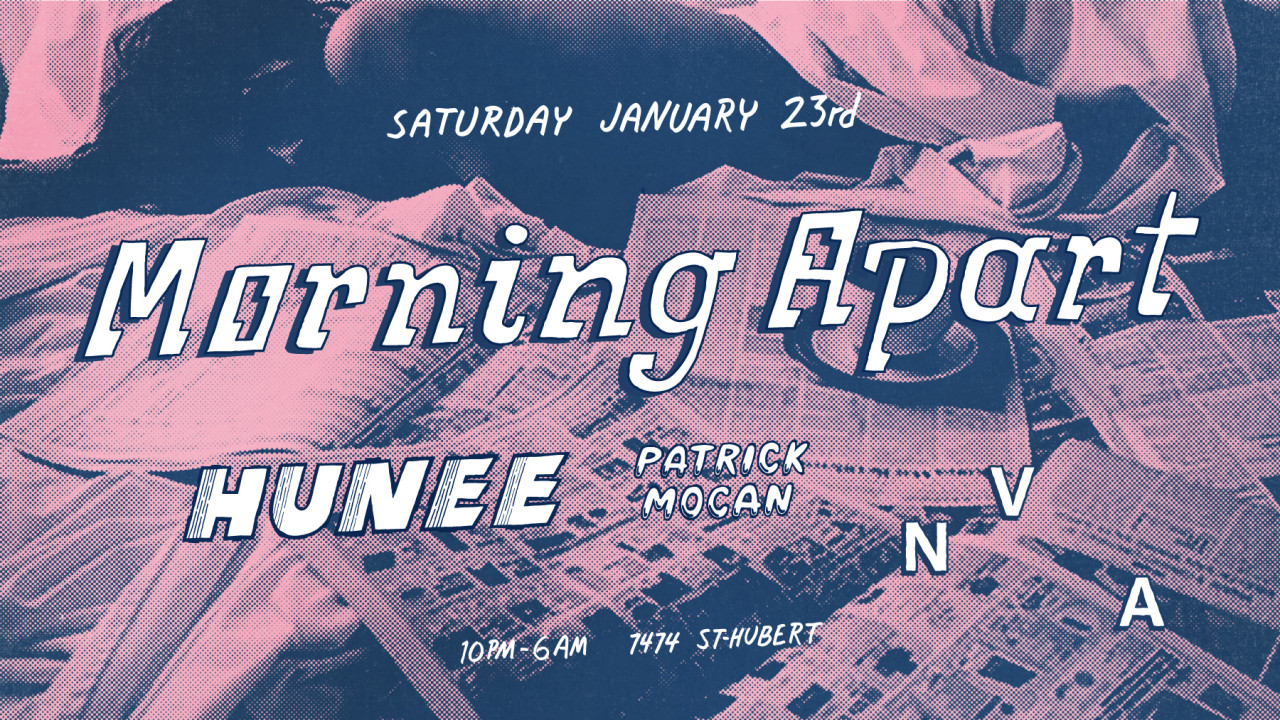 Never Apart is happy to present a new series of Off-Site events for the Winter season, which sees our organization working in collaboration with handpicked promoters, venues, and institutions from across the city.
For our first instalment, we are proud to work with DJ/Beverage impresario Patrick Mocan and his Morning Fever outfit, which has proven to be one of the most consistent and musically diverse parties the city has to offer. It is with great pleasure that we are able to bring Hunee for this special collab, a DJ and Producer who arguably represents the pinnacle of what NVA and Morning Fever are about.
Some words from Patrick, our longest haired selector to date:
We had Hunee over for a Morning Fever party back in April and it was absolute madness, and by madness we mean he took us on a 6-hour journey until 8am, mixing all styles from techno to boogie to disco to soul to afro and back to house like no other. Since then, he has settled into Amsterdam, but is always on the go as one of the most in demand DJs in the world. Please join us on Saturday the 23rd for what will be a magical night yet again under the control of one of the absolute best.