NVA & Bethlehem XXX Present:
$hit & $hine / Taylor Hoodlum Stevenson / DJBJ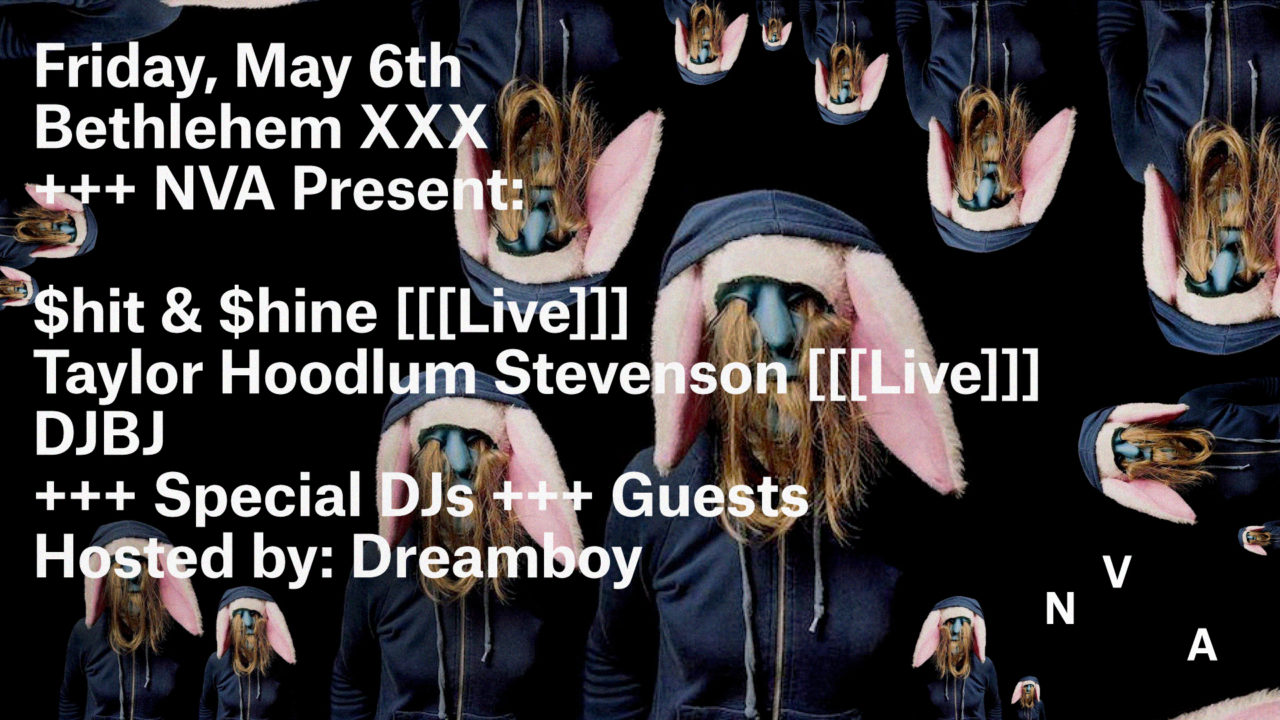 Never Apart enters into a questionable compact with Bethlehem: The Restaurant That Eats People to offer a night of live music at prices affordable to cool people who can't escape their suffocating preoccupation with arts and culture. Only one percent of the moon will be visible, meaning it is a time for setting new selfish intentions in the shadow of a universe that is constantly evolving in its indifference to how you spend your evenings.
There will be a $10 cover, which you can avoid by making dinner reservations for two or more people before 10 o'clock. This is an opportunity to send a message to musicians that their work is a privileged lifestyle choice and they should be happy with whatever they get.
$HIT & $HINE [LIVE]
TAYLOR HOODLUM STEVENSON [LIVE]
DJBJ
SURPRISE GUESTS*
*Write down your guesses on a piece of paper and keep it in your back pocket. If they turn out to be correct, please keep it to yourself and let us live with the lie that we can ever really do anything novel or unexpected.