NVA Serves It:
Fierté Afterparty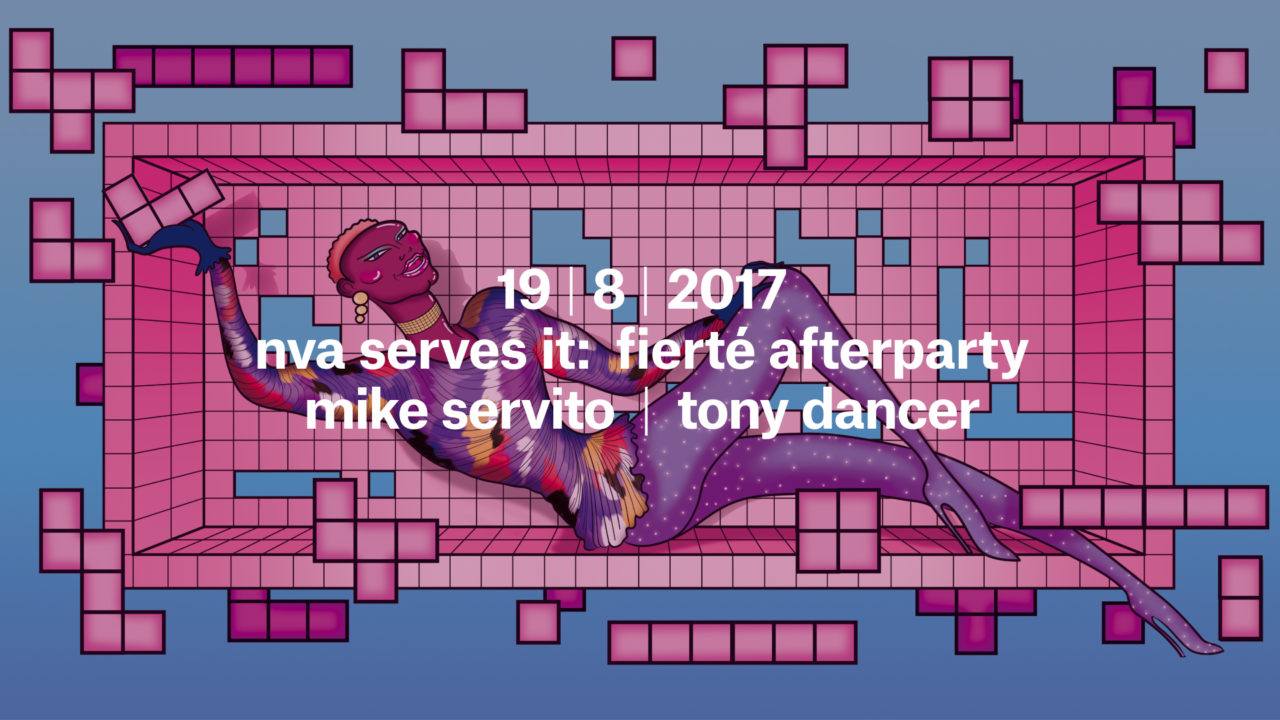 Not much needs to be said about Mike Servito, the NYC-via-Detroit native who has made waves over a career spanning decades. Only in the past few years has he received the notoriety he's deserved all his life, and without relying almost at all on production— with only a scant couple of (recent) remixes to his name, his DJing has made him a favourite by both his peers and fans alike.
He ticks all the boxes: member of Detroit's infamous No Way Back crew ? Check. Bunker NYC resident ? Check. It's easy to see why audiences who have had the chance to catch him in the zone, without maybe even seeing him before, are brought up to speed as to Mike's talent quite quickly, indeed.
At last year's Equinox party, he positively closed down Room 2 with the style and grace only a DJ with his chops could muster— we knew we had to have him back pronto, and so we are very very pleased to bring him during Fierté, at one of our favourite sounding rooms in the world.
Flyer Design ©: Nicola Napoli