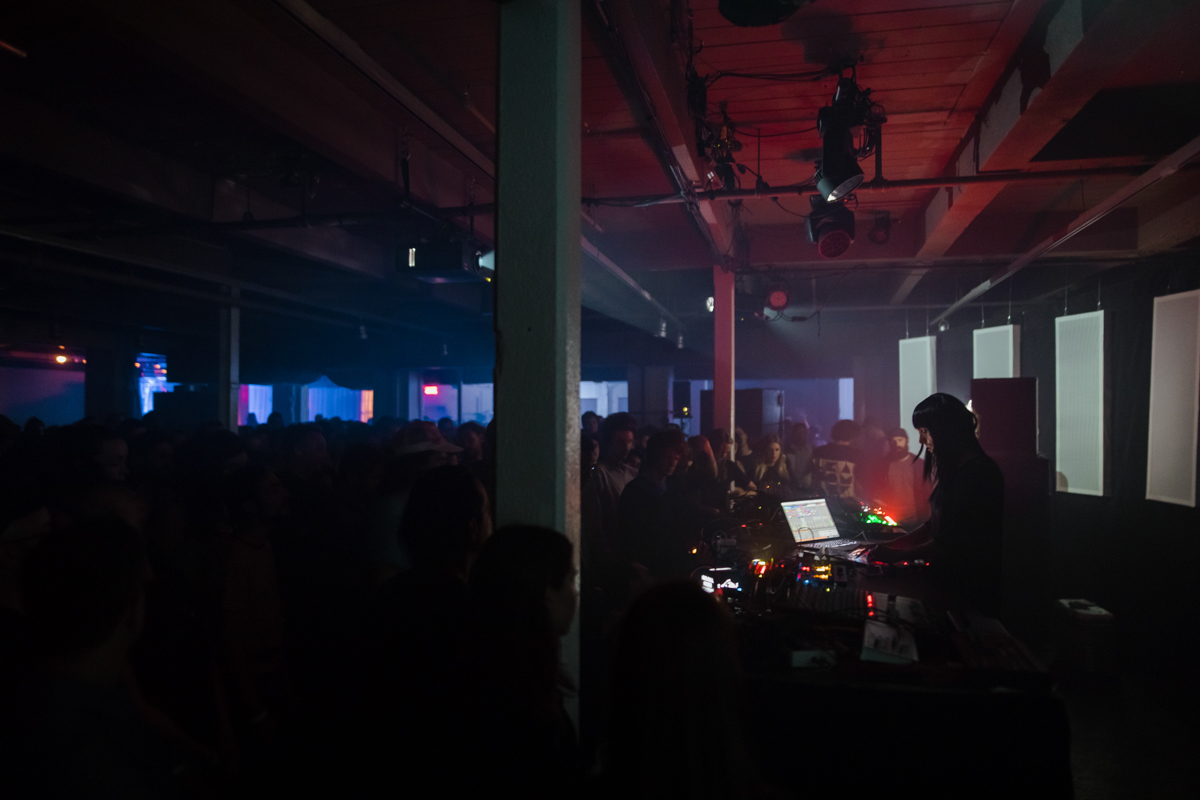 Our second Equinox party, which was held last month at Espace Reunion in collaboration with Red Bull Music Academy, saw Never Apart throw its most ambitious and diverse lineup to date.
The nearly 1,200 in attendance throughout the night were met with a musical feast courtesy of Sarah Davachi, /||\||\, Mathew Jonson, Rrose, Xosar, Aurora Halal, and DJ Richard in the 'Twilight' Room; alongside Hashman B2B Bluntman and Mike Servito in the 'Zenith' Room.
We were also fortunate enough to have an incredible array of visual artists on hand, with susy.technology live mapping thirteen screens, and contributions from Nataliya Petkova, Alice Jarry, Maxime Damecour, and Anna Eyler having their incredible installations scattered throughout the space.
We would sincerely like to thank everyone involved for all the hard work and effort put forth. Below is a selection of live recordings and photos taken during the evening. We hope you enjoy !