Dries Depoorter: Jaywalking From Europa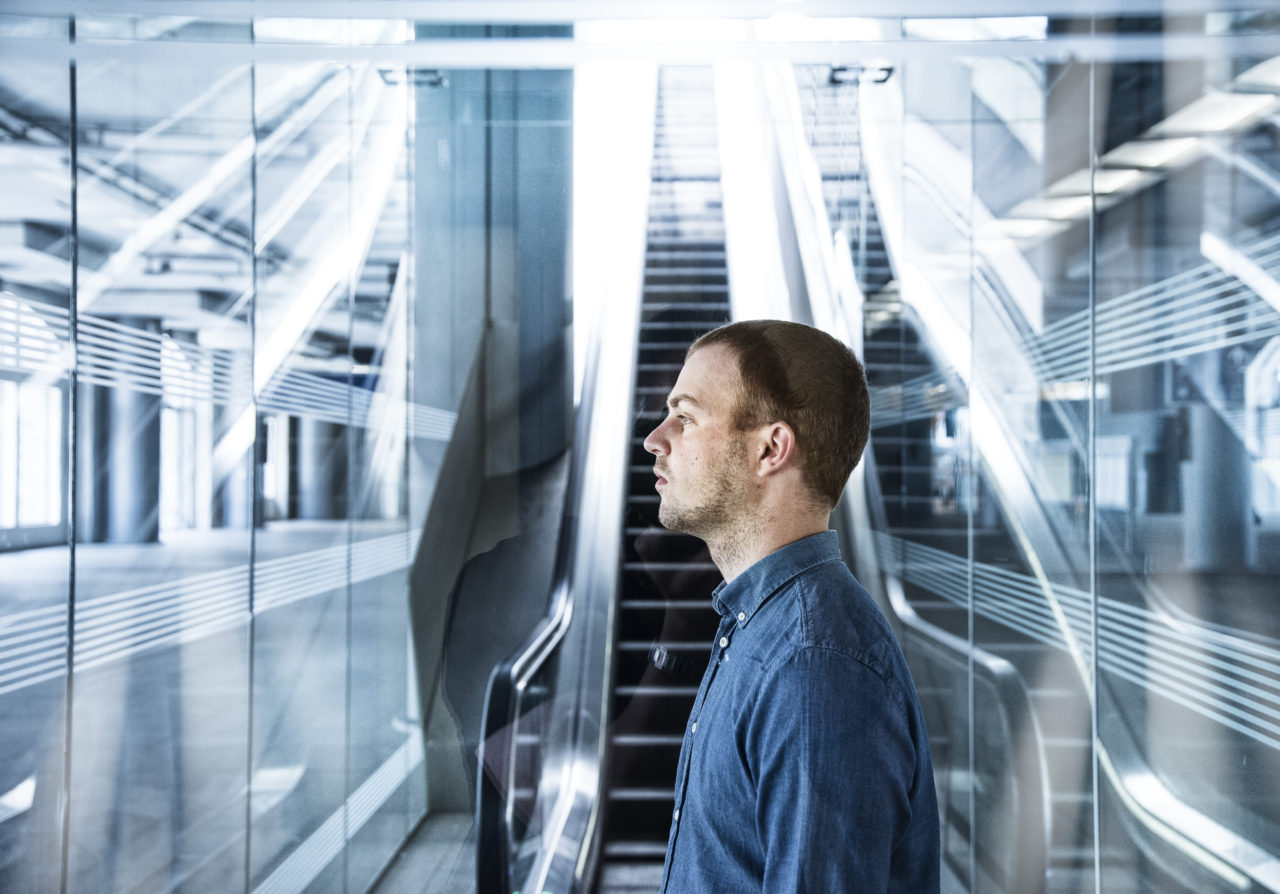 Belgian-born media artist Dries Depoorter first taught himself programming and electronics at a young age discovering a welcome addiction, eventually studying Media Arts in Ghent, Belgium, for six years, sparking a keen interest in creating interactive installations.
Never Apart's Winter Exhibit, brings Depoorter and his latest installation 'JAYWALKING' to Montreal for the very first time, presented in the Upper Gallery Display Room beginning this brand new January 2017. Another first, is NVA's participation in this year's Art Souterrain Festival, an annual non-profit showcase focusing on international contemporary art institutions and artists, as well as the architectural and cultural heritage of downtown Montreal's subterranean city.
The desire to continue to learn feels endless to Depoorter. Now based in Amsterdam, part of the discovery process throughout his work has been revealing where the boundaries are, if any, of being both a private person yet public citizen, coupled with his various uses of software programming. "I'm a media artist and a freelance digital creative. Most of my work is about the internet, privacy, online identity and surveillance." One clear example is with 'Screenshot a Day', where a software program running on the background of his computer would take a screenshot once a day at a random moment, then uploaded to his social media profile. With his project 'Here', consists of a Google street view of the location where Depoorter would randomly position himself in various urban settings, such as waiting at a tram stop in Amsterdam. "I work with my iPhone, so everyone constantly knows my physical location. I created four projects where I continued to give away personal information, basically surveillancing myself. Eventually, I grew bored of this so I began to investigate into privacy and surveillance itself. I'm still making works focusing on these themes." In another installation, 'TinderIn', Depoorter questions and challenges privacy issues, with the intention to mock privacy in general. "The artwork is created using two profile pictures of the same person without anyone being recognizable, one from Tinder, the other from Linkedin. I want to reveal what can be exposed so easily without us realizing it. I was surprised by how much media attention it received and still get emails every week because of this project."
With the implementation of open surveillance and traffic cameras, Depoorter's first installation was 'Trojan Offices', showing real-time cameras in seven offices each with a coffee machine, inspired by 'The Trojan Room Coffee Pot' which was literally a coffee machine located next to the so-called Trojan Room in the old Computer Laboratory of the University of Cambridge, England, providing the inspiration for the world's first webcam back in 1991. This inspired Depoorter to create a framework for his future works, leading to his current installation of 'Jaywalking'. "One day I discovered a camera pointed towards an intersection showing a pedestrian crossing at the traffic light," he says. "I made a script to detect if people were jaywalking, which checks if the color of the traffic light is red, then checks if people are crossing the road. In some way it felt powerful because although I didn't set up the webcams at those locations, I was using custom made software. I wanted to make a critical interactive installation about this, then came up with the idea to include the use of email and buttons. 90% of people press the buttons because they want to test the system, and also because they remain anonymous. The people that are filmed don't know about these interactive installations because the cameras used are unprotected, or have a standard password."
People's behavior may change when they perceive themselves as 'private' in a 'public' domain like being on the street, which has only become more common as it affects our everyday lives online. "We keep giving up our privacy. I remember five years ago I didn't want any pictures of myself on the internet. Now, it's almost necessary," Depoorter explains. "When Facebook first launched the 'check in' function, it sounded creepy and many people thought nobody would use it. We don't see all the algorithms they use on us. I'm sure they can calculate if you are cheating on your girlfriend just based on your chat history. All this happens not in front of your face of course, but somewhere in a secret server room. We also don't see everything in all surveillance systems. In a public street we can't see all the cameras, maybe we notice a small sticker when we enter a store."
Never having been to Montreal before, it will be his first experience of the Never Apart environment as well. "It's the first time I will be showing a piece in Montreal, having only showed 'Jaywalking' in Europe. I know Never Apart because of similar artists that I really like having an exhibition or event at the space. I can't wait to be there!" Part of Depoorter's creative process is to include friends and fellow artists who produce similar works, sharing ideas with them and listening to feedback. "Most of the time I've made a prototype so I can explain the idea in a better away. I listen, but sometimes I just go for it because I believe in the piece. When I was in art school I didn't know other artists like me, but I found them on the internet. I still remember the first time I discovered these artists and their projects, and deciding I had found my thing."
Depoorter's follow up art piece incorporates over one hundred existing photos of people jaywalking from all over the world, using his custom software and open cameras. "The piece is called 'Jaywalker Frames', a sequel of the interactive installation 'Jaywalking'. You can buy each photo at the same price of the fine in that country. The money doesn't go to the police, but to me. In most country's you pay around 70 euros for jaywalking, which is the same price of the photo frame."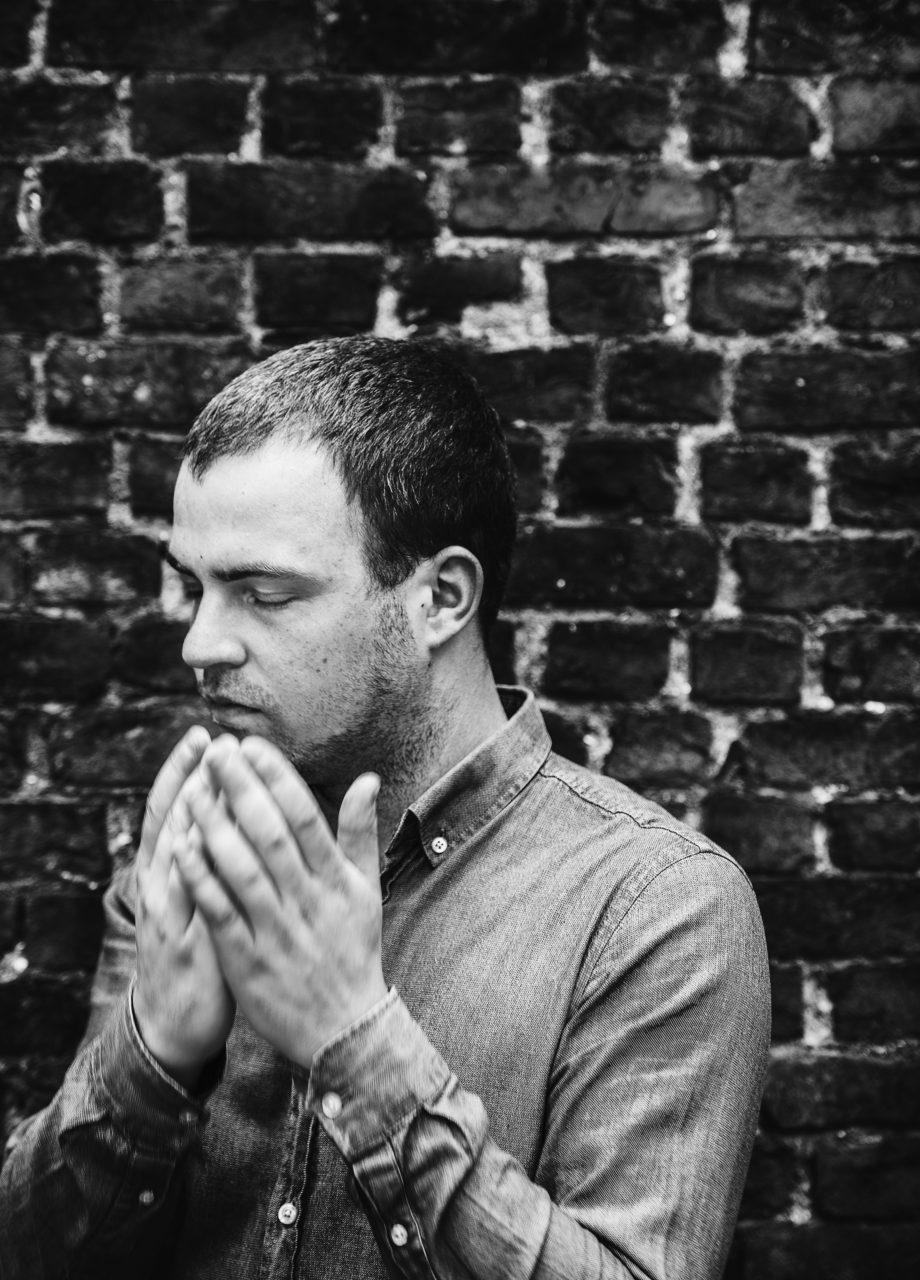 Né en Belgique, l'artiste en médias Dries Depoorter a appris seul la programmation informatique et l'électronique, se découvrant une passion. Il a par la suite étudié les arts médiatiques pendant six ans à Gand, en Belgique, ce qui a suscité chez lui un vif intérêt pour la création d'installations interactives.
L'exposition hivernale de Never Apart amène Depoorter et sa nouvelle installation JAYWALKING à Montréal pour la toute première fois; cette dernière sera présentée dans la salle d'exposition des Galeries supérieures dès janvier 2017. Autre première, NVA participe au festival Art Souterrain 2017, un événement annuel à but non lucratif qui met en valeur des institutions d'art et des artistes contemporains internationaux, de même que l'héritage architectural et culturel de la ville souterraine du centre-ville de Montréal.
Le désir de continuer à apprendre semble sans fin pour Depoorter, maintenant basé à Amsterdam. Un élément important de son processus de découverte approfondi à travers ses oeuvres a été de révéler les limites, s'il y a lieu, d'être à la fois une personne privée et un citoyen public, combiné à ses diverses applications de programmation de logiciels. Je suis un artiste en médias et un créateur digital indépendant. La majorité de mes oeuvres parlent d'Internet, de confidentialité, d'identité en ligne et de surveillance. » Un exemple qui en témoigne bien est Screenshot a Day, où un programme informatique exécuté à l'arrière-plan de son ordinateur prenait une capture d'écran de façon aléatoire une fois par jour et la téléchargeait sur son profil de réseaux sociaux. Avec son projet Here, consistant en une Google Street View de divers milieux urbains où Depoorter se positionnait au hasard, comme en attendant le tramway à Amsterdam. « Les gens peuvent toujours savoir où je me situe, parce que je travaille avec mon iPhone. J'ai créé quatre projets où j'ai continué à révéler des renseignements personnels, et, si on peut dire, à me tenir moi-même sous surveillance. Je me suis éventuellement lassé de cela et j'ai commencé à enquêter sur la confidentialité et la surveillance. Je continue à créer des oeuvres qui mettent l'accent sur ces thèmes. Dans une autre installation, intitulée 'TinderIn', Depoorter remet en question et s'interroge sur la protection de la vie privée, dans l'intention de se moquer de la confidentialité en général. L'oeuvre est créée en utilisant deux photos de profil de la même personne, sans qu'elle soit reconnaissable, une photo vient de Tinder et la seconde de Linkedin. Je veux démontrer ce qui peut être révéler facilement au grand jour sans que l'on ne s'en rende compte. J'ai été surpris par l'étendue de la couverture médiatique que ce projet a reçu et je reçois encore des courriels chaque semaine à son sujet.
Avec la mise en oeuvre de surveillance ouverte et de caméras de circulation, la première installation de Depoorter a été Trojan Offices et présentait des caméras en temps réel dans sept bureaux avec chacun une machine à café. Trojan Offices a été inspirée par The Trojan Room Coffee Pot qui se trouvait littéralement être une machine à café située à côté de la pièce dite Trojan Room, dans l'ancien laboratoire informatique de l'Université de Cambridge, en Angleterre, et a fourni l'inspiration pour la toute première webcam en 1991. Cela a inspiré Depoorter à mettre un cadre en place pour ses oeuvres futures, aboutissant à son installation actuelle de Jaywalking. J'ai un jour découvert une caméra qui pointait vers une intersection où un piéton traversait la rue à un feu de signalisation, » dit-il. « J'ai créé un script qui détecte si des piétons enfreignaient le code de la route en vérifiant si le feu est rouge et si les gens traversent la route au même moment. D'une certaine façon, ça a provoqué chez moi un sentiment de puissance, car même si je n'avais pas installé ces webcams, je me servais d'un logiciel sur mesure. Je voulais créer une installation interactive critique à ce sujet et l'idée m'est ensuite venue d'inclure l'usage de courriels et de boutons. 90% des gens appuient sur les boutons parce qu'ils veulent tester le système et parce qu'ils demeurent anonymes. Les personnes filmées ignorent tout des ces installations interactives, car les caméras utilisées ne sont pas protégées ou ont un mot de passe.
Il est possible que le comportement des gens change lorsqu'ils se perçoivent anonymes dans un espace public, comme lorsqu'ils circulent dans la rue, ce qui ne fait que devenir plus fréquent puisque cela influence notre vie quotidienne en ligne. « Nous sacrifions continuellement notre vie privée. Je me rappelle qu'il y a 5 ans, je ne voulais aucune photo de moi sur Internet. Maintenant, c'est pratiquement essentiel," explique Depoorter. "Lorsque Facebook a lancé la fonction servant à indiquer sa présence à un endroit, l'idée semblait dérangeante et plusieurs ont cru que personne ne l'utiliserait. Nous ne voyons pas tous les algorithmes qui nous sont appliqués. Je suis certain qu'on peut déterminer si vous trompez votre copine rien qu'en se basant sur votre historique de conversations. Il est évident que tout cela ne se passe pas devant vos yeux, mais plutôt dans une salle de serveur secrète quelque part. Nous ne voyons pas tout non plus dans les systèmes de surveillance. Nous ne voyons pas toutes les caméras dans une rue publique, mais nous remarquons peut-être un petit auto-collant en entrant dans une boutique."
N'ayant jamais mis les pieds à Montréal auparavant, cette exposition sera également sa première expérience dans l'espace Never Apart. C'est la première fois que je présente une oeuvre à Montréal; Jaywalking n'a encore été présenté qu'Europe. J'ai pris connaissance de Never Apart grâce à des artistes analogues que j'aime beaucoup et qui ont eu une exposition ou un événement à NA. J'ai vraiment hâte d'y être! » Depoorter inclut des amis et des confrères artistes qui produisent des oeuvres similaires dans sa démarche créative et échange avec eux des idées et écoute leurs commentaires. « La plupart du temps, j'élabore un prototype pour pouvoir expliquer au mieux le concept. J'écoute, mais des fois je me lance quand même parce que je crois en l'oeuvre. Je ne connaissais aucun artiste comme moi lorsque j'étais en beaux-arts, mais je les ai trouvés sur Internet. Je me rappelle la première fois où j'ai découvert ces artistes et leurs projets et que j'ai décidé que j'avais trouvé ma voie.
La nouvelle oeuvre de Depoorter incorpore plus d'une centaines de photos existantes de piétons violant le code de la route partout à travers le monde, à l'aide de et ses caméras ouvertes. Cette pièce s'intitule Jaywalker Frames et sert de suite à l'installation interactive Jaywalking. Vous pouvez acheter chaque photographie au prix de l'amende dans le pays correspondant. L'argent ne va pas à la police, mais plutôt à moi. Une contravention pour piétons se monte à 70 euros dans la plupart des pays; c'est donc le prix que coûte la photo.