Never Apart Welcomes Leticia Trandafir as its New Music Director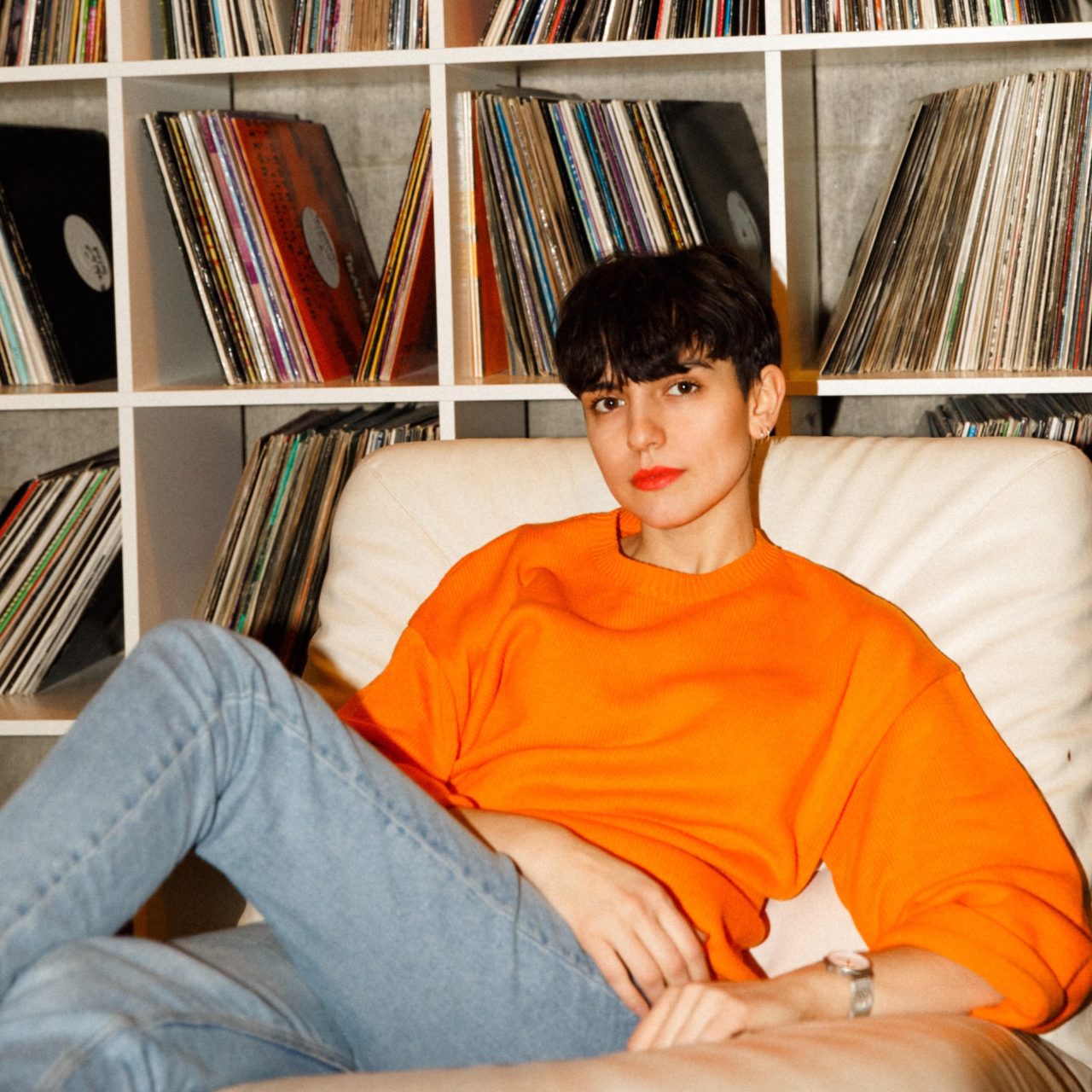 Montréal, Québec (January 3, 2018) – Never Apart, Mile-Ex's creative & artistic cultural centre, is pleased to announce the appointment of Leticia Trandafir to the role of Music Director. Leticia's experience as an electronic musician, content producer and cultural organizer is an excellent addition to Never Apart's team of creatives who are passionate about raising awareness for critical social issues through various forms of art, human expression and special programming.
Leticia was previously content creator at LANDR, where she curated and ran the LANDR Talk:Music event series. softcoresoft is her DJ and producer moniker, which has appeared on lineups including Piknic Électronik, Igloofest, LIP, Discwoman events and countless underground soirées in Montréal, Toronto, New York and Berlin. You can hear her music selections on Ravelength; a monthly radio show hosted on n10.as ('antennas'), Montréal's independent online radio station. She is also part of the music collective Lagom, who is behind the Power Puerto Rico compilation.
"I am looking forward to spearheading creative encounters between music, art and people. Never Apart has a unique position in Montréal's cultural underground that also extends into what's going on internationally. I intend to build on its legacy and bring new energy and ideas to the role," says Leticia. "As we approach Never Apart's third anniversary this coming June, our mission is now more important than ever. We are excited to have Leticia join the team as we continue to innovate our offering to the public," adds Never Apart Founder, Dax Dasilva.
FACTS ABOUT NVA (Never Apart's Music Program)
Significant collaborations with Red Bull Music Academy, Goethe-Institut, Piknic Electronik, and Fierté
20+ first-time international guests brought to Montréal for exclusive music events
Unique events produced in 15 different venues across the city
5,000+ unique visitors to events outside Centre Never Apart
Online educational programs/roundtable discussions generating over 5,000 views
ABOUT NEVER APART
Established in 2015, Never Apart is a non-profit organization in Montréal, Canada, determined to bring about social change and spiritual awareness through cultural programming with global reach and impact. Founded by tech CEO, Dax Dasilva, the Centre features 12,000 square feet of creative space with seasonal art exhibitions, two permanent installations (the Sun Room and the Moon Room), live music events, artist talks, and film screenings. During its first year of operation, Never Apart has welcomed thousands of visitors and has collaborated with over 300 artists.
Follow Never Apart's latest developments and read the monthly online magazine by visiting neverapart.com. Also, tune in on Facebook, Instagram and Twitter: @neverapartmtl
For interviews and high-resolution photos:
Bradley Grill
[email protected]
514 616 2000