Beyond the Kiki: Workshop Series & Ballroom Town Hall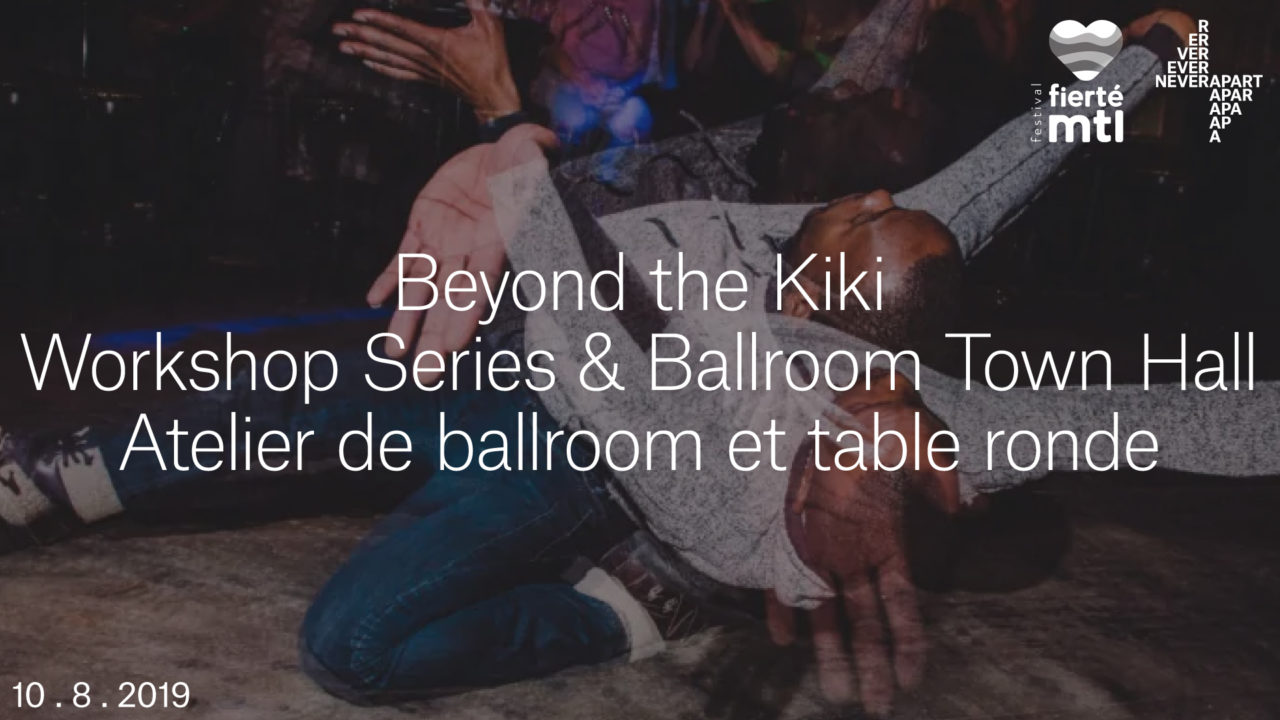 In advance of Fundamental – The 50 Years of Gay Liberation Kiki Ball at Parc des Faubourgs, join members of the ballroom community from Montréal and beyond for a full day of vogue workshops under the guiding hand and watchful eye of Twysted Miyake-Mugler Siriano, Dynasty Ninja and Mother TKO Monroe. Master the art of runway, vogue fem and old way and new way vogue.
The day ends with the Ballroom Town Hall, an on-stage panel moderated by Twysted Miyake-Mugler Siriano featuring Canadian ballroom legends and leaders from the Montréal scene.
Free of charge and open to all.
12:30 – Old Way / New Way taught by Dynasty Ninja
1:30 – Runway taught by Mother TKO Monroe
2:30 – Vogue Fem taught by Twysted Miyake-Mugler
4:00 – Ballroom Town Hall
Co-presented with Fierté Montréal / Montréal Pride.
___Twysted Miyake-Mugler Siriano___
Twysted Miyake-Mugler Siriano is a house founder, house father, teacher, activist, advocate and emissary of Canadian ballroom. Founder of the kiki house of Siriano, and member of New York-based House of Miyake-Mugler, he's competed, walked, hosted and taught across North America throughout his voguing career stretching over a decade. Twysted is also the founder of the Toronto Kiki Ballroom Alliance and a consultant for the MTL Kiki Ballroom Alliance, organizations that work towards introducing youth to ballroom culture in safe space, alcohol-free environments, including workshop nights at the Art Gallery of Ontario and Montréal's Never Apart. Other work includes his involvement with the Black Coalition for AIDS Prevention, disseminating information and building networks amongst QPOC people. His presence in Toronto's queer and Canadian ballroom scenes is foundational – the work of a true pioneer.