How Poetry Saved My Life (Violet Hour Book Club)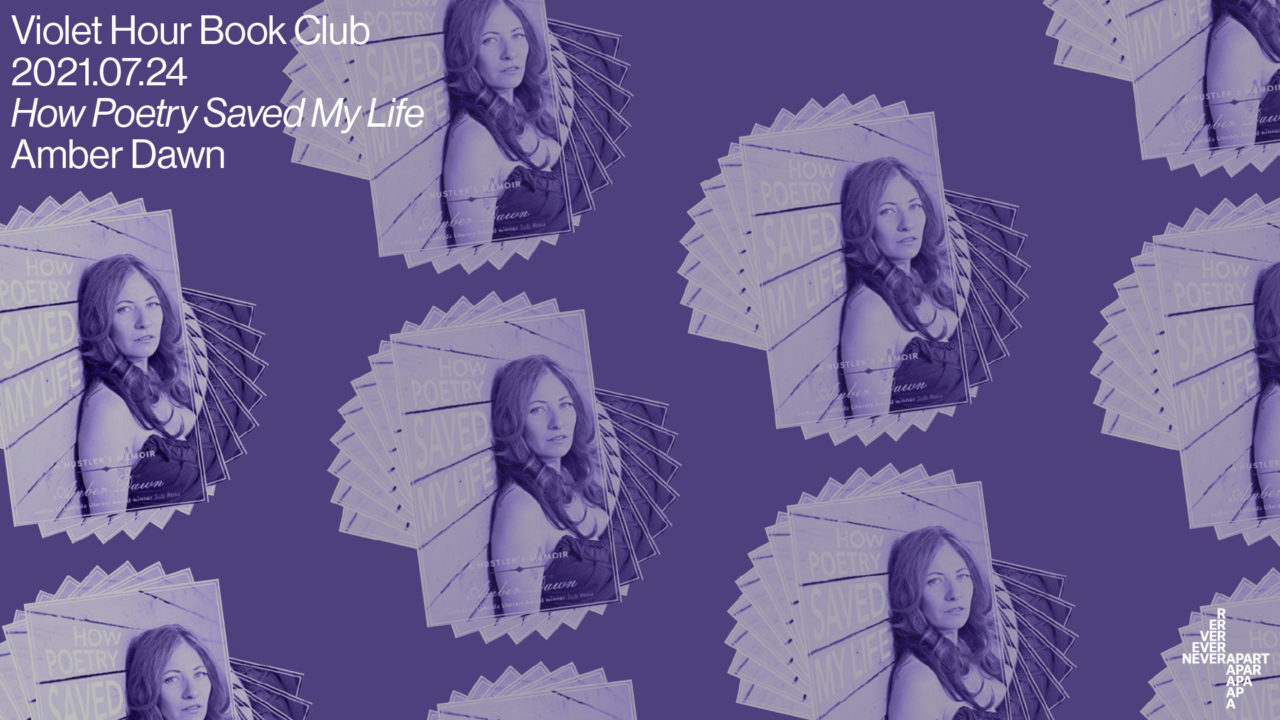 Join us for the next meeting of the Violet Hour Book Club, a reading group devoted to modern and classic works of LGBTQ literature.
The book we will be discussing is How Poetry Saved My Life: A Hustler's Memoir (2013) by Amber Dawn.
ABOUT THE BOOK ///
As raw and fiery as its author, How Poetry Saved My Life is a powerful account of survival and the transformative power of literature.
Amber Dawn's acclaimed first novel Sub Rosa, a darkly intoxicating fantasy about a group of magical prostitutes who band together to fend off bad johns in a fantastical underworld, won a Lambda Literary Award in 2011. While the plot of the book was wildly imaginative, it was also based on the author's own experience as a sex worker in the 1990s and early 2000s, and on her coming out as lesbian.
How Poetry Saved My Life, Amber Dawn's sophomore book, reveals an even more poignant and personal landscape—the terrain of sex work, queer identity, and survivor pride. This memoir, told in prose and poetry, offers a frank, multifaceted portrait of the author's experiences hustling the streets of Vancouver, and the how those years took away her self-esteem and nearly destroyed her; at the crux of this autobiographical narrative is the tender celebration of poetry and literature, that—as the title suggests—acted as a lifeline during her most pivotal moments.
Hosted by Christopher DiRaddo