We Have Always Been Here: A Queer Muslim Memoir (Violet Hour Book Club)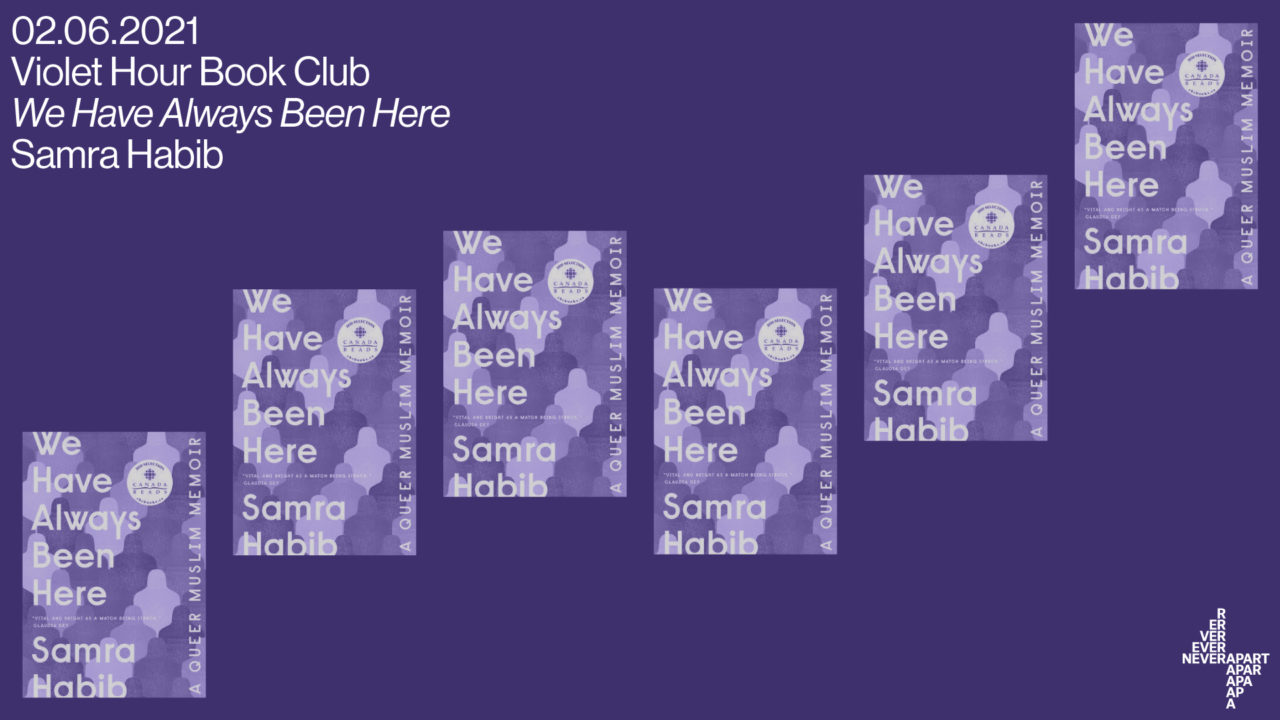 Join us for the next meeting of the Violet Hour Book Club, a reading group devoted to modern and classic works of LGBTQ literature.
The book we will be discussing is We Have Always Been Here: A Queer Muslim Memoir (2019) by Samra Habib.
 ABOUT THE BOOK ///
 Samra Habib has spent most of her life searching for the safety to be herself. As an Ahmadi Muslim growing up in Pakistan, she faced regular threats from Islamic extremists who believed the small, dynamic sect to be blasphemous. From her parents, she internalized the lesson that revealing her identity could put her in grave danger.
When her family came to Canada as refugees, Samra encountered a whole new host of challenges: bullies, racism, the threat of poverty, and an arranged marriage. Backed into a corner, her need for a safe space–in which to grow and nurture her creative, feminist spirit–became dire. The men in her life wanted to police her, the women in her life had only shown her the example of pious obedience, and her body was a problem to be solved.
So begins an exploration of faith, art, love, and queer sexuality, a journey that takes her to the far reaches of the globe to uncover a truth that was within her all along. A triumphant memoir of forgiveness and family, both chosen and not, We Have Always Been Here is a rallying cry for anyone who has ever felt out of place and a testament to the power of fearlessly inhabiting one's truest self
 Hosted by Christopher DiRaddo