LGBT Film Series: Positive Youth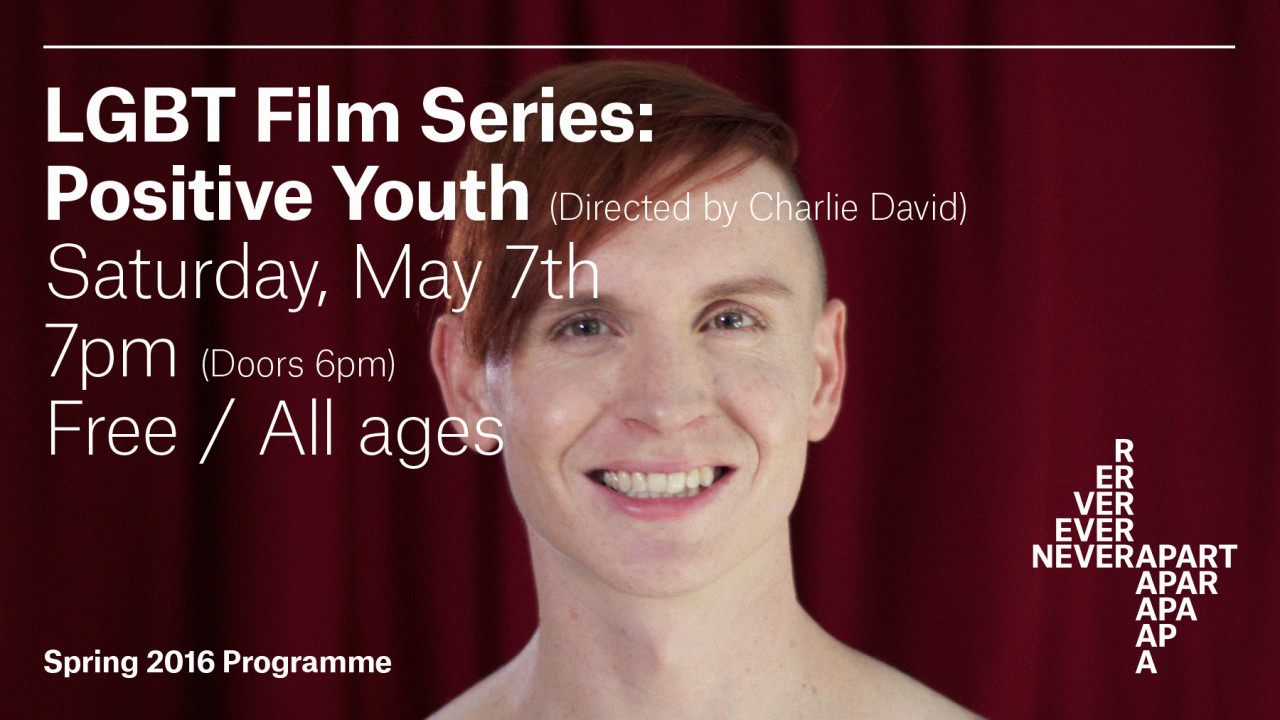 Uncensored personal stories from North American youth that will forever change your idea of what it means to be HIV+. Alarmed by the continuing dramatic rise of HIV transmission in 13-27 year-olds, this hard hitting documentary discovers why this is happening and how we're missing the boat in terms of safe sex messaging.
Educational and compelling, Positive Youth takes an emotional journey with four young people and the challenges they face while living with HIV. Directed by Charlie David.
Quotes
Whoopi Goldberg (The View) recently stated, "This is a very important documentary, this isn't over and it's affecting our youth."
Sir Elton John has echoed, "By all means, take a look at this film."
Awards
BEST DOC – Film Out San Diego
BEST SHORT DOC – Scene CNKY Film Festival
Doors 6pm
Screening 7pm
Q&A with director Charlie David and Michael Venus at 8pm
This is a FREE screening and open to all ages