LGBT Film Series: Swarm of Selenium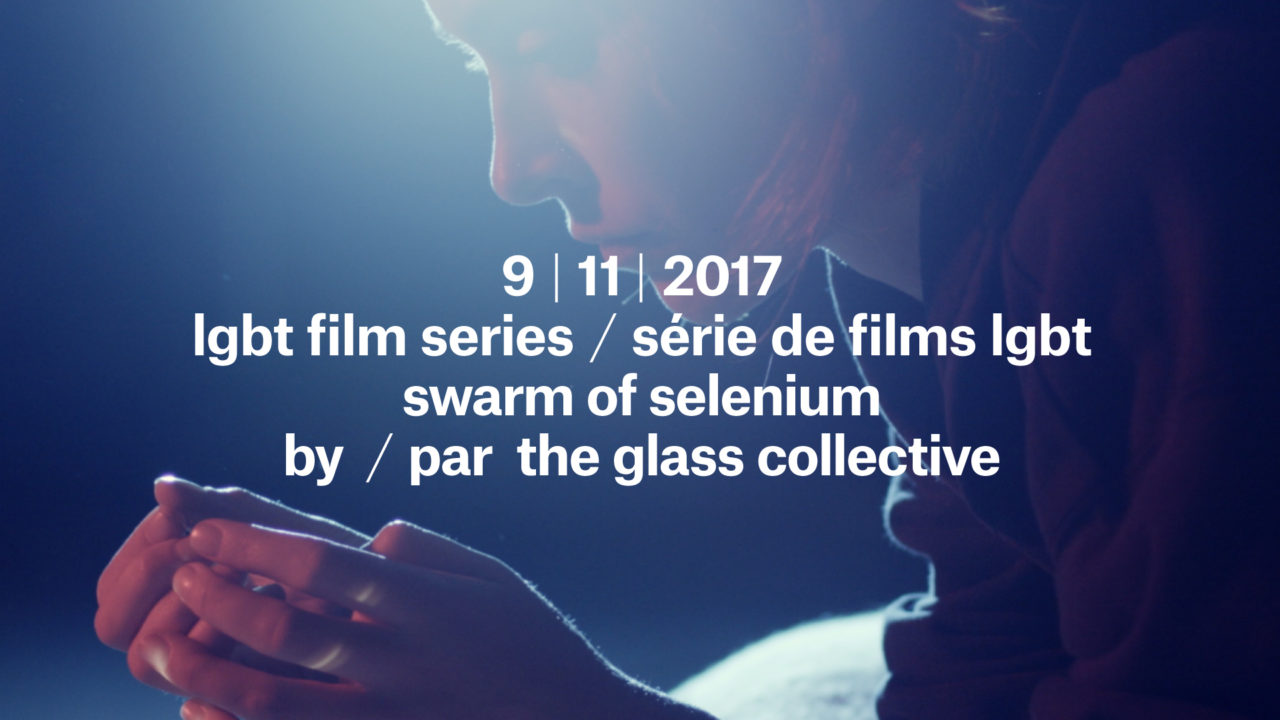 LGBT Film Series: Swarm of Selenium
by The Glass Collective
In the surreal dystopian present, a group of friends cohabit the shells of an abandoned malt factory. As a troubling pattern begins to emerge from their mouths in the form of shattered glass, all are shaken, but some are hit harder than others. Through dance, visual work, and anti-work, they merge forces to try to care for one another and combat the insidious violent process which seems to increasingly come from within.
Swarm of Selenium is a short sci fi film about collective healing, trauma, and other world-making. It was shot in Berlin in spring 2016 by a crew of more than 40 women, nonbinary and trans artists from Montreal, Berlin, Hamburg, Vienna, Marseilles and Minneapolis as part of a studio residency at the feminist art space District Kunst- und Kulturförderung (http://www.district-berlin.com/current.php?categorie_id=19&lang=en).
LGBT Film Series – On Site Events geared to GLBT people to promote a positive lifestyle and a safe environment with unique programming and educational screenings to broaden and elevate minds while also building community.
doors: 6pm
Screening: 6:30pm
Q&A: 7pm