Morning Apart:
Mark Grusane / Patrick Mocan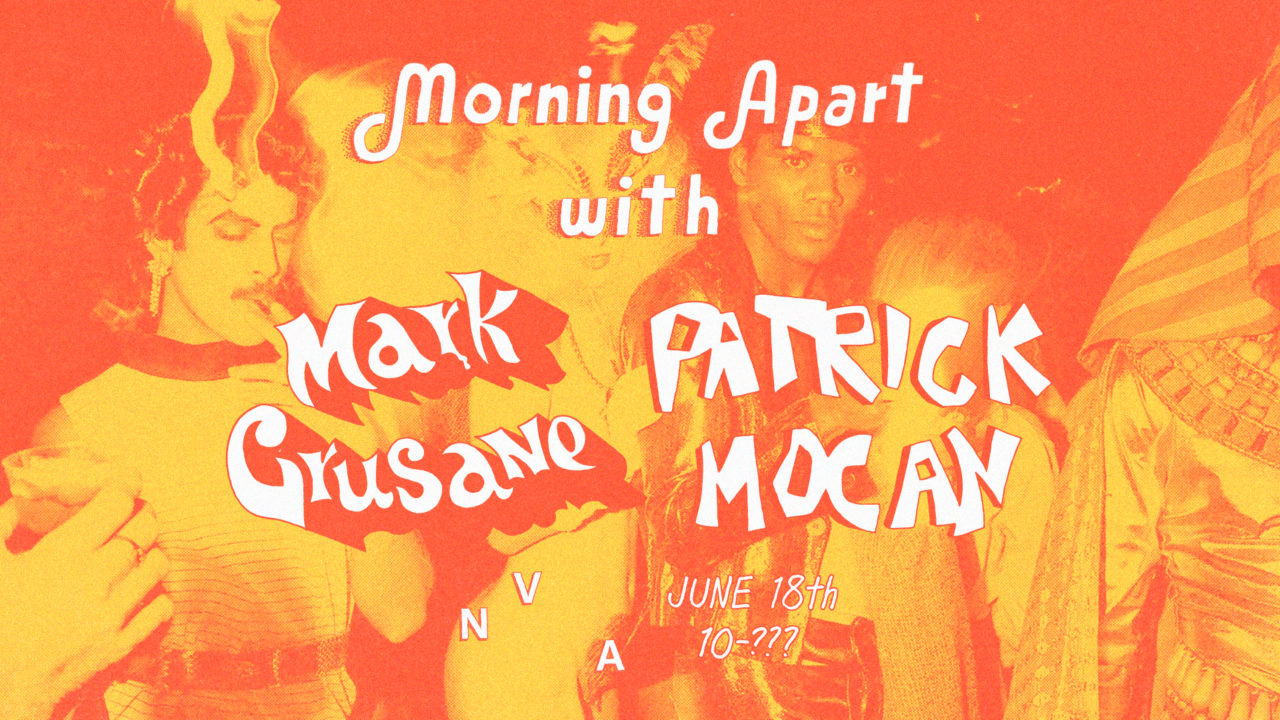 Spring for Never Apart has so far seen its music program cast its net further into the heady and experimental, with smaller, more esoteric shows being the name of the game. However, as we head into Summer, what better way to turn up the heat and send Spring off with a bang than to revisit our collaboration with Patrick Mocan's Morning Fever for the second instalment of MORNING APART.
The first one we did back in January with Hunee was one for the books: a big sweaty dance party that felt like a small intimate one. We're excited to bring this one with Mark Grusane to a new venue on the late night party circuit.
Here's Patrick on Mark:
Mark Grusane has been perfecting his musical taste, collection, and style for a little over a quarter of a century. As a young teen, he would spend most of his free time finding records for his older brother and other DJs. This led Mark on a journey of finding music that has yet to be heard, yet to be discovered— he began surprising some of the deepest DJs with his finds, leading him to a life devoted to music which suits his unique persona.
More recently, Mark has gained notoriety in Europe, having played at venues such as Panorama Bar and Hunee and Antal's infamous 'Somewhere in Amsterdam' party. He's even released a couple of original records this past year with more to come.
He's back in Montreal on the cusp of a full moon once again, so get prepared for a freaky all-night affair with one of Chicago's best kept secrets!