NVA Off Site:
Sfire / Tony Dancer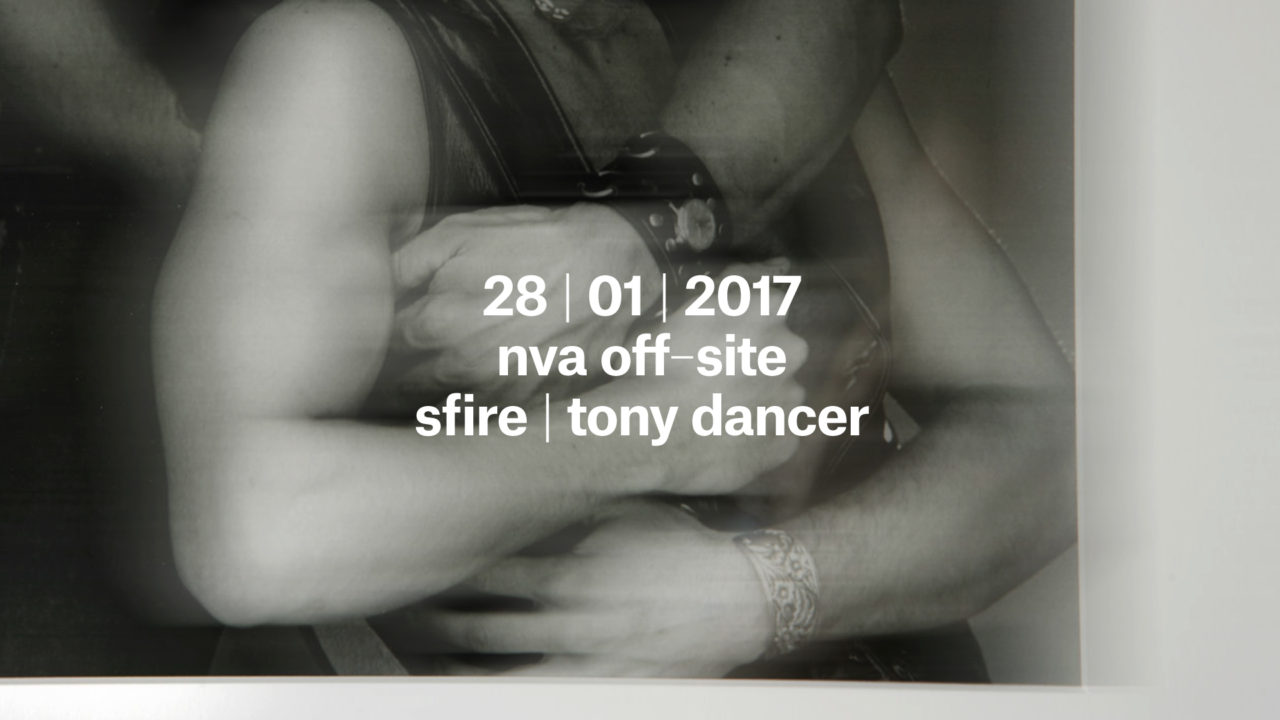 Detroit-based Jeffrey Sfire is part of a movement of queer DJs who, in the same breath as Honey Soundsystem and Mike Servito, are leading the way for America's gay house and techno underground.
Known for sets that go from Italo to Hi-NRG and everything in between, Jeff has been a staple across the US LGBTQ party circuit for years now at institutions such as the aforementioned Honey Soundsystem in San Francisco, Men's Room in Chicago, New York's Wrecked, and Pittsburgh's Honcho. He has also become a fixture over the past eight years or so at Berghain/Panorama Bar, where he's been given the nod on many an occasion to play the club's more risqué (and men's only) Snax parties…
In late 2013, Jeff released a self-titled EP on
Discodromo
's
Cocktail d'Amore Music
, of which the A-side, the delicious piece of synth-pop known simply as 'Sfire2', became something of a cult afterhours anthem. It has since commanded hilarious prices on Discogs, was reissued on
Emotional Response
which included remixes by
John Talabot
, and has also been remixed by heavyweights the likes of
Willie Burns
,
Timothy J. Fairplay
, and Lauer.
Jeff also released a record in 2015 on
Jimmy Edgar
and
Machinedrum
's
ULTRAMAJIC
label. Entitled "Sfire 6/7", these insane machine funk jams are designed solely for the purposes of sweaty dancefloor contact.
Needless to say, we're very excited to be hosting Jeff at
Datcha
for our first overdue collab with the go-to Mile End rave cave. Expect a dose of August Pride heat in the middle of an otherwise cold Montreal winter.