NVA Serves It:
Jason Kendig / Tony Dancer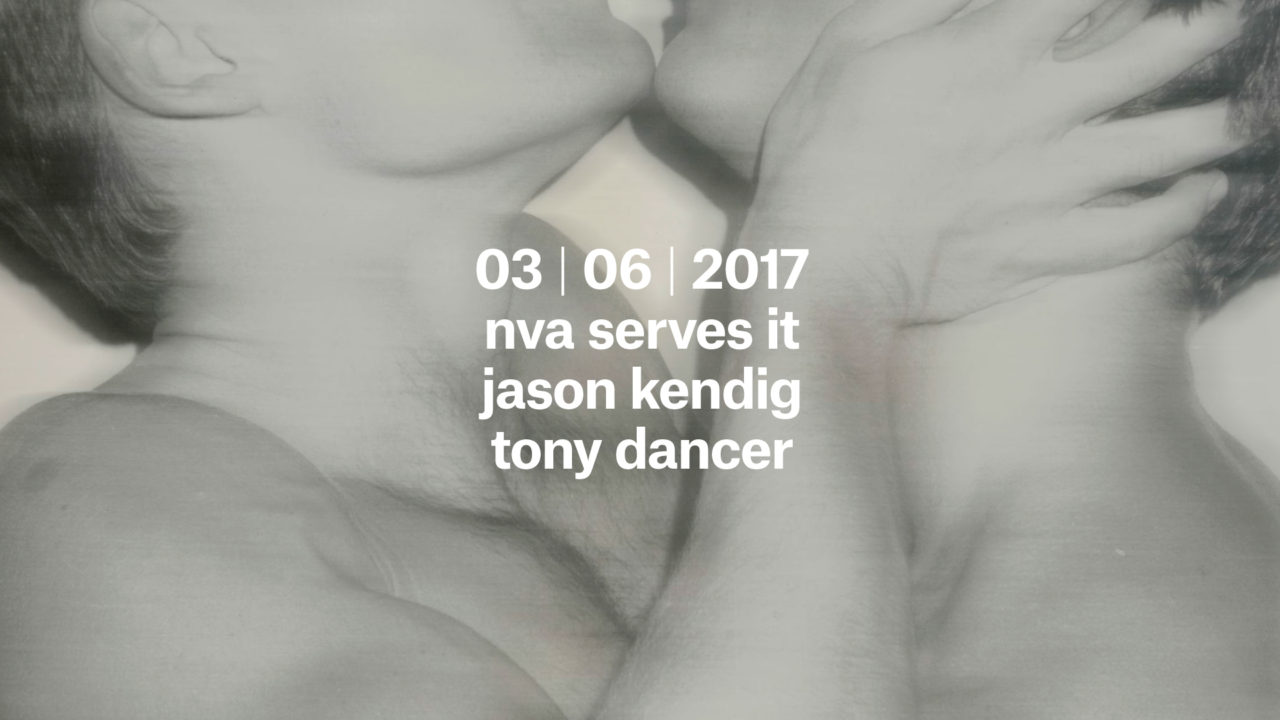 In a new series of events showcasing DJs actively involved in reclaiming house and techno back to their queer roots, NVA launches its "Serves It" quarterly with Honey Soundsystem's Jason Kendig.
Following a highly successful Off-Site at Datcha in January with Macho Cityresident Sfire, the series will be more club focused and rotate between venues such as Datcha and StereoBar.
Honey Soundsystem have led the way in changing the landscape for the gay house and techno scene across America. What started as a humble get-together for San Francisco gays bored of the traditional circuit parties of the time, Honey Soundsystem is now widely considered a legendary institution which has led to a label project and touring around the globe for its four members.
Jason is the last of the Honeys that we've had the fortune of bringing to Montreal, having hosted various iterations of the quad over the past two years, including at our first edition of Equinox in 2015 and at StereoBar during Fierté last summer.