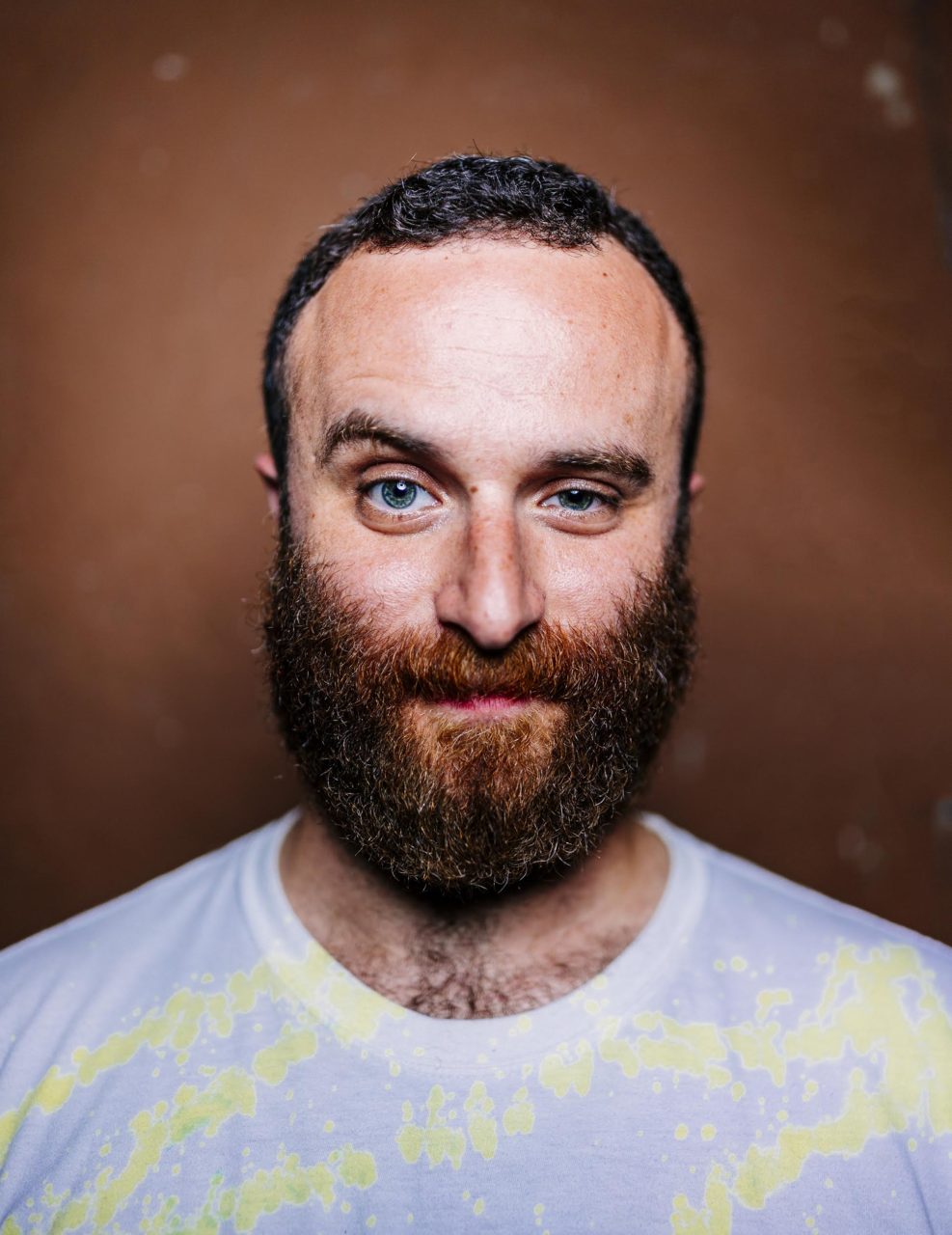 At the end of January, NVA is bringing Detroit-based Jeffrey Sfire to play our first Off-Site of 2017 at Mile End's Datcha nightclub. Jeff is part of a movement of queer DJs who are leading the way for America's gay house and techno underground.
Known for sets that go from Italo to Hi-NRG and everything in between, Jeff has been a staple across the US LGBTQ party circuit for years now at institutions such as San Francisco's Honey Soundsystem, Men's Room in Chicago, New York's Wrecked, and Pittsburgh's Honcho. He has also become a fixture over the past eight years or so at Berghain/Panorama Bar, where he's been given the nod on many an occasion to play the club's more risqué (and men's only) Snax parties…
Not much has been published about Jeff, so we caught up with him ahead of his visit to Montreal to give us some insight about his background and upbringing as a DJ.
You've been DJing for quite some time now but there's not much really known about you compared to some of your counterparts— tell us a little bit about yourself: your introduction to dance music, your moves from Detroit to Chicago and New York and how that may have influenced you. 
I grew up in Detroit and started raving when I was 16. I became friends with Derek Plaslaiko, Mike Servito, Carlos Souffront, Patrick Russell and company. They taught me so much about music and DJing. I watched those guys play constantly. I still feel lucky to have their taste as my initial introduction to dance music. The level of taste is pretty high in Detroit.  I got into Dutch electro in the late '90s and that led me to all the italo-disco mixes I-F made. Coincidentally, I moved to Chicago for college which is the home of the WBMX Hot Mix 5 Radio Show legacy. Those DJs mixed everything from disco to house to italo to acid, and all those records were around for me to find. Since then I've been totally obsessed with '80s underground dance music fantasy.
Can you tell us a bit about your residency at Macho City— when that began and what the party was like ? How was it important for you as a gay DJ in Detroit and what did that mean for the city at that time ? 
After I moved back from Berlin in 2013 I was asked by Mike Trombly to join him and Scott Zacharias as a resident of the now 7-year long party. It originally started in Philly and moved to Detroit where it was hosted at the infamous R&R Saloon, Detroit's oldest leather bar (R.I.P.). The parties went off. The bar was totally lawless. It was a super mixed crowd and all kinds of music was played, not just disco. For the past 2 years we've been homeless, bouncing around from after hours to bars and trying to find a new home that works for the vibe. The former owner of the R&R gave the name to his old manager who reopened the business at another location that we absolutely love. It's a total shit hole and it's perfect, they even built us a darkroom.
Okay so at what point did you move to Berlin ?
Yes. 2008-2013. It was magical. I love that city but it's so far from family and real life.
And what brought you there (besides the obvious) ? And when and how did you start DJing ?
I went there because I could make a living DJing. It used to be super cheap there. It's not really anymore. Also the gay life there is amazing. Gangs of super best friends riding around on bikes sharing everything and living like a family off very little money.
I quickly met all the disco people and started DJing with them and was very close with the Discodromo guys. We hung out like every day. I love those guys like family. I miss that so so much. 
After a while you became plugged in enough to start playing some really sought after slots like Snax at Berghain— what was that like at that time ? What other parties were you playing ?
Techno and house were the main music everywhere so our little disco/italo parties were small and very intimate. We would have parties at the weirdest little bars. I loved it. This was right around when the new Panorama Bar opened. The cool time to get there was 6am and stay till it closed around noon Sunday. I think they really created the new queer voice in dance music we're seeing today. They had a high ratio of queer residents and the space was so special and safe. Everyone went. 
When I got the call to play at New Year's with Daniel Wang and I-F I almost died. I mean two of my heroes, in the Lab, at Berghain… gagging. 
And why the move back to Detroit ?
I moved back to America in 2014 and landed back in Detroit for family reasons but also because it's so cheap to live here. The queer music scene in the US had been going off for a few years and I missed everything great and horrible about America. Honey Soundsystem in S.F. and Honcho in Pittsburg started a huge movement here. It's real underground at it's finest; small parties, dedicated people. I'm happy to be here now helping my dad with his business and chilling out focusing on music and my adult life. I bought a house on an island and have a boat I ride around in daily in the summer. It's so much fun here and the hidden gems this city has to offer are never ending. Just consider the talented musicians and DJs that are still here. They might not play every weekend but when they do it's real as hell.
You were briefly mentioned in that Resident Advisor piece on "America's Gay Techno Underground"— what's your take on that ? How has the culture evolved in the US ? Is it there to stay ?
What's happening in the American gay underground dance music scene is part of why I moved back. It's so fresh and real feeling. I'm so proud of what my peers have accomplished in their own cities. Dance music is gay again, and with super good music, it's perfect. I'm trying to make it happen for Detroit. This city is so spread out so it's hard to get people to to come out, and it's had a long dry spell so people are skeptical. But so was Pittsburgh, Aaron Clark [Honcho founder] said, and look what he's done. The freaks are here. 
Let's not forget your musical output— a couple of scant releases that have done the rounds enough that you've amassed sort of a cult following. I remember seeing the CockTail D'Amore record from 2013 trade hands for as much as $200.00 USD before the repress. How does that make you feel ? What else can we expect from you in the future ?
The two Sfire records were made with a very close friend and I'm just so grateful I got to work with such a talented person. It was a special time in Berlin for all of us. I'm happy people like it. That feels great. I'm also happy it's gone down in price on Discogs [ed: same].
I just finished an album with my new project called Looky Looky. That's together with another mega talented Detroit friend Ian Clark of Perspects and LeCar fame. He was one of my heroes when I was 17 and he was doing LeCar. He was the only gay musician I knew of in Detroit at the time and I still can't believe we're making music together now. I'm super excited for this stuff to come out.
Lastly, what new or old record are you most excited to play at the party ?
I'm excited to do my thing. I haven't played for you guys before so I want to play it all.  Shana – "I Want You" is a favorite freestyle hit. Maybe I'll play that.