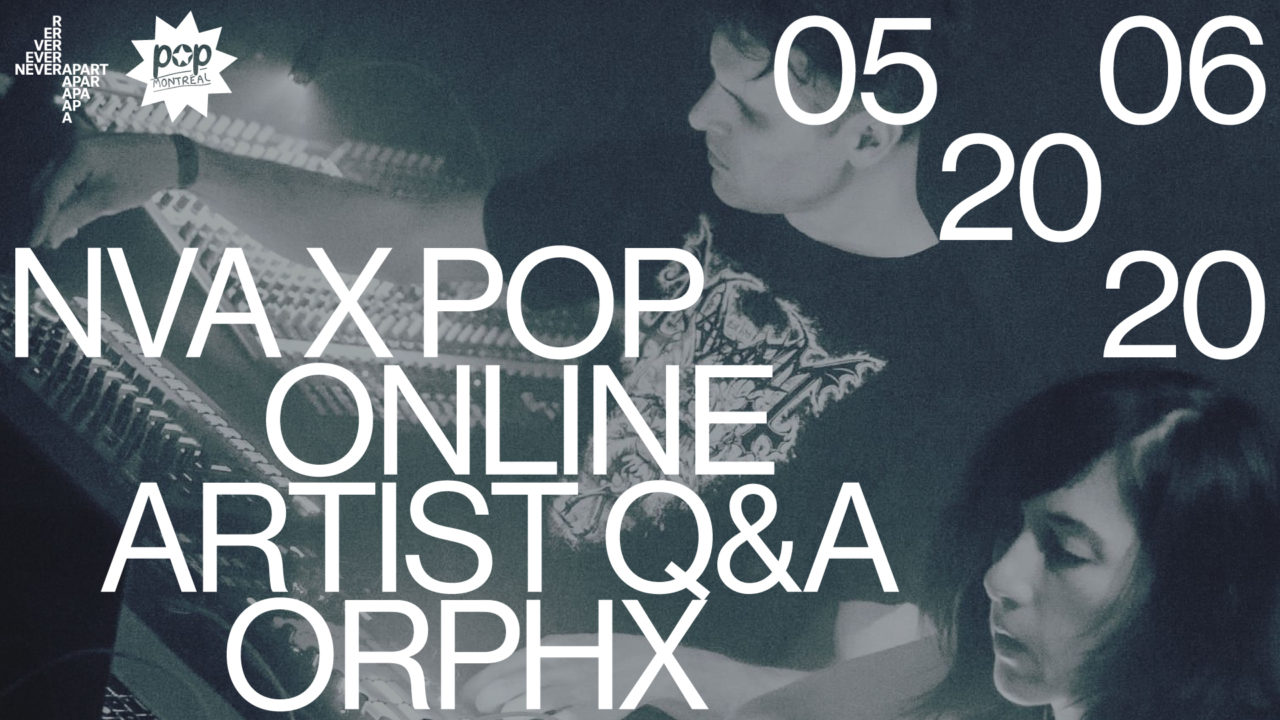 Join us for a special artist Q&A with the acclaimed Canadian techno duo Orphx.
Live on the Instagram accounts of Never Apart and Orphx:
@neverapartmtl
@orphx_official
Orphx have been developing their signature fusion of hypnotic rhythms and experimental noise for over two decades. Using modular and analog synthesizers, software, location recordings, feedback circuits, and homemade instruments, Rich Oddie and Christina Sealey combine the rhythmic pulse of techno and electro with the techniques and critical intent of industrial music.
Orphx began in 1993 as an improvisational audio / visual project inspired by industrial music and the more experimental fringes of techno and rave culture. The harsh soundscapes of their early work soon developed into a distinctive sound focused on powerful layered rhythms and modulating noise. Orphx gained an international following within the European "rhythmic noise" scene during the late 90s and early 00s, working closely with Germany's Hands Productions. Over the past decade, Oddie and Sealey have created deeper connections within the global techno scene through a series of acclaimed releases on Sonic Groove and remixes for artists such as Front Line Assembly, Oscar Mulero, Perc, Drumcell, and Svreca.
Oddie and Sealey are renowned for delivering improvised live performances that combine software with modular synth and other hardware. They have toured throughout Europe, North America, China, and Japan, appearing at international festivals such as Atonal, Katharsis, Labyrinth, Mutek, Rural, and Unsound, and performing regularly at the techno temples of Berghain and Tresor. Related collaborative projects include Eschaton (with Ancient Methods), Ontario Hospital (Rich Oddie + Huren), Oureboros (Rich Oddie + Aron West), the Light Bringer project with JK Flesh, and audio/visual performances with Diagraf / Patrick Trudeau. www.orphx.com
Moderator: Leticia Trandafir aka softcoresoft, the Music Director at Never Apart
This conversation will take place in English—we will take questions from viewers in both French and English.
*Date changed to June 11 6pm EST to honour #TheShowMustBePaused 
A collaboration between Never Apart and POP Montreal, as part of the new FUNHOUSE online festival.
Full FUNHOUSE program here.