Meet Overland, the DJ and Producer Making Waves in the Canadian Techno Scene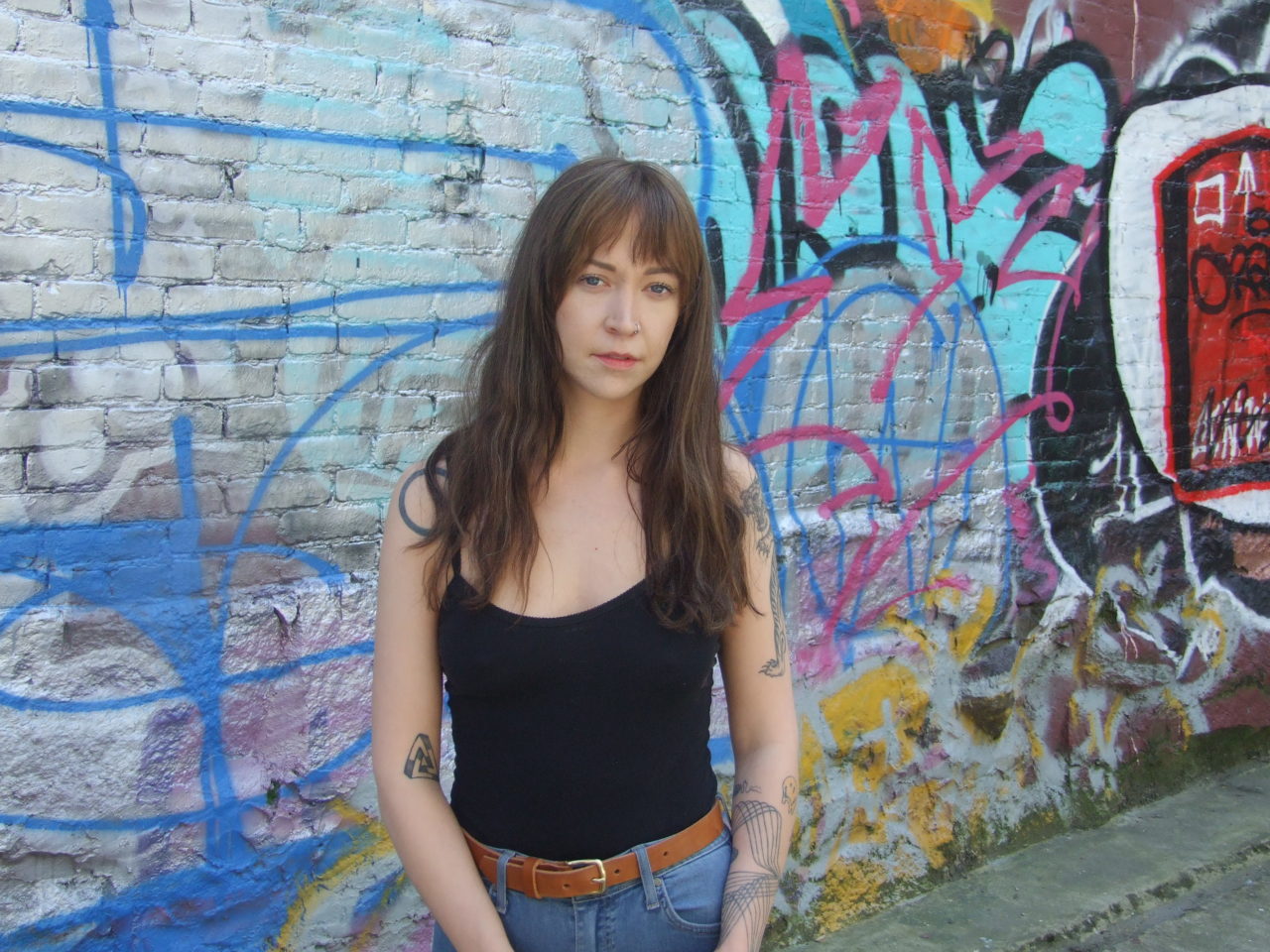 Jodie Cook aka Overland has been a rising figure of the contemporary electronic scene in Canada. With about 10 years of DJing under her belt and a couple of highly successful debut releases on labels like Portugal's Naive, Overland has positioned herself front and center on the techno must-watch list. Hailing from Alberta and now based in Vancouver, Overland represents a faster, darker, bassier and more acidic side of Van city's sound, known mostly for its dreamy house as represented by Mood Hut, 1080p, Pacific Rhythm and others. Dive into Overland's universe in advance of her performance at NVA Solstice June 21.
How did you get into electronic music?
I initially was into post-rock and industrial rock in the mid 2000's, bands like Do Make Say Think and 65daysofstatic were some of my favorites. I think eventually I fell into an internet wormhole where I discovered UK bass music, specifically labels like Deep Medi and DMZ. The percussion and bass driven music reminded me of the rock I was into, and quickly became obsessed with it. The first year I went to Detroit (I was 21) I heard proper techno for the first time in an after hours setting and after that I never looked back, and have been playing variations of techno ever since.
Have DJing and production always gone together for you, or did one follow the other? How did that learning process happen for you?
I bought my first set of CDJs when I was 17 years old. Not long after I bought my first set of turntables. So altogether I think I've been DJing for around 9 years. I always knew I wanted to make music at some point in my career. When I was living in Calgary, I didn't find inspiration in making music. I had been given to opportunity to go to RMBA Bass Camp in Montreal in 2017, and that place gave me to tools I needed to start producing on my own. I moved the Vancouver the following weekend and lived in my studio at the time. It was kind of the perfect time to move to a new city literally days after I learned how to use Ableton and a Roland TB-303, so you can imagine how much time I spent making music in my studio. Realistically, DJing and production are two completely separate things, so my 9 year knowledge of DJing in a way had influenced my production, but the efficiency of my production came from living in a studio after attending a camp dedicated to learning about music.
How where your peers, allies and mentors in your learning process as a DJ and producer?
I wasn't included a lot in Calgary. It was obviously frustrating being a techno enthusiast in a rather 'watered down' city. I found people there wanted to hear trap music or accessible house music, so I was last on the totem pole when it came to choosing an 'opener' for the 'headlining' out of town DJs. When I was learning, I found the men I initially learned from as being condescending and not very helpful. I learned everything on my own in my bedroom. I mixed with CDs on my CDJ 200s, tried Serato vinyl for a short while, and mixed vinyl records. I basically wanted to know everything about DJing.
When I spent a lot of time in Edmonton, however, my experience was really different in a good way. The people there were very welcoming and that's where I learned a lot about mixing vinyl, different synths, drum machines and setting up audio/systems at raves. Once I moved to Vancouver I still remained close with my Edmonton friends, and when I needed questions answered about production or music they were there 100% of the time. Big shout out to Eric Fraser, Derek Lee and Bart Petrus. I had some good friends in Vancouver who were also very helpful – shout out Ryan Eno, D. Tiffany, Ryan Wells and Patrik Cure.
You organize a series of fantastic events in Vancouver called Freak Hour, can you tell us about the mandate or idea behind it?
I wanted to create my own idea of what a banging warehouse techno rave is. Freak Hour is a play on 'peak hour' music, aka banging techno all night, and the crowd generally knows what they're in for.
How did the scene in Vancouver shape you as an artist? What are some of the positive and negative aspects of it?
The scene in Vancouver has helped me tremendously as an artist. I didn't really wait for anyone to book me, I just found the right contacts on how I could book my own events. Everyone here has their own thing going, there isn't really that 'competitive' air to it. It's a big enough place that we can all co-exist without stepping on each other's toes. The negative aspects are the greedy capitalists who are buying up all of the land in the lower mainland, big shout out to Chip Wilson. His endeavour of buying up property has basically made him a one-man crusade against the DIY scene. I hope there comes a time in the future where capitalists can actually co-exist alongside DIY scenes and realize that profiting and people's interests can go hand-in-hand without the need to evict and gentrify existing spaces.
You recently released your first 12" EPs this year: Colossal Book of Mathematics (Helpful Music) and Forever In Transit (Naive), congratulations! Can you tell us a bit about each release, the process of making them and what they mean to you?
Thank you! I find it pretty surreal that I've made two 12" records in the year and a half I've started making music, honestly still trying to even process that. Colossal was a beast of a record, it took a lot of time and a lot of experimenting to get it just right. I used my TB-03 Roland boutique synth to make all of the acid lines, I also used psy-trance samples as the basslines in all the songs, minus Acid Dream. I remember posting on my Instagram feed a clip of Colossal Book of Mathematics and getting a DM from Tom Krell aka How To Dress Well asking if I had any demos to send over. I sent him the package of music I had been working on he was super into it and that's how the record was born.
Forever in Transit was a very raw approach to dance music. I had no idea what I was doing in terms of genre, which is why each song is kind of a story on its own. I remember sending Violet my demos via a Facebook message to her Naive page, and getting a response very quickly. It was shocking to say the least, and she chose the 4 tracks she wanted. I think this record is a good example of my lengthy DJing experience showing in my production, I don't really write songs with a standard A/B call/response format, but more of a 'automating sounds over time' format.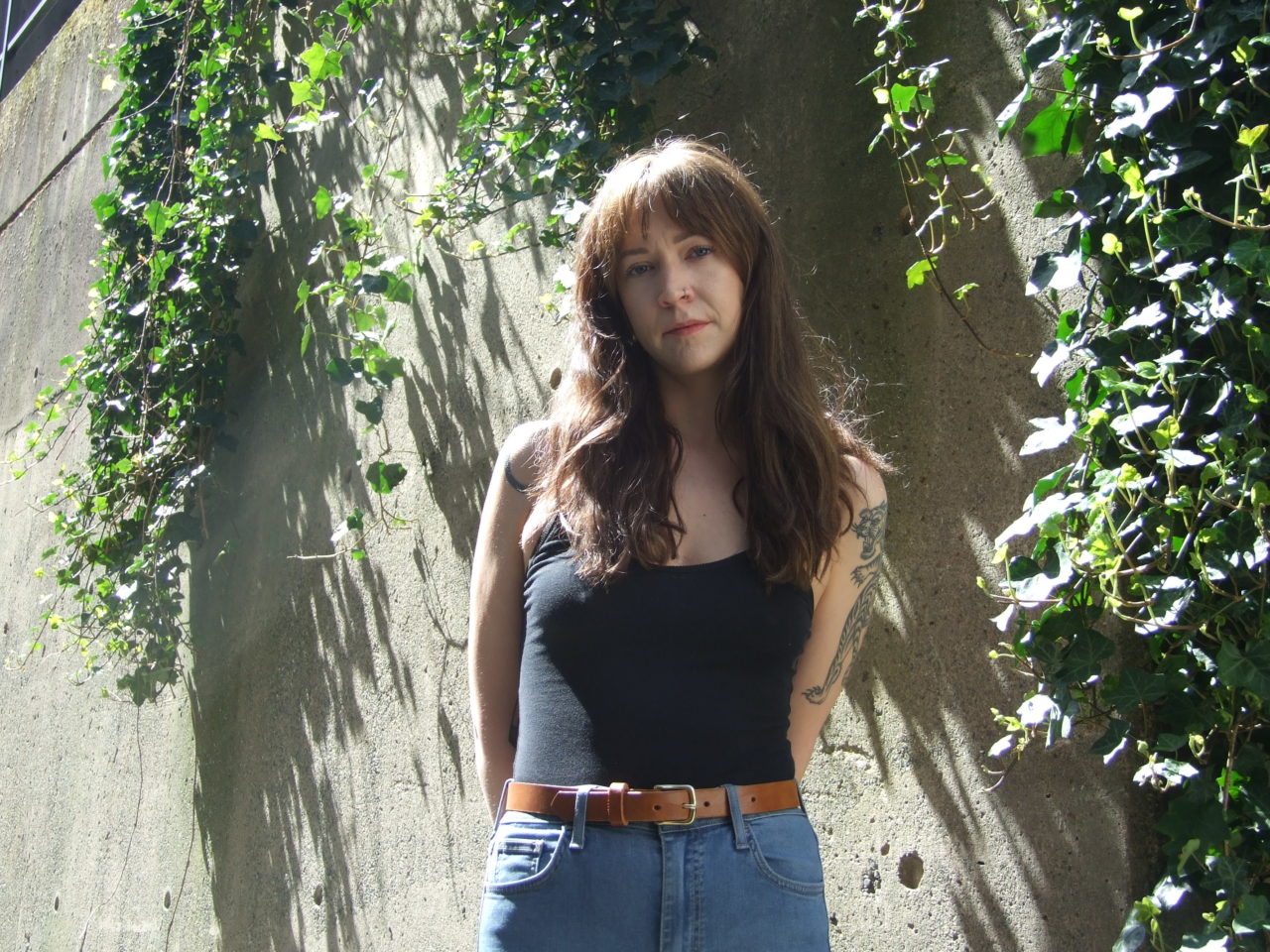 You also remixed Tin Man back in September 2018 for his Acid Friend remix album. How do you go about remixing someone else's track, from both a creative and technical side?
I remember when Tin Man released all his stems, I downloaded the pack and just started creating. His stems were so easy to remix it didn't even feel like a lot of work. I opened for him a week before he was cutting off the remix competition, and when I met him I gave him a USB with 5 completed remixes. He was pretty shocked I think, haha!
What is your current production set up and workflow for making music?
Right now I work mainly in the box (Ableton). I'll use my TB-03 for writing acid lines and then program everything else on my laptop. I can usually make a track in a day, it's the mixing part that takes a while, and Ryan Eno is the person who helps me do that.
What do you do outside of music (others passions, jobs, projects) and how do they feed your musical practice?
I do hair full time at a salon here. I love doing hair because it doesn't feel like work, it just feels like I get paid to do something creative. I'm lucky that way. It doesn't necessarily feed my musical practice, but I get to do my music friends hair and that makes my job a lot of fun.
Who are three artists that you look to at the moment and why?
Violet – she works so hard to lift everyone up around her. She takes chances on people she doesn't know, like myself. She's dedicated, hardworking, and so multi-talented. I could go on forever honestly.
DJ Speedsick – He's a cult figure in acid. He's carving his own path in this saturated world of music. Definitely stubborn but in a good way.
Buttechno – The man is a wizard. He makes weird slamming minimal which I'm super digging lately. I mean he makes all genres and he makes them so uniquely. Would love to bring him to Vancouver sometime.
What are some things you'd like to achieve with your musical path in the next year or two?
Would love to play in the Midwest. Would probably take a gig in Russia if it was offered, a lot of people who dig my music are from there. Eventually I'd like to curate my own label, but as far as projects and things I can take on, I'm not sure when that would be. Sometimes I feel like the busiest person on the planet.
Photos by Zigane.