Legend Series: Peaches Christ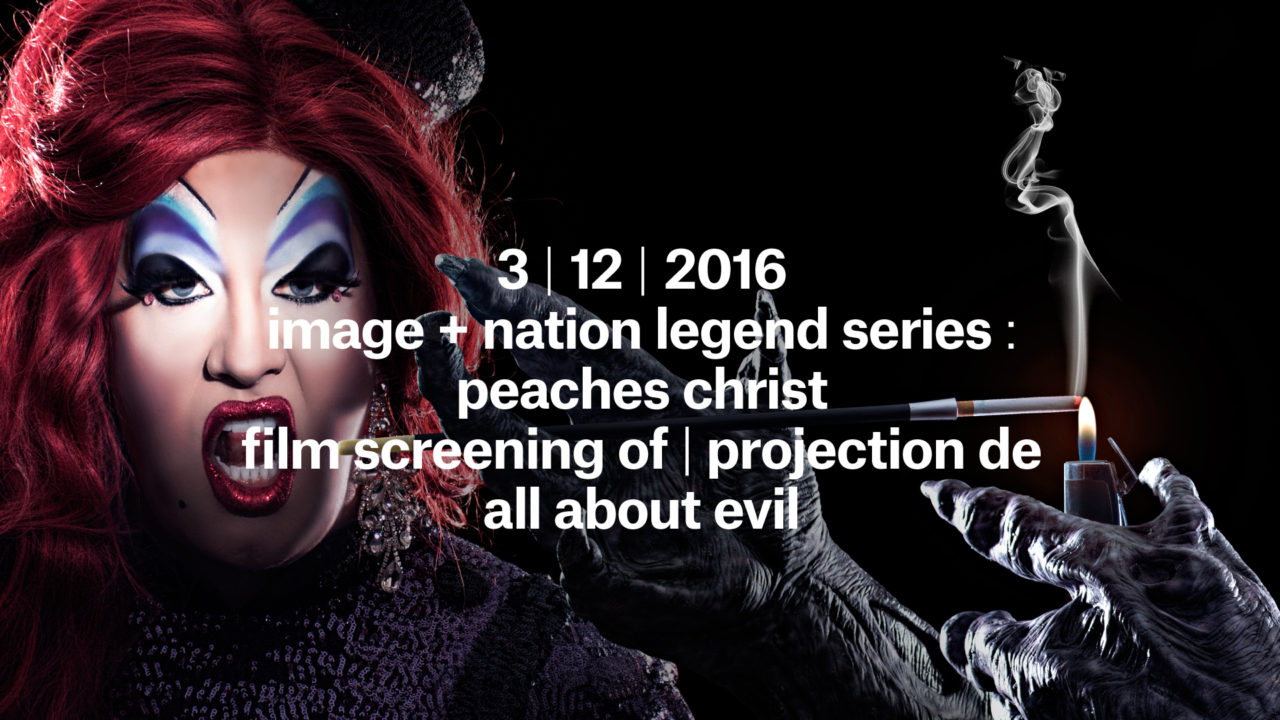 Never Apart and image+nation proudly present Peaches Christ
Peaches Christ is a phenomenon! This larger than life Drag Icon has been enhancing the world with her theatrical performances, innovative events and films for the past two decades. Peaches is based in San Francisco and takes her shows across the planet collaborating with an ever changing cast of drag and counterculture royalty. This self made star is bring her hilarity and wisdom to Never Apart on December 3rd to share her stories and her cult film hit, "All About Evil". Do not miss this rare and intimate occasion with one of the planet's most talent Drag sensations!
Legend Series — Artist Talks
This ongoing program is geared to educate the public with pioneers and trail blazing guest artists discussing their body of work in an intimate engaging setting. They will be an interactive and multi- disciplinary seminar celebrating the artist's achievements while engaging the attendees with the shared knowledge and insight.
Never Apart is a non-profit organization based in Montreal, Canada, determined to bring about social change and spiritual awareness through programming with global reach and impact.Never Apart seeks to educate on equality, the environment and conscious living, while celebrating both established and emerging artists.
Also on Display:
The Moon Room, The Sun Room, The Invite, Poster Boys, Colour By Icons
Non-Binary featuring:
Cassils – Cuts: A Traditional Sculpture and Fast Twitch // Slow Twitch
Damian Siqueiros – TRANSformation
JJ Levine – Alone Time
Lissa Rivera – Beautiful Boy
WORD OF THE PIG
Laura Acosta
HURTING THE EYES
Jean-Sebastien Baillat
LE VOYAGE DES HAÏKU
Philippe Dubost
LE BLED : LE CULTE
$5.00
Doors 6:30pm
Screening 7pm
Q&A with Michael Venus 8pm