Practice x MUTEK Sonic Circuits:
Lyndsie Alguire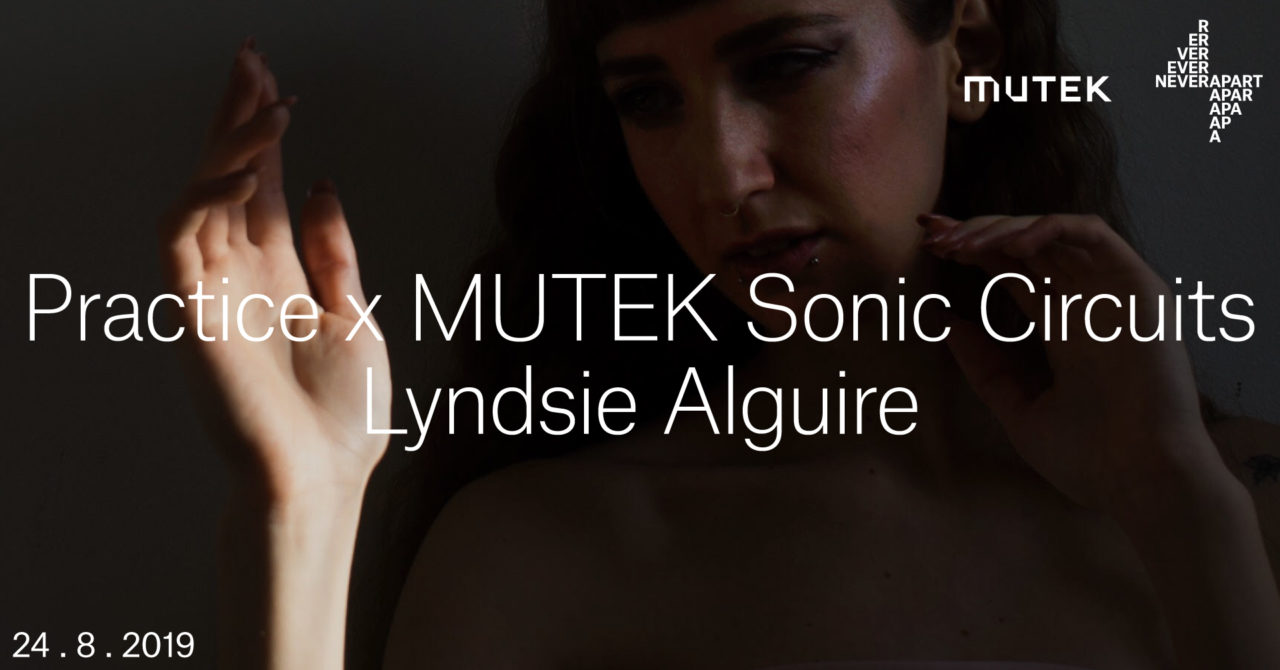 As part of Sonic Circuits – The New Pedals & Synth Showroom, come enjoy a Practice noise meditation session in the garden.
With Lyndsie Alguire
Waves of layered vocals crash on shores of warbling keys.
Free with Sonic Circuits RSVP.
◣ Practice ◥
Practice is an investigation of the capability of sound to induce different transcendental states of awareness and being. Through a series of noise sets, practice explores the experiential application of theories underpinning the transformational properties of sound, such as cymatics, music therapy, sound healing, brain entrainment, and binaural-beat perception.
Each session features a noise artist, who, informed by their own knowledge of sound, creates a immersive set intended to bend consciousness. listeners are encouraged to embrace a receptive, meditative attitude during sets.
◣ Sonic Circuits ◥
Part of the Digi Lab program, Sonic Circuits is MUTEK's new gear showroom this edition. Partnering with The Deli Magazine, Sonic Circuits will showcase the latest equipment from synths to pedals—featuring local manufacturers as well as international brands, offering a 10% discount on their products. Guitars will be available for you to try the pedals, but do not hesitate to bring yours. In addition to the gear exhibition, technical workshops and enlightening presentations will be given by artists, professionals and manufacturers.
Sonic Circuits will be hosted at Never Apart, located in the heart of Mile-Ex.
Infos ➤ bit.ly/SonicxMUTEK
◣ Information ◥
Entrance is free and open to everyone, but make sure you RSVP according to your main interest: synths or pedals!
MUTEK does not tolerate harassment, discrimination or hateful language.
Only the ground floor is accessible to people with wheelchairs and people with reduced mobility. The noise meditation will take place in the garden, which is accessible to wheelchairs.
◣ Land Acknowledgement◥
We would like to acknowledge that the land on which we gather for this event is located on unceded Indigenous lands. The Kanien'kehá:ka Nation is recognized as the custodians of the lands and waters on which we gather today. Tiohtiá:ke/Montreal is historically known as a gathering place for many First Nations. Today, it is home to a diverse population of Indigenous and other peoples. We respect the continued connections with the past, present and future in our ongoing relationships with Indigenous and other peoples within the Montreal community.