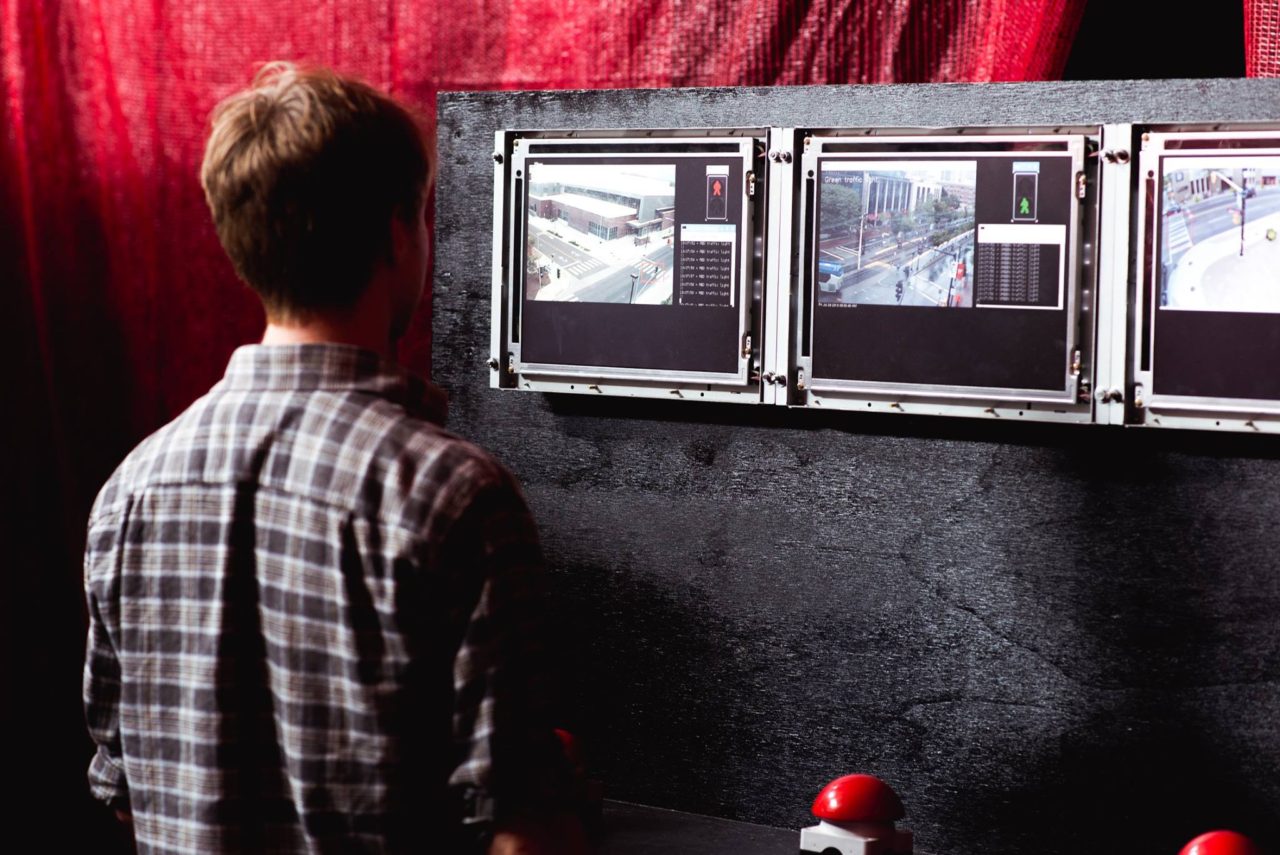 The installation automatically catches jaywalkers using live surveillance webcams and gives visitors the choice to report them to the police. Jaywalking gives us an opportunity to watch traffic webcams and decide on the fate of pedestrians recklessly crossing the road. Monitors display LIVE unprotected surveillance footage of intersections in different countries. Depoorter then presents us with a dilemma: will we report the unsuspecting jaywalker? A single press of the button can send a screenshot of the violation to the nearest police station with an email.
It's a playful interactive installation that almost feels like a game. But your decision is not virtual. It let the visitor think about police automatisation.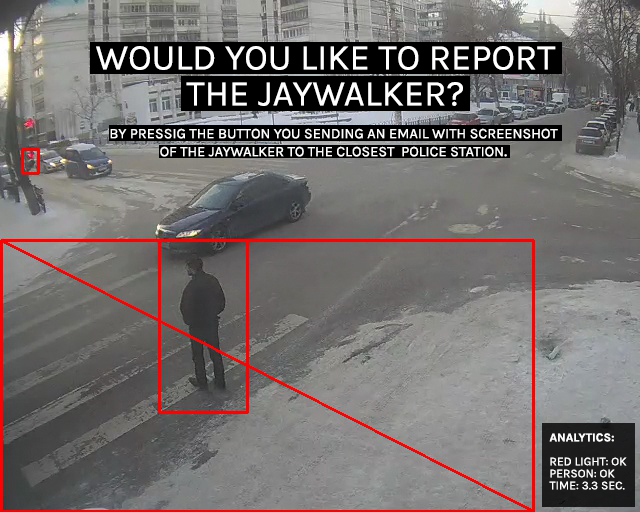 En collaboration avec Art Souterrain
L'installation prend des piétons en flagrant délit d'infraction au code de la route à l'aide de webcams de surveillance et donne aux visiteurs le choix de les dénoncer à la police. Jaywalking nous offre la chance de regarder des webcams de circulation et de choisir du sort des piétons qui traversent imprudemment la rue. Les écrans diffusent des séquences vidéo de surveillance en direct et non protégées, saisies à des diverses intersections de pays différents. Depoorter nous place ensuite devant un dilemme: Dénoncerons-nous à son insu le contrevenant? Un simple appui sur une touche peut envoyer par courriel une capture d'écran de l'infraction au commissariat de police le plus près.
Cette amusante installation interactive donne l'effet d'un jeu; votre décision n'est cependant pas virtuelle. Elle pousse le visiteur à réfléchir à l'automatisation de la police.