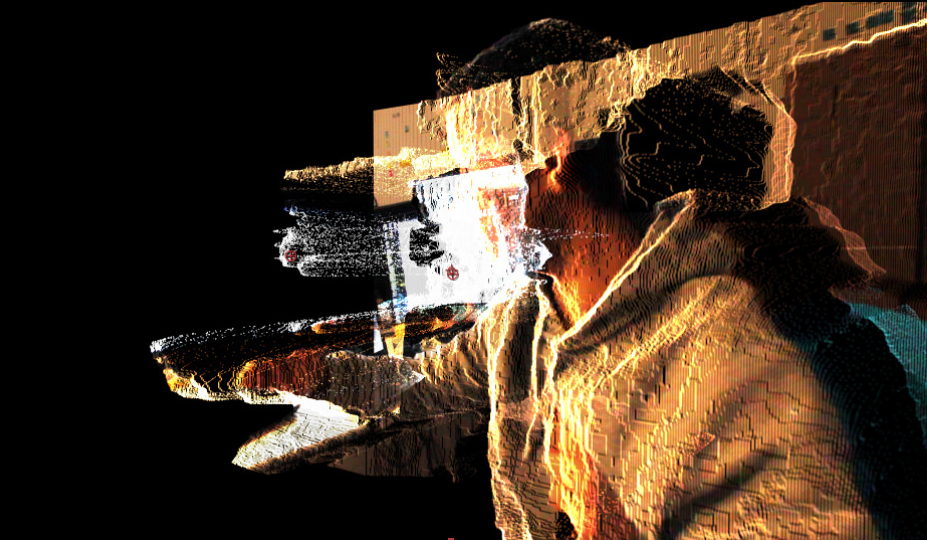 PHILIPPE DUBOST, France
Philippe Dubost is a researcher and new media developer working at Moment Factory. His work has contributed to some of the studio's most recognized projects, from the interactive stages of Nine Inch Nails Muse and RHCP world concert tours to avant-garde brand experiences for brands such as Oakley.
Fascinated by the intersections between art and technology, Philippe always seeks the equilibrium point between technique and creativity.  He pursues a keen interest in the development of open source projects, including such initiatives as keybright.net.
philippedubost.com

LE VOYAGE DES HAÏKU
Le Voyage des Haïku is a dreamy and playful art piece using projected pixels on a perpetually moving model train.
Throughout their journey the words and letters melt and collide with the mysteries of Nature. They bounce and reshape to form unpredictable abstract poems to be taken away.
It is an exquisite corpse in a burst of light.

MAPP_MTL, UN FESTIVAL DE MAPPING DANS LE MILE END MILE-EX
Entre le 6 et le 8 octobre 2016, MAPP_MTL pose les fondations d'un événement d'ampleur international, aux limites du Mile End et du Mile-Ex.