Sun Room Interview: Adam Hummell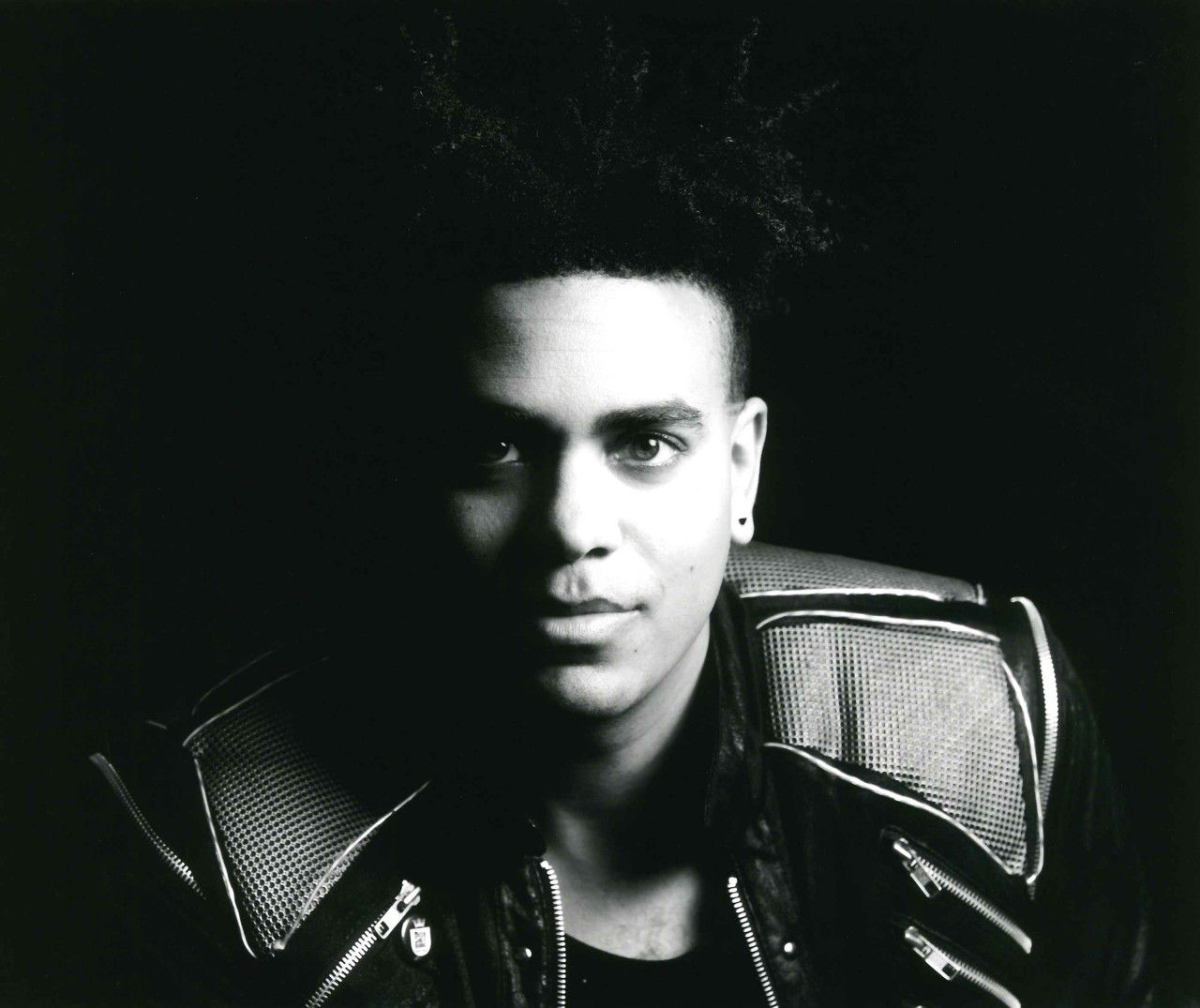 Since the conception of Never Apart, we were determined to create a few permanent installations that embodied our philosophies – attractions that freed one from the constraints of reality and connected us to our sources in nature. Our first vision was the Moon Room, and once created it only made sense that the Sun Room would follow. We were over the moon to work with Kelly Nunes on both of these ambitious installations. His interpretation for the Moon Room was sublimely executed, and now with his creative partner Adam Hummell, the Sun Room shines bright for us too.
Never Apart: Tell us about the concept and what it took to create the Sun Room.
The Sun Room is a response to Montreal's short and dark winter days.  Conceptually it is first a functional room designed for rejuvenation, healing and meditation.  It is intended to be a calm sanctuary that is apart from not only the gallery, but the city and spaces within it.  Working with Kelly Nunes and Never Apart to define what was important, is the process that shaped out ideas and aesthetic choices.
Who all was involved and what was your role?
It was a very organic experience teaming with Kelly Nunes, I was (and still am) very inspired by the Moon Room.  I am very attracted to the simplicity of the idea, backed by incredibly complex programmation, technology and details.  The Sun Room was the perfect opportunity to come together with a talented individual like Kelly.  Both of our respective skills pushed to realize a common vision for the Sun Room.  Dax Dasaliva, Michael Venus and Anthony Galati helped guide our ideas by preserving the essence and key components of the room.  Kelly's vision for the space once again showcases a simple idea with an incredibly complex back end.
What are the coolest features about the Sun Room?
The Sun Room has a few notable features.  Eliminating spacial reference by curving the walls, we attempted to make the small Sun Room feel larger.  The curved walls eliminate shadows, which allows us to saturate the room evenly in evolving combinations of color.  The large sun disk is designed to bathe the room in non directional light, with a multi-tiered conical shape that allows us unique lighting programmation that is hypnotic in nature.  The Sun Room is a meditative place, so we built an entrance that is a doorway into another world, almost similar in concept to an airlock.
What did you enjoy most about helping create this space?
The surprises of working in the unknown is the most interesting to me.  Both me and Kelly have instincts about how to create a space through our experience, but the deep creative sessions, technical plans, moodboards and drawings could not have prepared us for some of the unexpected results.  This is a personal observation on the room, it truly feels like an alien world orbiting closest to the Sun, affect by extreme gravity.  The Sun Room feels as if it were being pulled like melting taffy in reverse gravity.  This is a personal feeling about the room, whether is important or not, it is simply me discovering a room we built together.  On the opening night, I found a quiet moment where I sprawled across the multi-tiered seating, alone, and discovered the room for the first time.
You also were involved in the Stagnant Pool screening last year- tell us about that ?
Kevin Calero contacted me to manage the projection of the first Montreal screening of Stagnant Pool.  Kevin wanted to show his film outdoors over the pool at Never Apart.  Alex Hercule had proposed to "blackout" the pool with fabric, and did a beautiful piece layering fabric, and weighting it down with cinder blocks.  In a similar theme to the heavy cinder blocks and the mood of Stagnant Pool, I contacted Robert Smith to team up with me to create a large monolith built to the ratio of Kevins film.  We built a heavy structure 14 feet wide, 8 feet tall, and 1 foot deep to sit over the pool while the film reflected in the water.  The projection of Kevins film was mapped edge to edge, giving the screening a seamless, and immersive experience.
You are no stranger to creating fantastic visual things- tell us about your background with Moment Factory?
I've worked with Moment Factory for over 9 years, and have seen the company grow from it's humble beginnings in Montreal to international status with outposts in LA, London and Paris.  Fortunate enough to have worked on outstanding projects like the Ode à la Vie Light & Sound Show on the Sagrada Familia, 2012 Super Bowl halftime show, Madonna's MDNA world tour, Cirque Du Soleil's Light Nightclub in Las Vegas, Celine Dion's show at Caesars Palace also in Las Vegas, Imagine Dragons world tour, Miley Cyrus Bangerz world tour to name a few notable Moment Factory experiences, I gained valuable knowledge in live shows, and the audience relationship to image and form.  In these examples, the projection surfaces and LED screens were complex, allowing for interesting visual wizardry.
Tell us why you enjoy working with Never Apart and what the organization means to you?
Never Apart has given talented artists an opportunity to participate in an authentic and deeply connected organization.  Never Apart's consistent events in and out of the gallery space have proven that its roots are in the interest of Montreal, by featuring a variety of local talent, and have given life to new collectives and artists.  I can say with great pride that Never Apart is a genuine initiative, that is pushing ahead with generosity, and is almost selfless in nature.  It is apparent by the hard work of those directly involved in curating and maintaining the gallery, and it's open door approach to it's events and installations.  For lack of a better word, it is a very special place.
What else can we expect to see from you in the near future?
Look out for Young Galaxy, an outstanding Montreal band touring their Falsework record.  They come to Fairmount Theater on February 18th.  Collaborating with Nico Archambault, we created a triggered lighting stage design for their live show.  It is a beautiful concept that gives the audience their own unique perspective of the show, based on their position in the crowd.  We use projection in a unique way by not having a screen to project on, and use 12 tall mirrored towers on stage with embedded automated lighting.  The idea is that the band focuses on the music, and everything else follows.  I urge you to see their show, Young Galaxy is taking it to another level with Wynn Holmes choreography and live performance with Raul Campued.  This is a big deal, the album is titled Falsework, but trust me,  the work is real.
Interview by Michael Venus
Translation by Stephanie Marois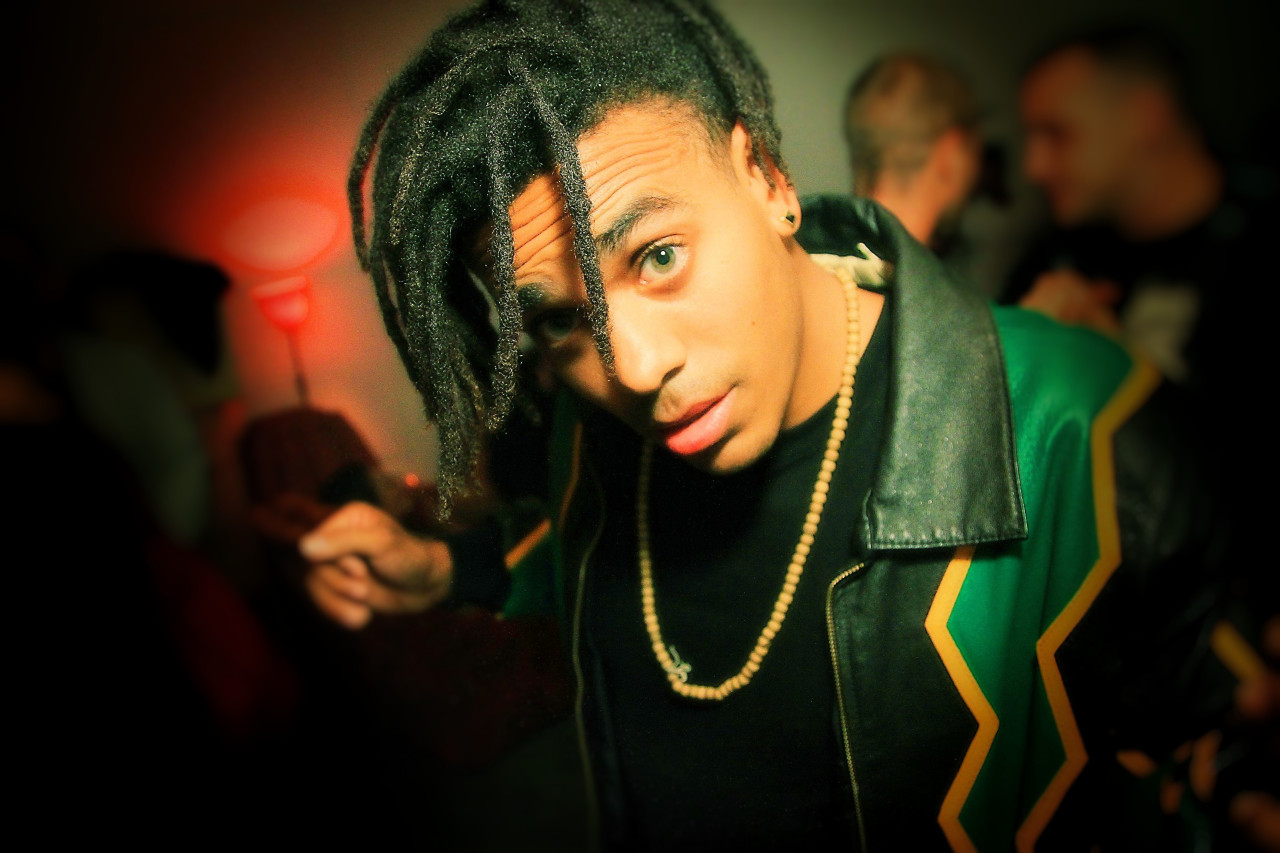 Dès la phase de conception de Never Apart, nous étions déterminés à créer un certain nombre d'installations permanentes qui incarneraient nos philosophies et se rapprocheraient d'attractions qui nous font oublier les contraintes du réel. Notre première vision était évidemment Moon Room et une fois créé, la suite logique était Sun Room. La lune et le soleil ont une énorme influence sur nous et bien sûr sur notre planète. Ils sont le coeur et l'esprit pour les terriens que nous sommes et ils sont symboliques d'une quantité de choses qui nous tiennent à coeur à Never Apart. Quel rêve que de travailler avec Kelly Nunes sur ces deux projets hautement ambitieux; son interprétation de notre vision a été exécutée de façon spectaculaire avec Moon Room et maintenant, encore une fois grâce à Kelly et son partenaire créatif Adam Hummell, le soleil brille de tous ses éclats!
Parlez-nous du concept de Sun Room et de ce qu'a nécessité sa création.
Sun Room est une réponse aux journées courtes et sombres des hivers montréalais.  Conceptuellement parlant, c'est avant tout une pièce fonctionnelle conçue pour le rajeunissement, le rétablissement et la méditation. Son but est d'être un sanctuaire serein à l'écart non seulement de la galerie, mais aussi de la ville et des ses espaces. Travailler avec Kelly Nunes and et Never Apart pour définir ce qui était important s'est avéré révélé être le bon cheminement pour faire prendre forme à nos idées et nos choix esthétiques.
Qui a été impliqué et quel a été votre rôle?
M´associer avec Kelly Nunes a été une expérience très organique, J'étais, et je reste, très inspiré par Moon Room.  Je suis très attiré par la simplicité de l'idée, appuyée par une programmation, une technologie et des détails tous extrêmement complexes.  Sun Room était l'opportunité parfaite pour m'associer avec une personne de talent telle que Kelly.  Nos talents mutuels nous ont amenés à réaliser une vision commune pour Sun Room.  Dax Dasaliva, Michael Venus et Anthony Galati ont guidé nos idées de manière à préserver l'essence et les composantes essentielles de la pièce.  La vision de Kelly pour l'espace en question démontre à nouveau une idée simple avec un envers du décor extrêmement complexe.
Quels sont les caractéristiques les plus cool de Sun Room?
Sun Room a quelques caractéristiques remarquables. En courbant les murs et éliminant ainsi les références spatiales, nous avons tenté de faire paraître la salle de Sun Room plus grande.  Les murs courbés éliminent les ombres et nous permettent ainsi de saturer la pièce de combinaisons changeantes, de couleurs, et ce de façon uniforme.  Le large disque solaire est conçu pour baigner la pièce d'une lumière non directionnelle et sa forme conique étagée permet  une programmation d'éclairage unique et de nature hypnotisante.  Sun Room est un endroit méditatif, alors nous avons construit son entrée comme une porte vers un autre monde, le concept se rapprochant de celui d'un sas.
Qu'avez-vous le plus aimé de votre contribution à la création de cet espace?
Ce que je trouve le plus intéressant ce sont les surprises à travailler dans l'inconnu. Grâce à nos expériences respectives, Kelly et moi avons tous deux certains instincts pour créer un  espace, mais même nos sessions créatives approfondies, les plans techniques, les tableaux d'inspiration et les dessins ne pouvaient nous préparer à certains résultats inattendus. Observation personnelle sur la pièce: elle donne vraiment l'impression d'être un monde étranger en orbite au plus près du soleil et affecté par une gravité extrême. Sun Room semble être tiré comme du caramel fondant dans une gravité inversée.  C'est un sentiment personnel vis-à-vis de la pièce, qu'il soit important ou non, et c'est ma propre découverte d'une pièce que nous avons construite ensemble. Durant un moment de répit lors du vernissage d'ouverture, j'ai pu m'allonger seul en travers des étages de places assises et j'ai découvert la pièce pour la première fois.
Vous étiez aussi impliqué dans la projection de Stagnant Pool l'an dernier. Parlez-nous en.
Kevin Calero m'a contacté pour que je gère la projection de la première montréalaise de Stagnant Pool.  Kevin voulait présenter son film au-dessus de la piscine extérieure de Never Apart.  Alex Hercule a proposé de recouvrir la piscine avec du tissu et a créé un joli ensemble de tissus superposés, maintenu en place par des blocs de ciment.  Dans le même esprit des lourds blocs de ciment et du ton de Stagnant Pool, j'ai contacté Robert Smith pour collaborer à la création d'un large monolithe, à l'échelle de celui du film.  Nous avons construit une structure de quatorze pieds de large, de huit pieds de haut et d'un pied de profondeur pour surplomber la piscine pendant que le film était réfléchi dans l'eau.  La projection du film s'étendait d'un bord à l'autre, donnant à la diffusion un effet homogène et immersif.
Vous n'êtes pas étranger à la création d'éléments visuels fantastiques; parlez-nous de votre expérience avec Moment Factory?
Je travaille avec Moment Factory depuis plus de neuf ans et j'ai pu voir la boîte évoluer de ces débuts modestes à Montréal jusqu'à avoir une réputation internationale avec des succursales à Los Angeles, Londres et Paris.  J'ai eu la chance de travailler sur des projets grandioses comme L'Ode à la Vie Light & Sound Show à la Sagrada Familia, le spectacle de mi-temps du Super Bowl de 2012, la tournée mondiale MDNA de Madonna, le Light Nightclub du Cirque du Soleil à Las Vegas, le spectacle de Céline Dion au Caesars Palace Las Vegas, la tournée mondiale d'Imagine Dragons, la tournée mondiale Bangerz de Miley Cyrus, pour nommer des expériences notoires de Moment Factory. J'ai acquis des connaissances précieuses sur les spectacles en direct et sur la relation qu'a l'audience avec les images et la structure.  Dans les exemples que j'ai énumérés, les surfaces de projection et les écrans LED étaient complexes, ce qui donnait libre court à une incroyable magie visuelle.
Dites-nous pourquoi vous avez aimé travailler avec Never Apart et ce que l'organisme représente pour vous?
Never Apart a offert à des artistes de talent l'opportunité de jouer un rôle dans un organisme véritable et profondément connecté.  Le flux régulier d'événements par Never Apart, à leur espace de galerie et hors site, a démontré que leurs racines servent l'intérêt de Montréal, en présentant de nombreux talents locaux et en donnant vie à de nouveaux artistes et collectifs.  Je peux dire avec fierté que Never Apart est une initiative sincère qui va de l'avant avec sa générosité et est d'une nature presque qu'entièrement désintéressée. Tout cela est évident grâce au travail acharné de ceux directement impliqués dans la direction et le maintien de la galerie, de même que par sa politique porte ouverte pour ses événements et ses installations.  Faute de mieux, c'est un endroit très spécial.
Que pouvons-nous attendre d'autre de vous dans un futur proche?
Gardez l'oeil ouvert pour Young Galaxy, un groupe montréalais fantastique qui présente son album Falsework. Le groupe sera au théâtre Fairmount le 18 février.  En collaborant avec Nico Archambault, nous avons créé un design de scène à éclairage automatique pour ce spectacle.  C'est un très beau concept qui donne au spectateur sa propre perspective du spectacle, selon son emplacement dans la foule.  Nous nous servons de projections d'une façon unique en n'ayant pas d'écrans de projection et en utilisant plutôt des tours en miroir, hautes de douze pieds, placées sur scène avec un éclairage automatisé intégré.  L'idée est que le groupe se concentre sur la musique et que le reste suive.  Je vous recommande sérieusement d'aller voir leur spectacle, Young Galaxy repousse les limites avec une chorégraphie de Wynn Holmes et une  prestation en direct avec Raul Campued.  C'est énorme, l'album s'intitule peut-être Falsework, mais croyez-moi, le travail est tout ce qui a de plus réel.