Serious Things A Go Happen: Three Decades Of Dancehall Street Signs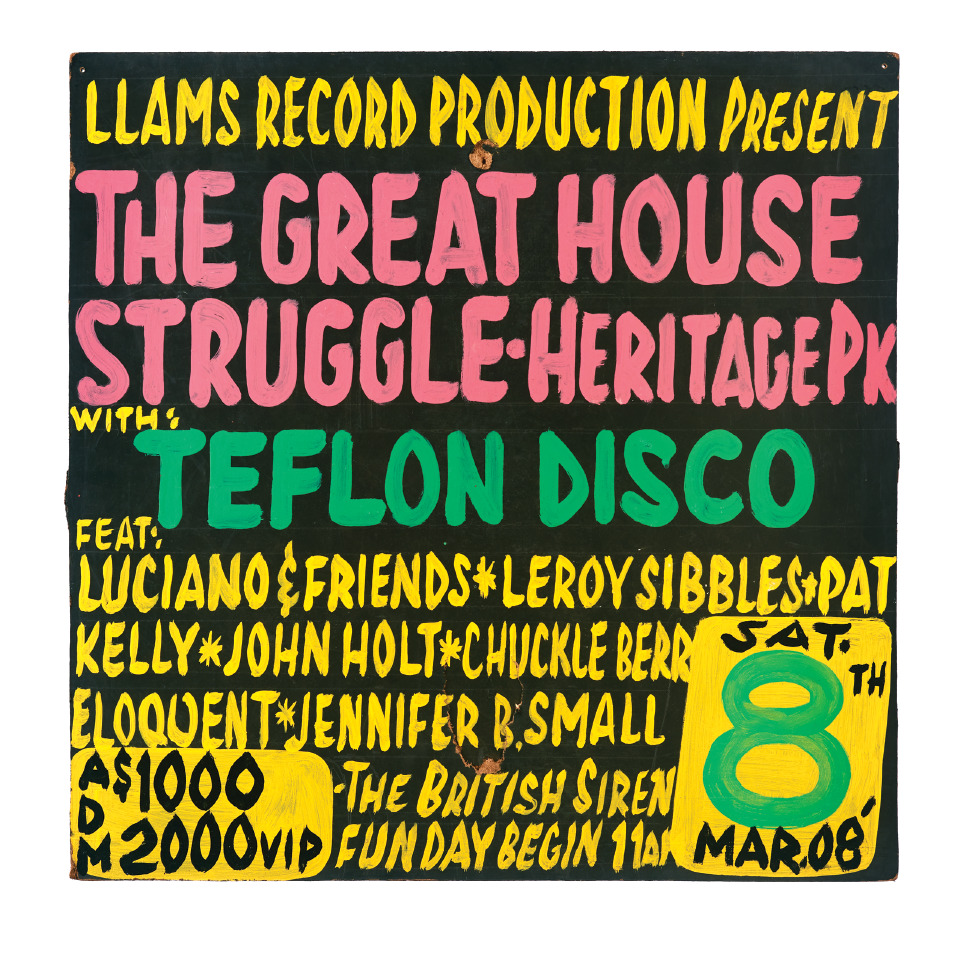 Serious Things A Go Happen brings together fifteen original posters and signs from the 1990s through the present day, drawn from the collection of Jamaican film and television producer Maxine Walters. Jamaican dancehall emerged out of reggae in the late 1970s and brought with it a new visual style characterized by bright colors and bold, hand-drawn lettering. These one-of-a-kind, hand-painted posters advertising the best of dancehall have now become a part of dancehall history.
Over the past three decades, Walters, who has been called "the queen of Jamaican dancehall", has amassed a collection of some 4,000 of these street posters. Treated by most Jamaicans as simply a fact of life, the dancehall poster has until recently received little careful, critical attention, but is now considered a legitimate cultural practice that many of us have taken for granted.
Serious Things A Go Happen réunit quinze affiches et posters originaux, allant des années 90 jusqu'à aujourd'hui, provenant de la collection de la productrice de films et d'émissions de télévision jamaïcaine Maxine Walters. Le dancehall jamaïcain est né du reggae vers la fin des années 70 et a apporté avec lui nouveau style visuel caractérisé par des couleurs vives et un lettrage manuscrit gras. Ces posters uniques et faits à la main qui faisaient la promotion du meilleur du dancehall font maintenant partie intégrante de l'histoire du dancehall.
Maxine Walters, qu'on a surnommée la reine du dancehall jamaïcain, a amassé au cours des trentes dernières années une collection qui compte plus de 4 000 de ces affiches de rue. Considéré par la plupart des Jamaïcains comme une simple réalité de la vie, le poster de dancehall s'était jusqu'à maintenant rarement vu accorder une attention particulière, mais est maintenant vue comme une pratique culturelle légitime que nombreux d'entre nous ont tenu pour acquise.