Fierté Montreal: Barbara Tucker
Barbara Tucker is an accomplished vocalist, dancer and performer with a massive career spanning over 30 years with numerous legendary dance hits and a beautiful, soulful voice that help crown her the Queen of House Music. She is an institution and continues to share her gift with the world creating powerful Love vibes everywhere she sings live or her records are played. Never Apart was honoured to have her on stage this past August for "Village Paradise" at Fierte'. Recently she took time to answer some questions and share her inspiration.

What does spirituality mean to you?
To me it means, God is communicating in my life, for the God of the universe is everything, and it's me responding.
How does spirituality tie into your music?

It's a necessity that my spirit mind is uplifting to people.
Why is this message important to you?

Because that is my purpose, it's why I'm here on earth with this gift.
You spend half your year in New York and the other half in Ibiza. What are the perks of living in two countries?
The best thing about living in different places is getting to know all of God's people, and learning about different cultures in beautiful countries.
You continue to have such a fruitful career and have been producing beautiful House music for over 30 years. How do you explain your success, and what have been some of your career highlights?

Putting God first in all things that I do, and being motivated by humanity, not about I and I. And then God places me with great creators of music.
This past summer, you returned to Montreal and performed for Never Apart at Fierté for our Village Paradise stage. Tell us about that experience, and why you love Montreal?

Oh my God, it was too short of a time! I love it there. I must come back. I hope I can come back to this beautiful city! The event was a blessing to me, as is speaking to you in depth.
In our Colour by Icons colouring book, there are two amazing people you have special ties to: Willie Ninja and Frankie Knuckles. Why were these talented men so inspirational and important to you?

This is an honour for them, I'm sure, to be in this. Americans should see this!!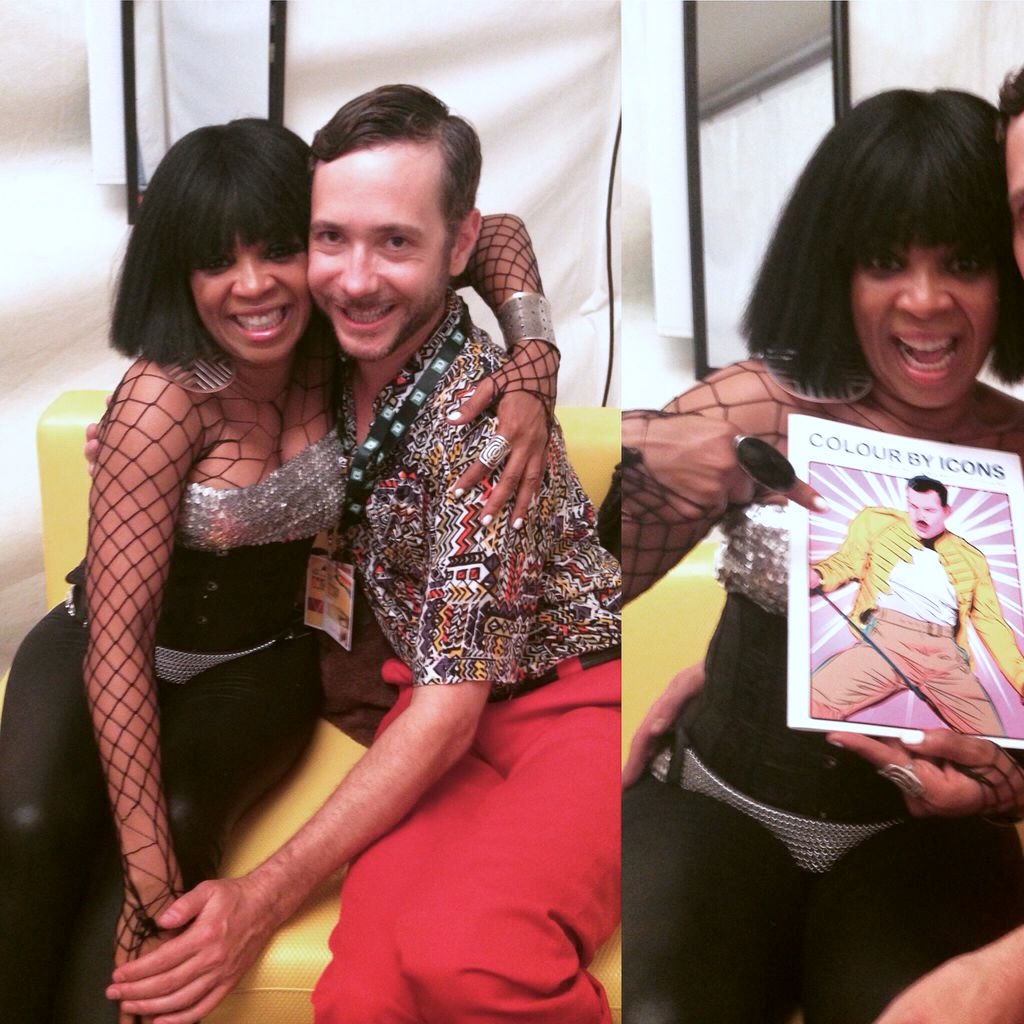 You have collaborated with so many brilliant people. Who are some of your favourites, and whom would you like to collaborate with in the future?

Let me see, Louie Vega, Lil Louis. Marley Mar, DJ Spen, DJ Umbi. Wish List: Will.i.am , Pharrel, Bob Sinclair … these are just to name a few!
What are you currently working on?

Barbara Tucker 30 years in dance … Ascension!
What musician or band does you like that might surprise people?

The Rolling Stones
Who/what inspires you?

God – He is everything.
What emerging dance music artists are you feeling right now?

Many in House sing but don't dance. I need to feel the show … but there is one guy, Jon Pierce from Chicago. His energy is fiyah to match his voice.
You can discover more about Barbara and her music here.