Dish Picks: The Beat Escape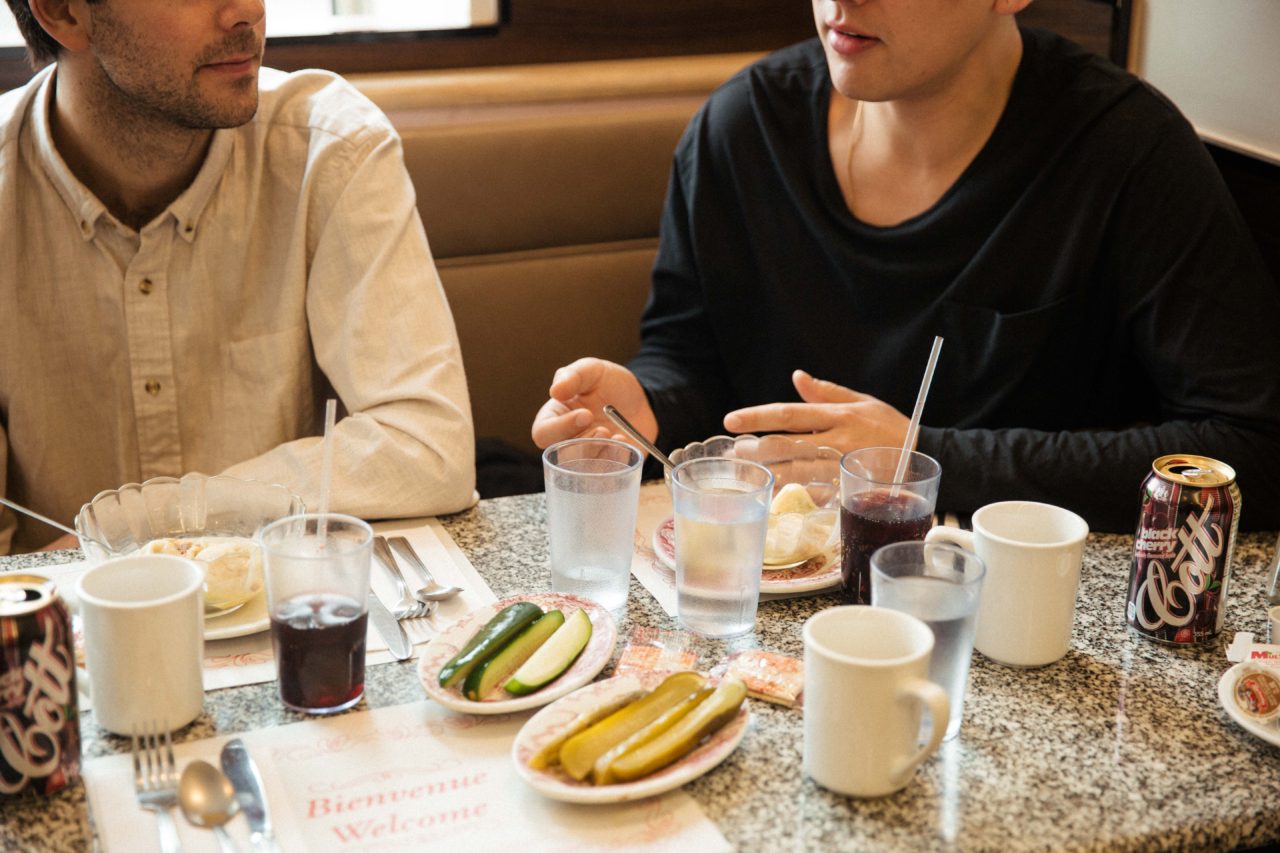 In a new series to our monthly magazine, we pair Montreal bands, DJs, and artists with their favourite lunch haunts around the city— may their suggestions be as helpful to you as they are delicious.
What better way to kick off Dish Picks than with close friends and NVA alum, The Beat Escape. Their recent single on Bella Union gives us a taste of what's in store on their upcoming album, and in between music making, these guys are whipping up a lot of wild stuff in the kitchen. When they're not in the kitchen, they're probably at one of Montreal's finer culinary institutions, talking about food.
Here they have chosen to highlight one of the city's most famous commodities: smoked meat. And what better place to go for the goods than the Snowdon Deli.
*** Disclaimer: although we make every effort to keep Never Apart meat-free, we understand that slip ups outside of our Centre in order to partake in certain culinary delights are normal 😉