Felice Picano: Godfather of Gay Lit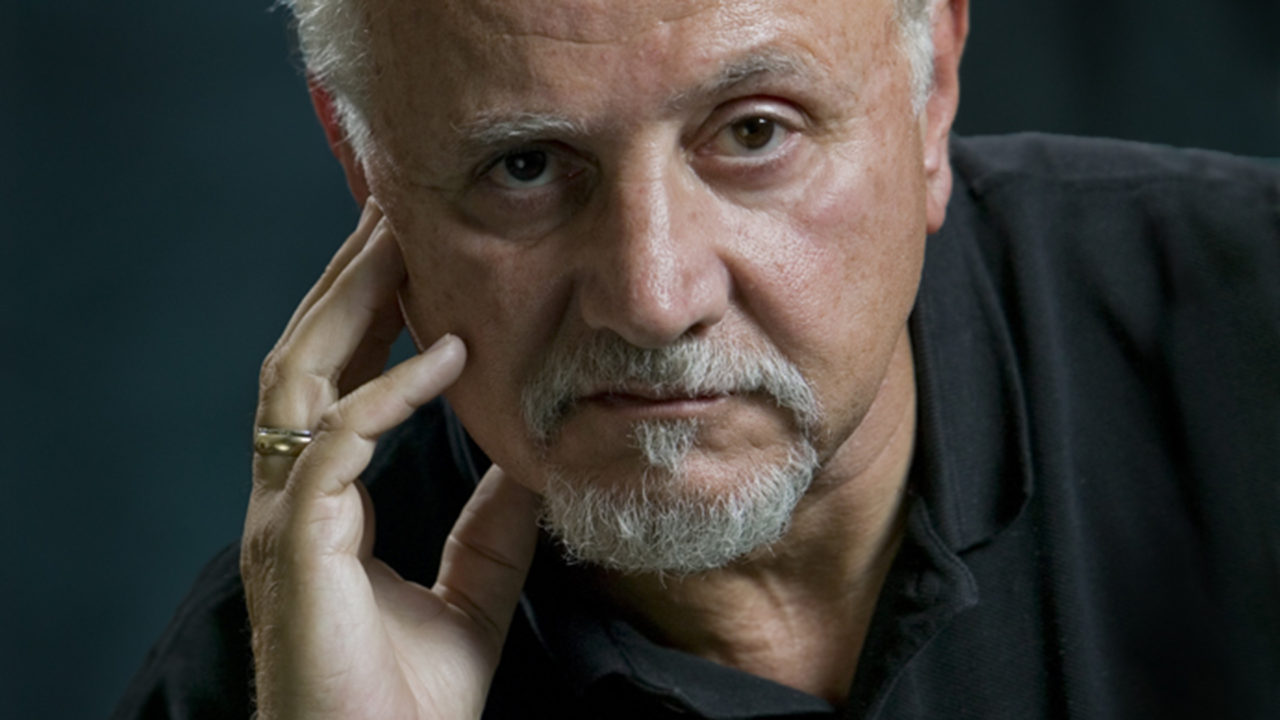 In New York City, between 1980 and 1981, seven gay writers gathered eight times in a small apartment to read from their work and share advice. Unbeknownst to them, they would become the founders of modern gay literature and go on to write some of the most important books of the post-Stonewall era.
Felice Picano is one of the three surviving members of The Violet Quill (along with Edmund White and Andrew Holleran). The group's most prolific member, Picano has authored more than 35 books in multiple genres, including such classics as The Lure, Like People in History and The New Joy of Gay Sex. Picano also co-founded two of first gay literary presses in the 1970s, and played an integral part of queer publications The Advocate, Out and Christopher Street.
Now 72, Picano still shows no signs of stopping. He appears in Montreal to speak about his work as part of Never Apart's Legend series on Tuesday, November 15.

When did you realize you wanted to be a writer?
I knew I wanted to be an artist from the age of six. I drew, sculpted and painted. I went to the City University of New York, Queens College, and my major was Art – both History and Applied. This was in 1960. Halfway through, I left that major and as my friends were in Literature I took that as a second major and did well. After college, I applied for art jobs and every time I did I was shunted into editorial positions. I'd begun writing short stories and poetry. By the time I was 27, and out of school seven years, everyone told me that I was a writer. So I said if that's true I'll write and publish a novel. And then I wrote one and got an agent immediately. Two years later, my second novel was published as my first. I was 31.
At the beginning, were you afraid to write about the gay experience? Were you concerned about the impact on your career?
I wrote about the gay experience from the beginning and sent gay-themed stories to The New Yorker and Atlantic Monthly, etc. from 1967 on. Foolhardy and oblivious, right? Of course no one would go near them. I also wrote gay poetry that found outlets in gay magazines and papers in the 1970s. As those expanded, so did my stories. My first three published books were mainstream bestsellers. My third was a book of gay poetry that sold over six thousand copies. I've been a commercial novelist, a literary writer, a gay writer, a sci-fi writer, and a sex book writer. Now I just write. Let others find the label.
In an interview with Paper Magazine last year, Larry Kramer lamented over the fact that gay lit is often ignored by the media. Is it harder for gay writers to get the audiences they deserve?

I've had two #1 bestselling novels in the UK. They've done well over here, but not that well (nor am I alone among gay writers in that regard). I've also received literary awards in the U.K., France and Germany, and two lifetime achievement awards from LGBT organizations in the U.S. But in mainstream literary America, I believe I am barred from the award process altogether. The American literary world is run by middle-aged straight men and women, 22-year-old women fresh out of college, and socially by divorced and single women volunteers looking for men. It's as homophobic as it was in 1979. Unlike Edmund White, I write for gays. If others like my books, fine. The gay media's no help either. Every five years they discover "the hot new gay novelist" – this year it's Garth Greenwell – and pretty much ignore everyone else. I wish Garth well, but it's a long haul being a good writer. I've seen many hot new novelists come and go. Hell, I've seen entire literary movements come and go. Remember Minimalism?
You've written many books and have been involved in the founding of two very important queer presses. How do you see the state of publishing now?
I applaud small gay presses like Lethe, Chelsea Station, Twisted Road, Sibling Rivalry and several others. In Canada you have several too. They're all doing great work, and the bigger ones like Bold Strokes Press are doing good work in genre fiction. But our writing is not even a genre like YA or cookbooks are at mainstream houses, as it used to be. Why? My generation drugged and partied and had sex like maniacs and yet still found downtime to read. Today's younger gays, less so.
Much of your writing is memoir. Has it been important for you to record the past?
I began writing memoirs at the age of 40 because my partner wanted to know more about my strange childhood. I write short memoirs of specific times and places because other people and some sites are compelling to me. One subject was all but handed to me: the creation of gay culture, for my book Art & Sex in Greenwich Village. I'm nothing special. I'm just the litmus paper they are reacting to, the photograph plate they're making an impression upon. I happen to have an extraordinary memory – I've been clinically tested. I've kept journals since 1968. But it's the people – and one cat – that are the stars in these memoirs, and since I've met so many great (or ghastly) ones, they're actually easy to write and lots of fun. Two recent volumes are titled True Stories and are literally about other people and some places in my life.
What projects have been keeping you busy?
While investigating the 1923 death of my uncle at the age of nine in a still unsolved Rhode Island murder for the piece "Vincenzo" in True Stories Too, I delved deeply into my family, and discovered an old master painter and sculptor, Giuseppe Picano, who lived from 1716 to 1801. He hung out with royalty in Naples and Spain, founded the family's fortune and was famous all over Europe. His work is in museums in the U.S. now, including masterpieces in the L.A. County Museum of Art and the Metropolitan Museum in New York. He was co-founder of an arts movement, the Italian Rococo, as I'm a co-founder of modern gay literature. His public life is on record, so I decided to write his private history. It's an 18th century picaresque and artistic memoir/novel. Also, I was also asked to write the third volume of True Stores (subtitled Books in My Life). It's about the books I have written and some of the classic authors I read yearly – Dickens, Balzac, Mann, Proust. I'm still writing my weird and out-of-it sci-fi stories, and they are now being published in mainstream anthologies, so… (Can world domination be far behind?)
Are you still in touch with the other surviving members of the Violet Quill?
I speak with Andrew Holleran almost every week. He was here in L.A. briefly. We had dinner together. I'm in contact with Edmund White less often, but he was here recently (9/29) and we got together. I'll see him in New York when I'm there later this month. The other members of the Violet Quill are dead. But we three still send each other work or read stuff to each other on the phone before it's published. They're both more up on the literary gossip than me and keep me up on it too. So in a way, the group still goes on.
À New York, entre 1980 et 1981, sept écrivains homosexuels se sont réunis à huit reprises dans un petit appartement, pour lire leurs oeuvres et échanger des conseils. À leur insu, ils allaient devenir les fondateurs de la littérature gaie moderne et écrire quelques-uns des ouvrages les plus importants de l'après-Stonewall.
Felice Picano est un des trois membres toujours en vie de The Violet Quill, avec Edmund White et Andrew Holleran. Membre le plus prolifique du groupe, Picano a écrit plus de 35 livres dans de multiples genres, y compris des classiques tels que The Lure, Like People in History etThe New Joy of Gay Sex. Picano a aussi cofondé deux des premières presses littéraires gaies durant les années 1970 et a été une partie intégrante des publications queer The Advocate, Out et Christopher Street.
Maintenant âgé de 72 ans, Picano ne semble toujours pas vouloir ralentir. Il est de passage à Montréal pour participer à la Legend series de Never Apart et s'entretenir sur ses oeuvres, ce mardi le 15 novembre.
Quand avez-vous réalisé que vous vouliez devenir auteur?
J'ai su que je souhaitais être artiste dès l'âge de six ans. Je dessinais, je sculptais, je peignais. Je suis allé à l'université de la ville de New York, à l'université du Queens et j'ai étudié en art, autant l'histoire de l'art que les arts appliqués. C'était en 1960. À mi-chemin, j'ai abandonné cette direction et puisque mes amis étaient en littérature, je m'y suis inscrit et ai bien réussi. Après le collège, j'ai postulé pour des emplois artistiques et chaque fois je me retrouvais réorienté vers des postes d'édition. J'avais commencé à écrire des nouvelles et de la poésie. À 27 ans, sept ans après les études, tout le monde m'a dit que j'étais écrivain. J'ai donc dit si c'est vrai, je vais écrire et publier un livre; je l'ai fait et ai immédiatement trouvé un agent. Deux ans plus tard, mon second roman a été publié comme étant mon premier. J'avais 31 ans.
Au commencement, aviez-vous peur d'écrire sur l'expérience gaie? Étiez-vous inquiet de l'impact que ça aurait sur votre carrière?
J'ai écrit à propos de l'expérience gaie dès le début et ai envoyé, dès 1967, des histoires à thématique homosexuelle au New Yorker et à l'Atlantic Monthly, etc. Imprudent et insouciant, non? Personne n'osait s'y risquer. J'ai aussi écrit de la poésie gaie qui a trouvé preneur dans des magazines et des journaux gais des années 1970. Mes histoires ont grandi avec ces derniers. Mes trois premiers livres publiés ont été des meilleurs vendeurs auprès du marché grand public. Mon troisième livre était un recueil de poésie gaie qui a été vendu à plus de six mille copies. J'ai été un romancier commercial, un écrivain littéraire, un auteur gai, un écrivain de science-fiction et un auteur de livres de sexualité. Maintenant, j'écris, point final. Aux autres de trouver le qualificatif.
Lors d'une entrevue avec Paper Magazine l'an dernier, Larry Kramer a déploré le fait que la littérature gaie est souvent ignorée par les médias. Est-il plus difficile pour les auteurs homosexuels d'obtenir le public qu'ils méritent?
J'ai eu deux romans #1 best-sellers au Royaume-Uni. Ils ont eu du succès ici, mais pas tant que ça (je ne suis pas non plus le seul à cet égard parmi les écrivains gais). J'ai aussi reçu des prix littéraires au Royaume-Uni, en France et en Allemagne, ainsi que deux prix d'organismes LGBT aux États-Unis pour l'ensemble de ma carrière. Mais pour ce qui est de l'Amérique littéraire traditionnelle, je pense que je suis complètement exclu du processus d'attribution de prix. Le monde littéraire américain est gouverné par des hommes et des femmes hétérosexuels d'âge mûr, des femmes de 22 ans fraîchement diplômées, et socialement par des volontaires féminines célibataires et divorcées à la recherche d'un homme. C'est aussi homophobe que cela l'était en 1979. Contrairement à Edmund White, j'écris pour les homosexuels. Si d'autres personnes aiment mes livres, d'accord. Les médias gais n'aident pas vraiment non plus. Chaque 5 ans, ils découvrent le nouvel écrivain gai chouchou– qui cette année se trouve à être Garth Greenwell – et ignorent tous les autres auteurs. Je souhaite à Garth du succès, mais être un bon écrivain demande beaucoup de temps. J'ai vu bien des nouveaux chouchous littéraires aller et venir. Merde, j'ai vu des mouvements littéraires entiers aller et venir. Vous vous rappelez le minimalisme?
Vous avez écrit un grand nombre de livres et avez joué un rôle dans la création de deux presses queer très importantes, Comment voyez-vous l'état actuel de l'édition ?
Je salue les petites presses gaies comme Lethe, Chelsea Station, Twisted Road, Sibling Rivalry, pour ne nommer que celles-là. Vous en avez aussi plusieurs au Canada. Ils font tous du bon travail, et les plus grandes comme Bold Strokes Press se démarquent dans le genre de la fiction. Mais nos ouvrages ne sont même pas un genre comme les romans jeunesse ou les livres de cuisine le sont pour les grandes maisons d'édition, comme c'était le cas avant. Pourquoi? Les membres de ma génération se droguaient, faisaient la fête, baisaient comme des fous et trouvaient quand même le temps de lire. Les jeunes homosexuels de nos jours, moins.
Vous avez écrit beaucoup de mémoires. Est-ce que ça a été important pour vous de témoigner du passé?
J'ai commencé à écrire des mémoires à l'âge de 40 ans parce que mon partenaire souhaitait en savoir plus à propos de mon enfance étrange. J'écris de courts mémoires de périodes et de lieux précis, car les autres et certains sites me fascinent. Un sujet m'est pratiquement tombé entre les mains, la création de la culture gaie, pour mon livre Art & Sex in Greenwich Village. Je n'ai rien de spécial, je suis simplement le papier tournesol auquel ils réagissent, la planche photographique sur laquelle ils laissent une impression. Il s'avère que j'ai une mémoire extraordinaire, j'ai été testé en clinique. Je tiens des journaux depuis 1968. Mais ce sont le gens, et un chat, qui sont les vedettes de ces mémoires et puisque j'en ai tellement rencontré de sensationnels (ou d'horribles), ils sont faciles et très amusants à écrire. Deux volumes récents sont intitulés True Stories et traitent littéralement d'autres personnes et certains lieux de ma vie.
Quels nouveaux projets vous gardent occupé?
En enquêtant sur la mort en 1923 de mon oncle âgé de 9 ans au cours d'un meurtre toujours non résolu au Rhode Island pour l'ouvrage "Vincenzo" de True Stories Too, j'ai fais des recherches en profondeur sur ma famille et ai découvert un vieux maître de la peinture et de la sculpture nommé Giuseppe Picano, qui a vécu de 1716 à 1801. Il fréquentait la royauté à Naples et en Espagne, était célèbre à travers toute l'Europe et il est la source de la fortune familiale. Ses oeuvres sont maintenant exposées dans des musées américains; on trouve ses chefs-d'oeuvre au musée d'art du comté de Los Angeles et au Metropolitan Museum à New York. Il était le cofondateur d'un mouvement artistique, soit le rococo italien, tout comme je suis le cofondateur de la littérature gaie moderne. Sa vie publique est connue, j'ai donc décidé d'écrire sur sa vie privée. C'est un mémoire/roman picaresque et artistique au 18e siècle. On m'a aussi demandé d'écrire le troisième volume de True Stories (sous-titré Books in My Life). Ça parle de livres que j'ai écrit et quelques-uns des auteurs classiques que je lis chaque année, Dickens, Balzac, Mann, Proust. Je continue à écrire mes histoires de science fiction étranges et déjantées, qui sont maintenant publiées en anthologies grand public, alors…(La domination du monde ne peut être loin!)
Gardez-vous toujours contact avec les membres toujours en vie de The Violet Quill?
Je parle à Andrew Holleran presque chaque semaine. Il était de passage ici à Los Angeles. Nous avons dîné ensemble. Je suis en contact avec Edmund White moins souvent, mais il était également de passage récemment et nous nous sommes vus le 29 septembre. Je le verrai aussi lorsque je serai à New York ce mois-ci. Les autres membres de The Violet Quill sont décédés. Andrew, Edmund et moi nous nous envoyons toujours des écrits ou nous nous en faisons la lecture au téléphone avant qu'ils ne soient publiés. Ils sont plus à jour sur les potins littéraires et me tiennent au courant. Donc, d'une certaine manière, le groupe continue encore.