James Goddard: Resounding Echoes Return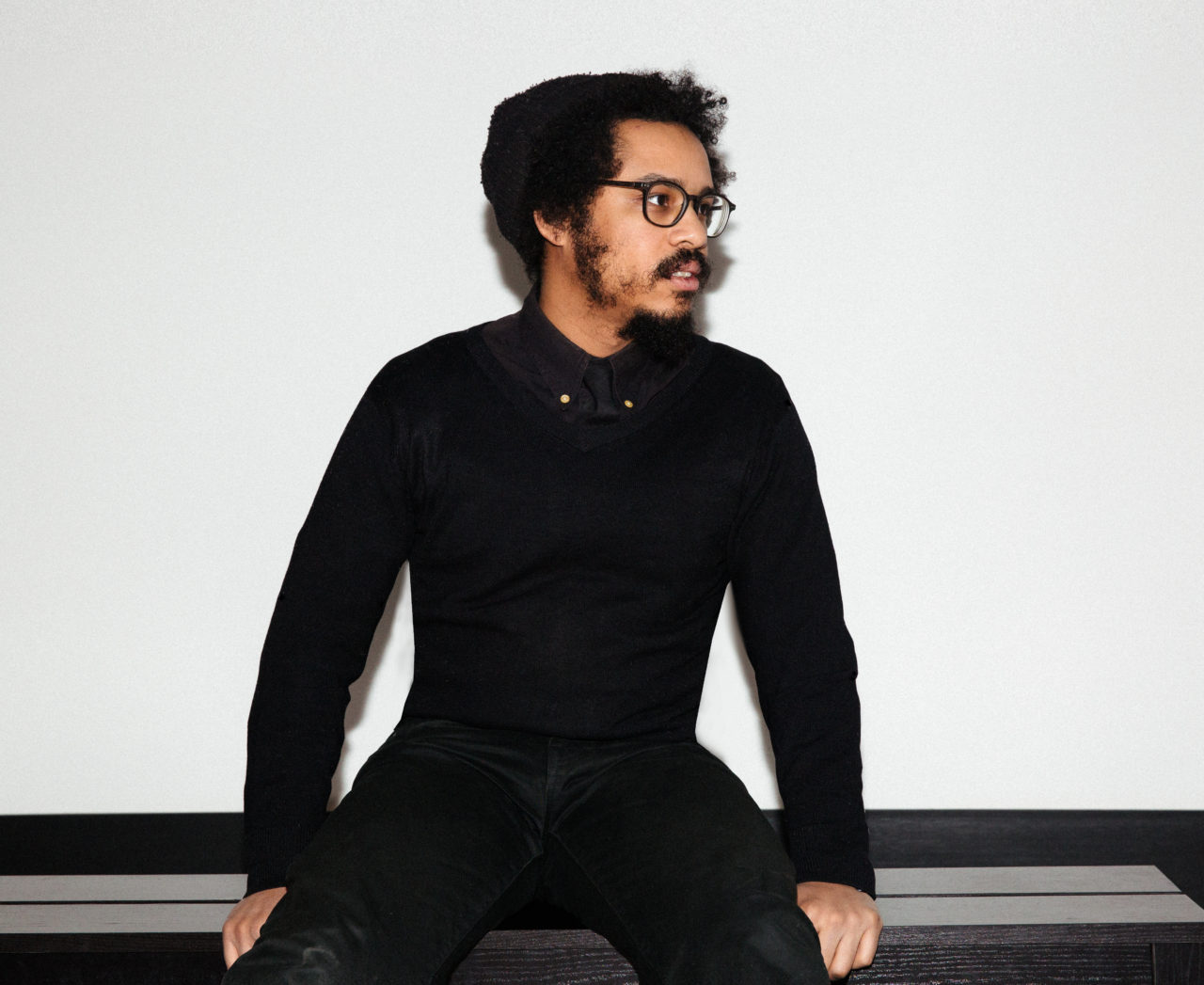 In the autumn of 2016, Jann Tomaro brought her monthly noise meditation series 'Practice' to the Never Apart environment. Sound will return to reverberate throughout the space, as Tomaro and her guest practitioners guide participants to journey through this special experience once again. "I'm very excited for this next season of meditations. There will be a new artist each session, which means a lot of new noise!" says Tomaro. "Listeners should expect all new sets, and more experiments. Some of it will be easier listening and more conducive to calm meditation, some may be more challenging and conducive to awareness and change, but there will definitely be warnings if this is the case." Each noise session features two sets of 25 minutes, guided by a sound artist informed by their own knowledge of the principles of transformative noise, designing soundscapes intended to alter states of consciousness.
'Practice', beginning February 11th, continues to explore the transcendental properties of sound. Using noise to guide group meditations, 'Practice' explores the experiential application of psychoacoustic theories such as cymatics, music therapy, sound healing, brain entrainment, and binaural-beat perception. Sound frequencies are known to impact physical phenomena to the point of being able to transform the molecular structure of matter, as natural vibrations of the body are affected by the frequencies of sound. The physicality of noise has the potential to influence our bodies and our minds. Sound can also alter our cognitive and emotional states, as well as able to bend our sense of reality.
First of the new series, beginning February 11, has experimental saxophonist and musician James Goddard (Skin Tone) leading the way. "Although there are many esoteric words and philosophies used to approach 'the practice', in essence it's using sound to help one towards an end, in this case a certain kind of interior self, "explains Goddard. "I was given this piece of advice once when I first started meditating. Think of your thoughts like fish swimming through your head, and use your core (abdomen area) to push them along. That is perhaps too cryptic to be useful, but I think a majority of people are likely already familiar with sound meditation. It's quite common for people to use certain music for aiding with focus at work or curating playlists to exercise to. These are examples of pretty ordinary ways of using music or sound to achieve a particular end." 
Montreal-based Goddard plays in a handful of different music projects, putting on concerts and art events throughout the city. "Often when I perform I supplement the saxophone with other sounds, in the tradition of folks like Charles Gayle and Eddie 'Cleanhead' Vinson. I started adding stamping and shouts to my playing, that led to electronics. In playing with electronics I became really interested in the possibilities related to suspending notes and filtering them differently, essentially a roundabout way of synthesis. I started creating exceptionally static little pieces that I could sit and listen to for ages, repeatedly. Certain frequencies were more engrossing than others. Of course there are all sorts of different musical traditions that rely on drones, like the tanpura in Indian classical music, as well as the bagpipes in Gaelic music. In recent times there is Pauline Oliveros with Deep Listening, also Lindsay Dobbin from Halifax is a cool Canadian practitioner."
Goddard hopes that participants will find the experience and sounds interesting. He also feels indebtedness to the loft jazz and spiritual jazz traditions, stating there is often a kind of disconnect between "what people hear in what you make, and the things that you thought you were trying to do. I'm planning on using guitar amps to create a 4-channel installation, surround sound, one tone coming from each corner", reveals Goddard. "The tones will probably be pretty close together but just far enough apart that the distance is audible, especially where they meet. If all goes as planned the friction between the tones will be creating new tones. That is the sound part. I'm wary of being prescriptive about other people's experiences with meditation. It's personal, some people like to reflect on things, others to calm their mind." Frequencies have been known to alter mental states, inducing a connected sense of spirituality, which can encourage various experiential states such as divinity, balance, and focus. Additional research on brainwave entrainment theory has also revealed brain waves corresponding with our mental states can be influenced by rhythms, pulsations, as well as specific frequencies.
Invited by Tomaro, it will be Goddard's first time in the NVA location participating as a welcome addition to the new round of sound. "I have been to the space for a couple openings, and it's enchanting. I've even 'played' in the space before in a certain kind of way, because I had the privilege of performing and contributing some of my music to Laura Acosta's amazing audio/visual piece 'Word of the Pig'." Coming up next for Goddard is an event he is putting on at Le Ritz PDB, February 17th, called Black Future, which will consist of three sets of artists combining the mediums of dance, projections, and of course, music.
James Goddard: Le retour de Resounding Echoes
À l'automne 2016, Jann Tomaro a apporté sa série mensuelle de méditation sonore Practice à Never Apart. Des sons reviendront se répercuter à travers l'espace NA, tandis que Tomaro et ses praticiens invités guideront à nouveau les participants à travers cette expérience hors du commun. « Je suis vraiment excitée pour cette nouvelle saison de méditations. Un nouvel artiste sera présent à chaque séance, donc beaucoup de nouveaux bruits au rendez-vous! » dit Tomaro. « Les participants peuvent s'attendre à de toutes nouvelles compositions et de toutes nouvelles expériences. Certains moments seront plus faciles d'écoute et plus propices à une méditation calme, alors que d'autres seront peut-être plus exigeants et favorables à la sensibilisation et au changement – des avertissements seront émis si tel est le cas. » Chaque séance sonore comprend deux programmes de 25 minutes, dirigés par un artiste sonore inspiré par ses connaissances des principes du bruit transformateur créant des environnement sonores destinés à altérer les états de conscience.
Practice, qui débute le 11 février, continue d'explorer les propriétés transcendantales du son. En utilisant le bruit pour guider des méditations de groupe, Practice explore l'application expérimentale de théories psychoacoustiques telles que la chromatique, la musicothérapie, la guérison par le son, l'entraînement cérébral et la perception de rythmes binauraux. Les fréquences sonores sont reconnues pour avoir un impact sur les phénomènes physiques au point de pouvoir transformer la structure moléculaire de la matière, les vibrations naturelles du corps étant affectées par les fréquences sonores. La physicalité du bruit a le potentiel d'influencer nos corps et nos esprits. Les sons peuvent également altérer nos états cognitifs et affectifs, ainsi que notre sens de la réalité.
Le saxophoniste et musicien expérimental James Goddard (Skin Tone) ouvre la voie pour la première partie de la nouvelle série, qui débute le 11 février. « Bien qu'il y ait de nombreux mots et philosophies ésotériques utilisés pour approcher la pratique, c'est à la base l'utilisation du son pour aider les gens vers un cheminement défini, soit ici une sorte de soi intérieur, » explique Goddard. « On m'a donné le conseil suivant lorsque j'ai commencé à faire de la méditation: imaginez que vos pensées sont comme des poissons nageant dans votre tête et utilisez vos muscles abdominaux pour les aider à avancer. C'est peut-être trop cryptique pour être utile, mais je crois qu'une majorité de gens ont probablement déjà pris conscience de la méditation sonore. Il est très courant pour des personnes de se servir d'une certaine musique pour les aider à se concentrer au travail ou de créer des listes de lecture à écouter pendant qu'elles font de l'exercice. Voilà des exemples de manières assez simples d'utiliser de la musique ou des sons pour atteindre un résultat précis. » 
Basé à Montréal, Goddard joue dans quelques projets musicaux différents, organisant des concerts et des événements d'art à travers la ville. « Il m'arrive souvent de suppléer le saxophone avec d'autres sons lorsque je me produis, dans la tradition d'artistes tels que Charles Gayle et Eddie « Cleanhead » Vinson. J'ai commencé à ajouter des tapements de pied et des cris à ma musique, ce qui m'a mené à l'électronique. En jouant avec l'électronique, je me suis vraiment intéressé aux possibilités de détacher des notes et de les assembler d'une façon différente, pour ainsi dire une manière détournée de synthèse. J'ai commencé à créer des petits morceaux hautement statiques que je pouvais écouter sans cesse à répétition. Certaines fréquences étaient plus envoûtantes que d'autres Il y a évidemment toutes sortes de différentes traditions musicales qui s'appuient sur des bourdonnements, comme le tanpura dans la musique indienne classique ou les cornemuses dans la musique gaélique. Plus récemment, on trouve Pauline Oliveros avec Deep Listening, de même que Lindsay Dobbin qui vient de Halifax et est une praticienne canadienne cool. »
Goddard espère que les participants trouveront l'expérience et les sons intéressants. Il a le sentiment d'être débiteur envers les traditions de loft jazz et de spiritual jazz et remarque qu'il y a souvent une espèce de décalage entre ce que les gens entendent dans ce qu'on a créé et les choses qu'on croyait essayer faire. « Je compte utiliser des amplis de guitare pour créer une installation 4-channel, avec son surround et une tonalité venant de chaque coin, » révèle Goddard. « Les tonalités seront probablement assez près l'une de l'autre, mais juste assez éloignées pour que la distance soit audible, surtout là où elles se rejoignent. Si tout va comme prévu, la friction entre les tonalités créera des tonalités nouvelles. Voilà la portion sonore. J'hésite à être prescriptif face aux expériences de méditation d'autres personnes. C'est personnel, certains aiment réfléchir, alors que d'autres préfèrent calmer leur esprit. » Les fréquences sont reconnues pour altérer les états mentaux, provoquant une sensation connectée de spiritualité qui peut encourager divers états expérimentaux comme la divinité, l'équilibre et l'attention. Des recherches supplémentaires sur la théorie de synchronisation des ondes cérébrales ont également révélé que des ondes cérébrales correspondant à nos états mentaux peuvent être influencées par des rythmes, des pulsations et des fréquences spécifiques.
Invité par Tomaro, cette séance marque la première participation de Goddard à la nouvelle ronde de son dans l'espace NVA. « Je suis déjà venu dans les locaux pour quelques lancements et c'est merveilleux. J'y ai même déjà joué, d'une certaine façon, parce que j'ai eu le privilège de contribuer, avec quelques-uns de mes morceaux, à Word of the Pig, l'incroyable pièce audiovisuelle de Laura Acosta." Goddard organise également un événement au bar Le Ritz PDB ce 7 février intitulé Black Future, qui consistera en trois ensembles d'artistes qui réunissent les médiums de la danse, des projections, et bien sûr de la musique.