Mark Pariselli: Interview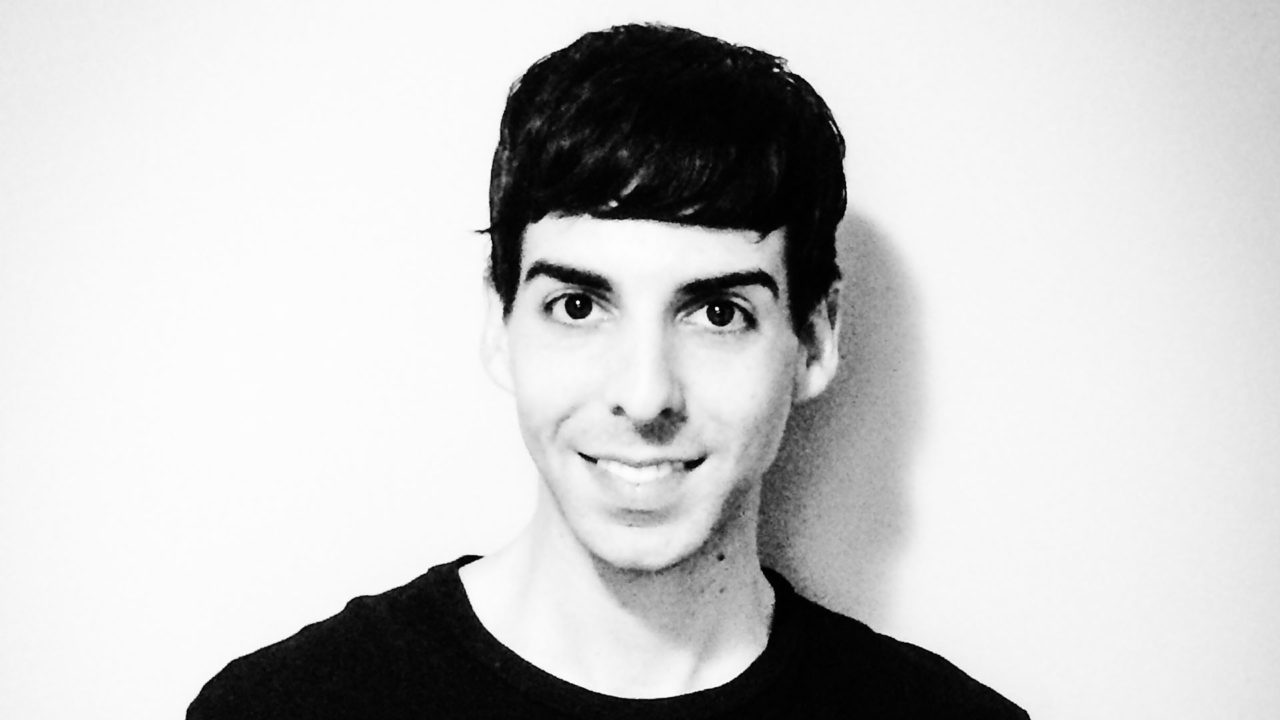 Horror films and Halloween go hand in boney hand, with a long tradition of camp classics loved by many such as "Nightmare On Elm Street", "Night Of The Living Dead", and "Friday The 13th", inspiring a slew of copycats and sequels. Far from being just for kids, the holiday from hell is looked forward to by teens and adults alike all over the world. As a child, Toronto filmmaker Mark Pariselli was thoroughly obsessed with the genre growing up, inspiring a compulsion to make and create movies himself. With a retrospective of his major works of short films from 2009-2015, as part of the LGBT Film Series screening at Never Apart October 28, it's a perfect pairing just in time for this hauntingly spooky celebration.
Pariselli was always interested in reading, writing and photography, allowing him to escape into different worlds. Once he entered high school however, he soon realized filmmaking combined all the art forms he loved, and set his sights on writing and directing films. "I first saw Harmony Korine's 'Gummo' (1997) and it blew my mind, turned my stomach, broke my heart, and shot adrenaline through my veins. It opened my eyes to what cinema could be, and I was galvanized."
Pariselli was hyper aware early on that most films were rated R to kids his own age. Barricaded and barred to persons under eighteen, the Horror section at the local video store seemed dangerous to a precocious child with an overactive imagination. "Sneaking in, I would gaze up at the garish and gruesome cover artwork with awe. Thanks to liberal parents that rented on my behalf, I watched and fell in love with the style and audaciousness of films from the forbidden section, identifying with classic characters like 'Carrie'."
But as he grew up and began to recognize his homosexuality, he came to resent the homophobic subtext and blatant homophobia prevalent in the genre. "My enjoyment of films from the forbidden section became increasingly problematic as I questioned the absence of queer characters and the contempt and fear of otherness/queerness coursing through most of Horror cinema. I say most, because there are queer fear gems that I hold dear to my dark heart."
Conversely, his films foreground queer characters and slyly subvert the conventions, cliches and codes of Horror cinema in order to rework and defy homophobic patterns and expectations of the genre. "Deconstructing genre definitions and delimitations with my work has always been of interest to me and there is so much to be (under)mined in Horror cinema."
Having been friends with NVA's Director Michael Venus for years and a great fan of his work, Pariselli jumped at the opportunity when offered the chance to present his films in the NVA Cinema space. "NVA seems like a really exciting hotbed of creativity and art, and I'm really looking forward to exhibiting my films. I also haven't been to Montreal in years and look forward to reconnecting with the city. I hope audiences will be provoked, moved, entertained and turned on by my films."
Currently developing his first feature film, a dark relationship drama with Horror elements, Pariselli's evolution from the days of curious kid into a fully fledged creator making the stories that first sparked his young imagination, is bound to inspire other young genre enthusiasts, as well as kids at heart, in the years to come.
Les films d'horreur et l'Halloween vont de pair, avec une longue tradition de classiques comme « Les griffes de la nuit », « La Nuit des morts-vivants » et « Vendredi treize », aimés par tant de gens et qui ont inspiré une foule de copies et de suites. Loin d'être réservée aux enfants, cette soirée infernale est attendue avec impatience par des adolescents et même des adultes de partout à travers le monde. Lorsqu'il était enfant, le cinéaste Mark Pariselli était complètement obsédé par ce style de films et a provoqué en lui le désir de faire des films. Avec une rétrospective de ses courts-métrages datant de 2009 à 2015, dans le cours des projections pour la série de films LGBT à Never Apart le 28 octobre, c'est le partenariat idéal qui tombe juste à point pour nous donner la frousse.
Pariselli a toujours eu de l'intérêt pour la lecture, l'écriture et la photographie, y trouvant une échappatoire vers d'autres univers. Après son entrée à l'école secondaire, il a rapidement réalisé que le cinéma reliait toutes les formes d'arts qu'il adorait et a jeté son dévolu sur l'écriture de scénario et la réalisation de films. « J'ai vu Gummo (1997) d'Harmony Korine et ça m'a abasourdi, m'a retourné l'estomac, m'a brisé le coeur, m'a injecté une poussée d'adrénaline… Bref, ça m'a ouvert les yeux face à ce que le cinéma pouvait être et j'ai été galvanisé. »
Très tôt, Pariselli s'est rendu à l'évidence que la plupart de ces films étaient interdits aux enfants de son âge. Barricadée au moins de 18 ans, la section d'horreur au club vidéo local semblait dangereuse pour un gamin précoce à l'imagination hyperactive. « Après m'y être faufilé, je regardais avec admiration les images criardes et morbides des pochettes. Grâce à des parents libéraux qui les louaient pour moi, j'ai pu visionner des films de la section interdite et je suis tombé en amour avec leur style et leur audace, m'identifiant à des personnages classiques comme Carrie. »
Mais alors qu'il grandit et commence à reconnaître son homosexualité, il en vient à en vouloir à l'homophobie flagrante et les sous-entendus homophobes présents dans le genre. « Mon plaisir à regarder des films de la section interdite est devenu de plus en plus problématique alors que je questionnais l'absence de personnages queer et le mépris et la peur de l'altérité répandus dans la plupart des films d'horreur. Je dis la plupart, parce qu'il y a des bijoux d'horreur queer qui me sont chers. »
En revanche, ses films mettent de l'avant des personnages queer et renversent les conventions, les clichés et les règles du cinéma d'horreur de manière à retravailler et défier les schémas et les attentes homophobes du genre. « Déconstruire les définitions et les délimitations du genre grâce à mon travail m'a toujours intéressé et il y a tant à faire dans le cinéma d'horreur. »
Ami avec Michael Venus, directeur exécutif de NVA, depuis des années en plus d'être un de ses grand fans, Pariselli a sauté sur l'occasion après s'être fait offrir la chance de présenter ses films à l'espace cinéma NVA. « NVA semble être un haut-lieu très excitant de créativité et d'art, et j'ai vraiment hâte d'y présenter mes films. De plus, ça fait des années que je n'ai pas été à Montréal, et j'ai hâte de renouer avec la ville. J'espère que le public sera choqué, ému, diverti et excité par mes films. »
Pariselli travaille actuellement à la production de son premier long-métrage, un drame relationnel sombre avec des éléments d'horreur. L'évolution du réalisateur, d'enfant curieux à créateur à part entière produisant le genre d'histoires qui ont frappé sa jeune imagination, est assurée d'inspirer d'autres jeunes amateurs du genre, tout comme les jeunes de coeur, pour des années à venir.