NVA Q&A: Many Ameri [RBMA]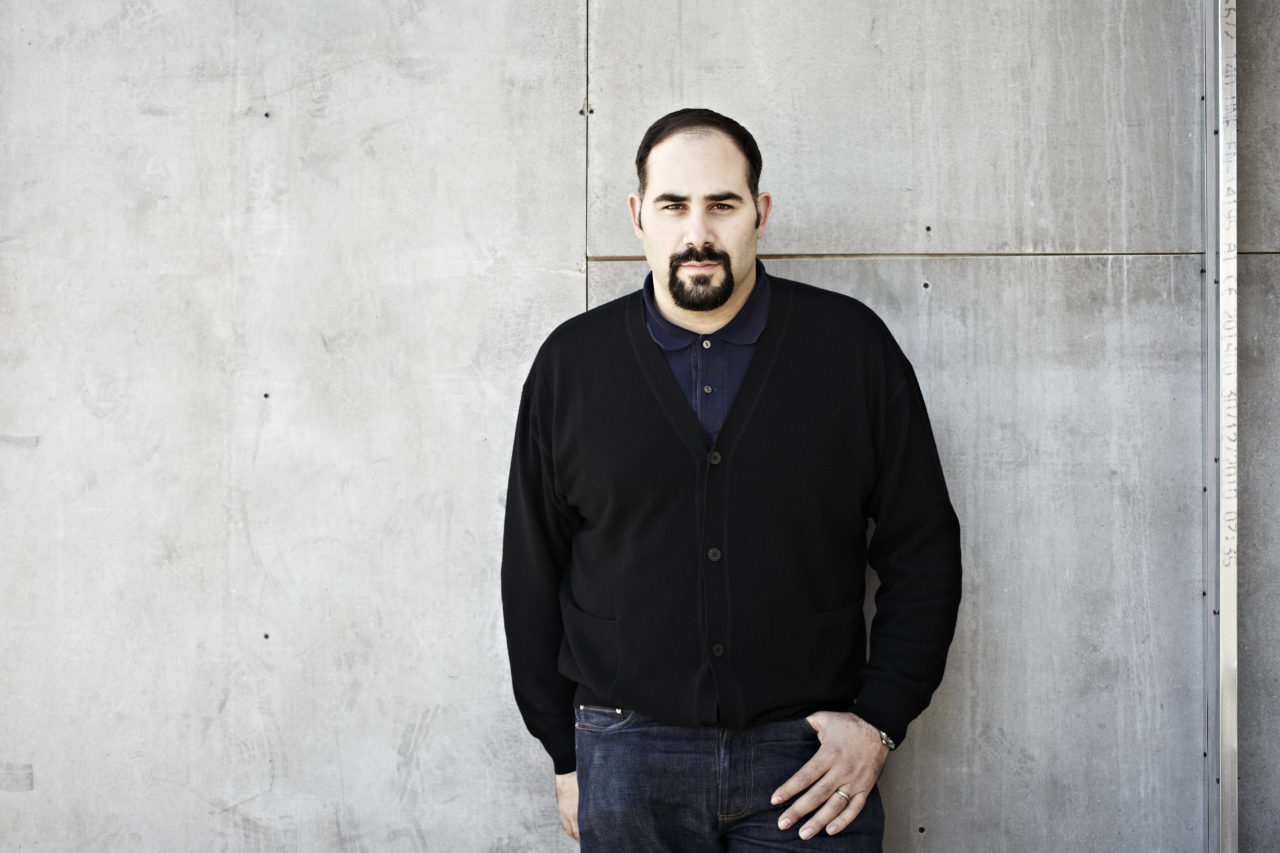 For it's eighteenth edition, Red Bull Music Academy is making its way to Montreal for a month's worth of parties, lectures, art shows, and studio time for participants from thirty-eight countries around the globe.
Founded in 1998, the nomadic institution, which has seen its way through Tokyo, Barcelona, London and more, is headquartering itself out of Old Port's Centre Phi during its tenure here from late-September to the end of October. We jumped on the phone with co-founder Many Ameri to discuss the city selection process, and what he hopes to achieve with this year's edition of the Academy.
How does a city go about being selected ?
Well there's a couple of components in the city selection process: when trying to pick a place, we want to find an environment where we can continue to do the good things which are already happening in that city, and the local crew must do things in music and culture in the years to come so that the Academy becomes something and not just a UFO that lands and then disappears. In the same way that the locals see potential and are committed to growing that, we need to see that a city is able to facilitate some sort of desired effect from us. We're looking for cities that have diverse cultures and musical backgrounds, like the people we like to get involved with. Montreal has an educated and interested crowd with decades worth of club culture behind them. So to be in a place where there are a lot of scenes that coexist which will allow the artists that are coming from thirty-eight countries this year to connect to a city which is interesting to explore in order to feel the world around them, is something that we look for. In order to expand the artists' musical vocabulary, they have to connect with the people in the local community so that connections can grow from this experience when they go back to their home countries.
What is the goal of this year's Academy and how is it perhaps any different to previous years ?
It has a lot to do with timing: it is sometimes more interesting to come to an expanding city than it is to go somewhere that is at its very peak. There is diversity in the scene in Montreal and there is a certain interest in finding out more about that. The approach of the Academy is not to book a bunch of headliners and sell out shows. It's got a diverse program that feels like a film festival— if we can match an interesting program with a city that can process that then we have something that we can build upon.
How did you approach the programming to this year's Academy ?
Creating an environment where things that are somewhat fragile which can break at any moment but can allow for special things to happen as well— there's an energy about that which we're looking for when we're programming. Having a place like Montreal that's out there with such great creativity which has presented music through visuals and photographs and such a multidisciplinary approach in contexualizing one's image this way, it's interesting to come to a place that has been celebrating this approach for such a long time.
It's been on our radar for a while as we know quite a few people in this city and the fact that we are dealing with a North American city with such European sensibilities when it comes to culture— it's very much in line with our DNA and is what makes things so much more interesting. There are people here who are looking for that kind of stuff— it's not about big names or impressing people by the amount of heads you put through the door, it's about seeking out substance, and if there is, then people are willing to engage with it. So cities that have that kind of ambition and are looking for that kind of thing are more receptive to what we can do.
What do you think the most important thing you need to foster here is ?
At the very core of what we're doing is propagating the idea of collaborating with others. The whole experiment of putting people who have never met each other before in an environment that can somehow confuse or even overwhelm them with the stimuli that they are going to get from the studio sessions, lectures and so on— the idea of something that puts them in a place where they can move out of their normal modus operandi.
No matter who I've met here in our initial meetings, they met us and presented what they wanted to do with us, then they presented the people they wanted to collaborate with, and it was people we had already met with maybe that day or very recently. So there is this whole thing here where people are really interested in bringing others along for the ride and finding ways to collaborate with each other. That whole mentality is very much in line with our approach. A culture of collaboration.
Does what Montreal offers change the way you scale the ambition of the Academy ?
I don't know if it changes the ambition— you have to always challenge people, but the whole idea of working with others is a pattern and it seems like a very natural thing in Montreal for people to do.
We have 120 people working on the Academy, 30-40 of them are people that come from around the globe that are part of our team, and the rest are found locally: everything we do from the art curators, to the filmmakers, graphic designers, photographers, editorial staff— is all sourced locally. And one of the things I think we can leave behind with the Academy beyond the physical space is acting as an outsider mixing people up and combining them in random ways that we think is interesting for our project and that will challenge those people in their collaborations with one another. Everybody's used to collaborating in Montreal, so what the people in the Academy do is provide a different influence in celebrating all of the individuals they wanted to know or get to work with in that city as well, so that when the Academy leaves, there's this feeling of "oh wow we did this" from the locals.
The real opportunity you have as a foreigner in a city is being able to put people together that otherwise might not have collaborated before— and that's interesting and challenging. That is then channeled into something which fundamentally the host city takes ownership of, and it's up to the locals who then don't need us anymore. So if we build up a trust with that kind of idea and approach, and artists from those cities then come back to us with ideas born of our time there, then we know we've achieved something. So one of our aims and one of the things that hopefully we've done for cities we've left before is to get people to act together who have met through this project somehow and create something.
What is the legacy that RBMA wants to leave in Montreal ?
The success of what the Academy has is— and of course it's a workshop and we want people to have a great time— but the real success is what happens afterwards. In the city and for the people who have come to the city and connected with people locally. That's what we measure when we look at an Academy and are like, "the people I met in Japan are doing projects that came from the Academy", and so if you are able to bring something to a place that is already very rich in culture that you at least provide the stimulus for it to grow other things out of— that's what's satisfying with a project like this.   
Hopefully what the Academy does is also open doors to conversations that can be had with city councils who control permitting and so on and with whom usually conversations can be difficult to be had. But at least we can help facilitate those from happening which otherwise maybe wouldn't. We come in and say, "we do this in cities around the globe" and then they see that it's a global institution which then helps raise the awareness of what's taking place in their very own city and why what is happening there is important.
And then what happens after the Academy is you have a core of 200 people who are the "who's who" of music people and are aware of everything that's happening around the globe and suddenly they all have Montreal on their mind— and something comes of it. We've seen this happen before, and while you can't measure it or say what exactly the value of it is, what happens is when you have the right people at the right time in the right host city, it creates an experience that is invaluable for both those who have participated and the city itself. I'm interested to see what happens in setting the off this spark in Montreal.
The Red Bull Music Academy takes place from September 24th – October 28th in venues across the city, including our very own collaboration with RBMA for this year's Equinox event.