I'm Not Sure What You Mean? Tu m'perds, là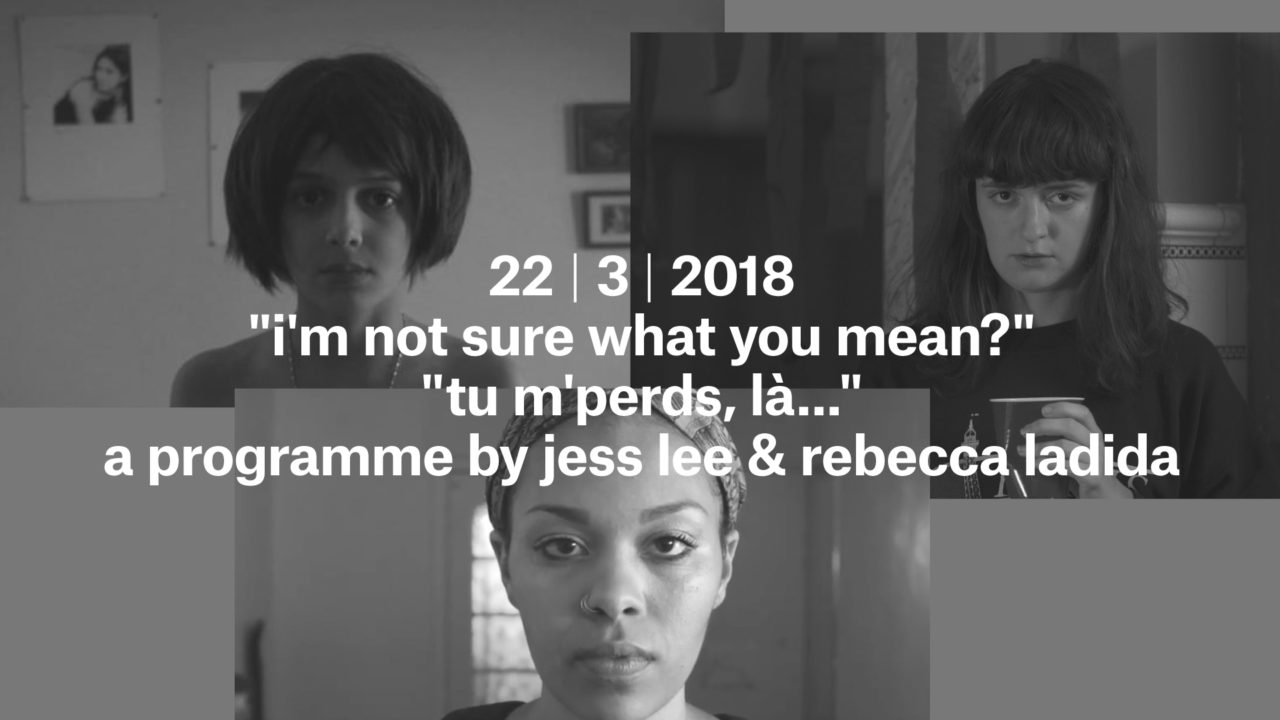 A short film and video program about queer ambiguities, awkward intimacies and youthful initiations; the feeling of being lost in translation and the necessity to make new languages, with all of the hesitations, uncertainties and ellipses this entails.
A short film and video program by Jess Lee & Rebecca Ladida
doors 6pm
screening 7pm
followed by Q&A
Part I
When the Kid Was a Kid (2011)
Anahita Ghazvinizadeh,
Iran, 16:55
(Persian with English subtitles)
2 Snakes (2014)
Kristin Li, Krizzly Man
Canada, 9:30
(English subtitles)
My mother and her sister always argued in arabic, i never understood what was said (2016)
Rami George
USA, 5:04
(English with English subtitles)
Part 2
Sweet Affliction (2017)
Jess Lee, Canada, 7:28
(English with french subtitles)
Playing Games (2016)
Hannah Welever, USA, 5:35
(English)
Lucid Noon, Sunset Blush (2015)
Alli Logout, USA, 21:58
(English)
*Thank you to the Groupe d'intervention Vidéo as well as all the video artists and directors.
About the LGBT Film Series
A series of on-site events geared towards LGBT people to promote a positive lifestyle and a safe environment with unique programming and educational screenings to broaden and elevate minds while also building community.