Jonny Appleseed (Violet Hour Book Club)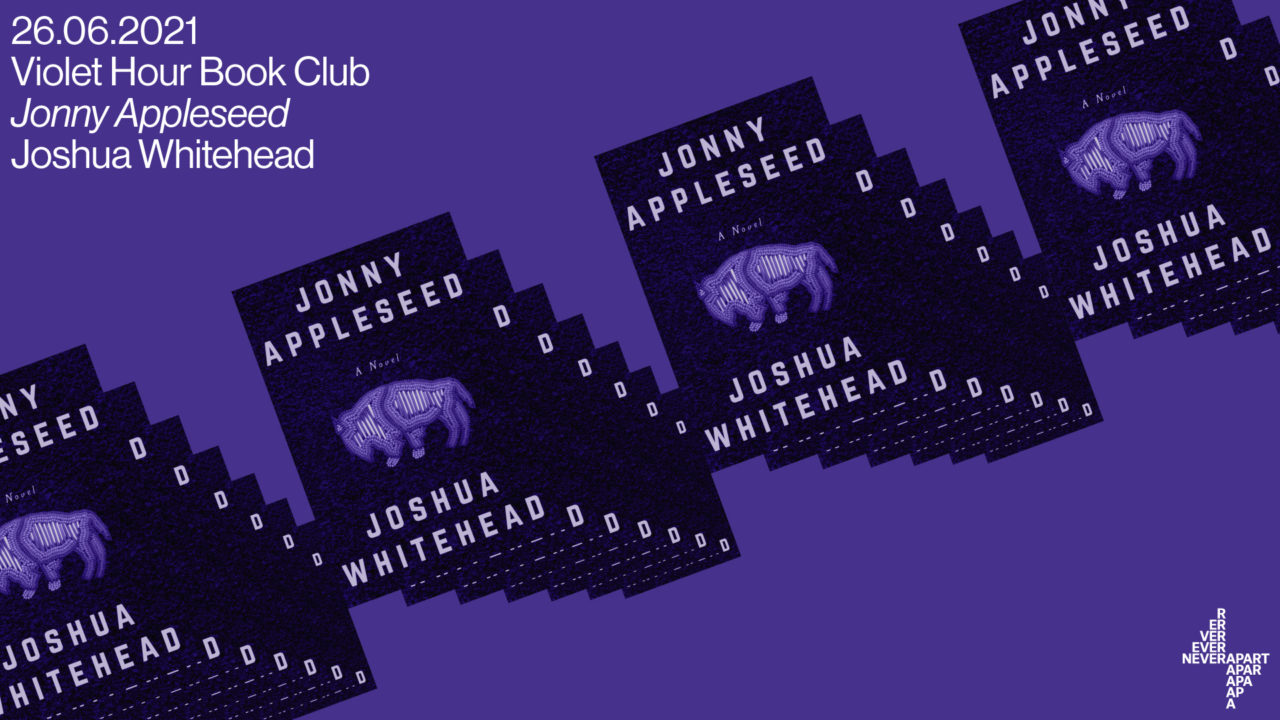 Join us for the next meeting of the Violet Hour Book Club, a reading group devoted to modern and classic works of LGBTQ literature.
The book we will be discussing is Jonny Appleseed (2018) by Joshua Whitehead (Canada Reads winner 2021).
ABOUT THE BOOK ///
Off the reserve and trying to find ways to live and love in the big city, Jonny becomes a cybersex worker who fetishizes himself in order to make a living. Self-ordained as an NDN glitter princess, Jonny has one week before he must return to the "rez"–and his former life–to attend the funeral of his stepfather. The seven days that follow are like a fevered dream: stories of love, trauma, sex, kinship, ambition, and the heartbreaking recollection of his beloved kokum (grandmother). Jonny's life is a series of breakages, appendages, and linkages–and as he goes through the motions of preparing to return home, he learns how to put together the pieces of his life.
Jonny Appleseed is a unique, shattering vision of First Nations life, full of grit, glitter, and dreams.
Hosted by Christopher DiRaddo