Real Life (Violet Hour Book Club)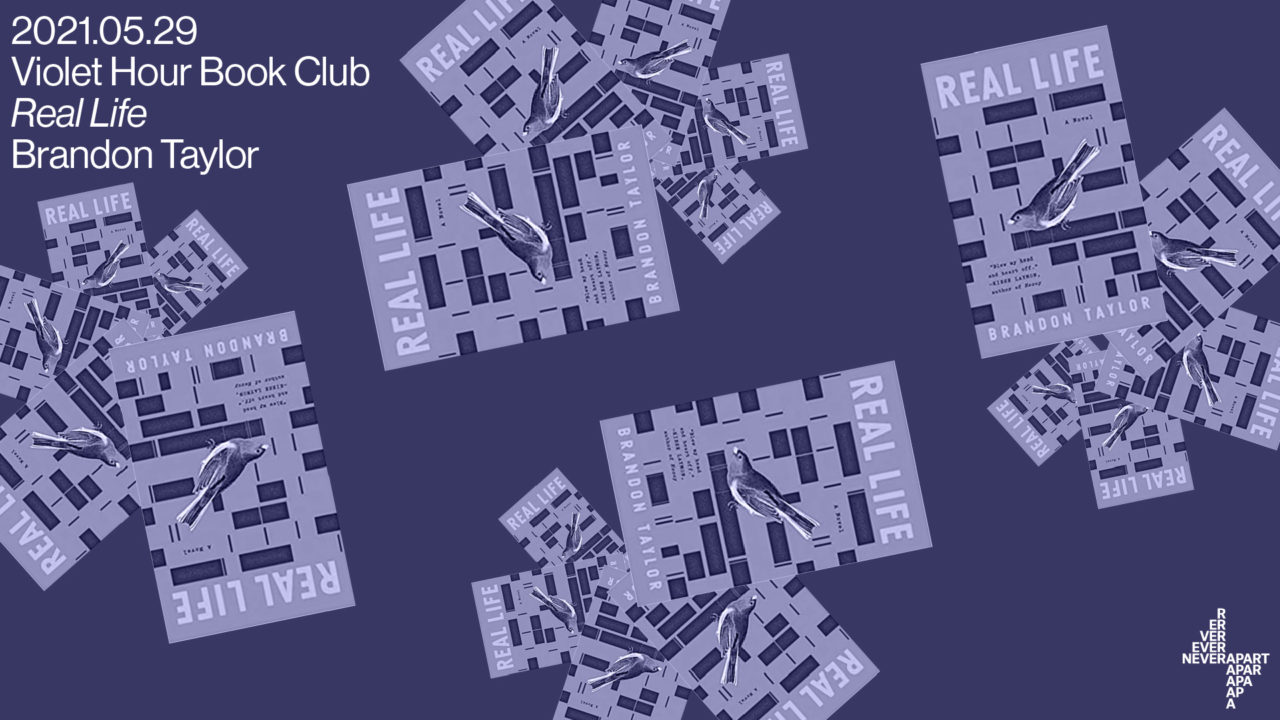 Join us for the next meeting of the Violet Hour Book Club, a reading group devoted to modern and classic works of LGBTQ literature.
The book we will be discussing is Real Life by Brandon Taylor, a finalist for the 2020 Booker Prize.
Almost everything about Wallace is at odds with the Midwestern university town where he is working uneasily toward a biochem degree. An introverted young man from Alabama, black and queer, he has left behind his family without escaping the long shadows of his childhood. For reasons of self-preservation, Wallace has enforced a wary distance even within his own circle of friends—some dating each other, some dating women, some feigning straightness. But over the course of a late-summer weekend, a series of confrontations with colleagues, and an unexpected encounter with an ostensibly straight, white classmate, conspire to fracture his defenses while exposing long-hidden currents of hostility and desire within their community.
Real Life is a novel of profound and lacerating power, a story that asks if it's ever really possible to overcome our private wounds, and at what cost.
Hosted by Christopher DiRaddo