Legend Series: Eve Salvail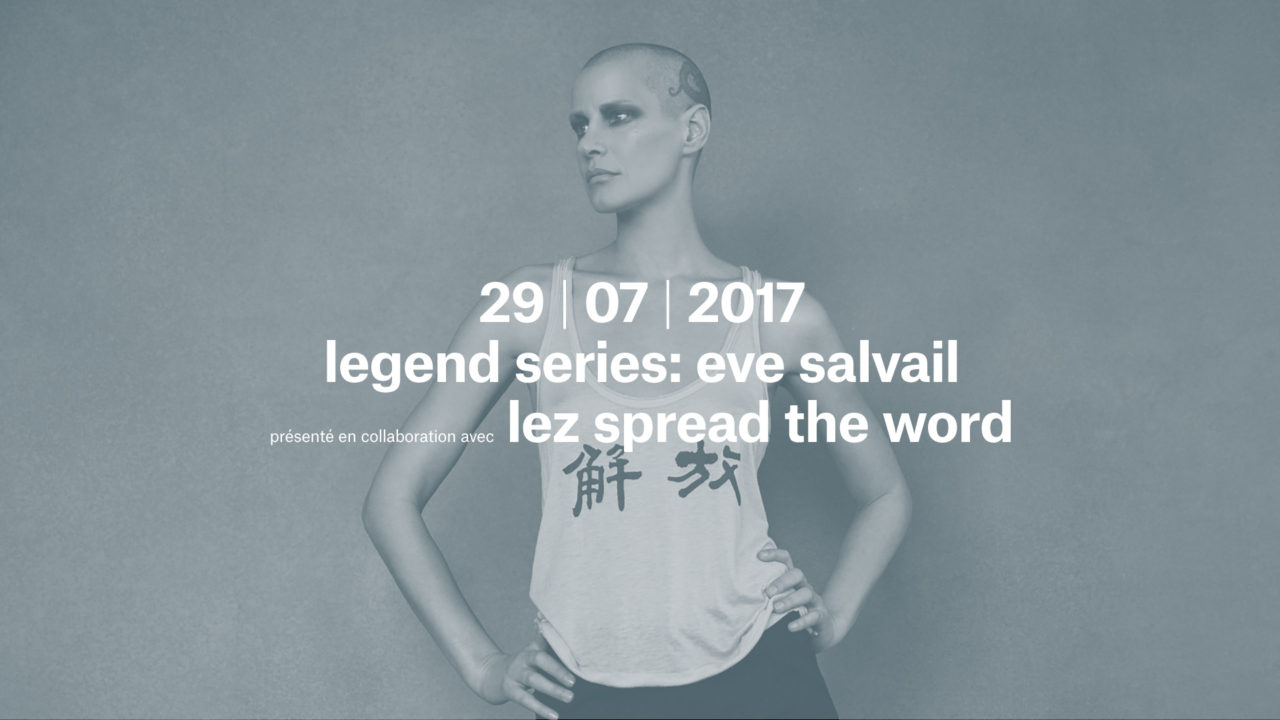 Série de légendes : Eve Salvail
Cette top-modèle québécoise a pris d'assaut les podiums au début des années 90 avec son crâne rasé exhibant un tatouage de dragon. Découverte par Jean-Paul Gaultier grâce à son look unique, Eve a fait la couverture d'un grand nombre de magazines de mode et a défilé pour tous les plus grand créateurs. Elle est apparue dans plusieurs films iconiques dont Prêt-à-porter, Le cinquième élément et Zoolander. Au cours des dernières années, elle a entrepris une carrière de DJ sous le pseudo DJ Evalicious et est revenue au Canada; elle est maintenant basée à Montréal.
Nous aurons l'immense plaisir de nous entretenir avec cette beauté farouche pour en savoir plus sur sa vie et sa carrière. Suite à la séance de questions, elle fera vibrer notre party piscine organisé en collaboration avec LSTW collaborative Pool Party! Une soirée dédiée aux filles et au glamour!
Legend Series: Eve Salvail
The Quebec born Canadian Supermodel hit the runways in the early nineties with her striking shaved head with a drag tattoo. She was a refreshing face in fashion discovered by jean Paul Gaultier and worked the pages and cover of magazine and runways for all the biggest international designers. She appeared in many iconic films like Prêt à Porter, The Fifth Element and Zealander to name a few. In more recent years she began DJing as DJ Evalicious and returning home to Canada where she is based in Montreal.
We have the ultimate pleasure of sitting down with this bold beauty to learn more about her life and high fashion career. After the Q&A she will be spinning for our LSTW collaborative Pool Party! It is going to be an evening of glamour and girls!