LGBT Film Series: Balls with Nico Stagias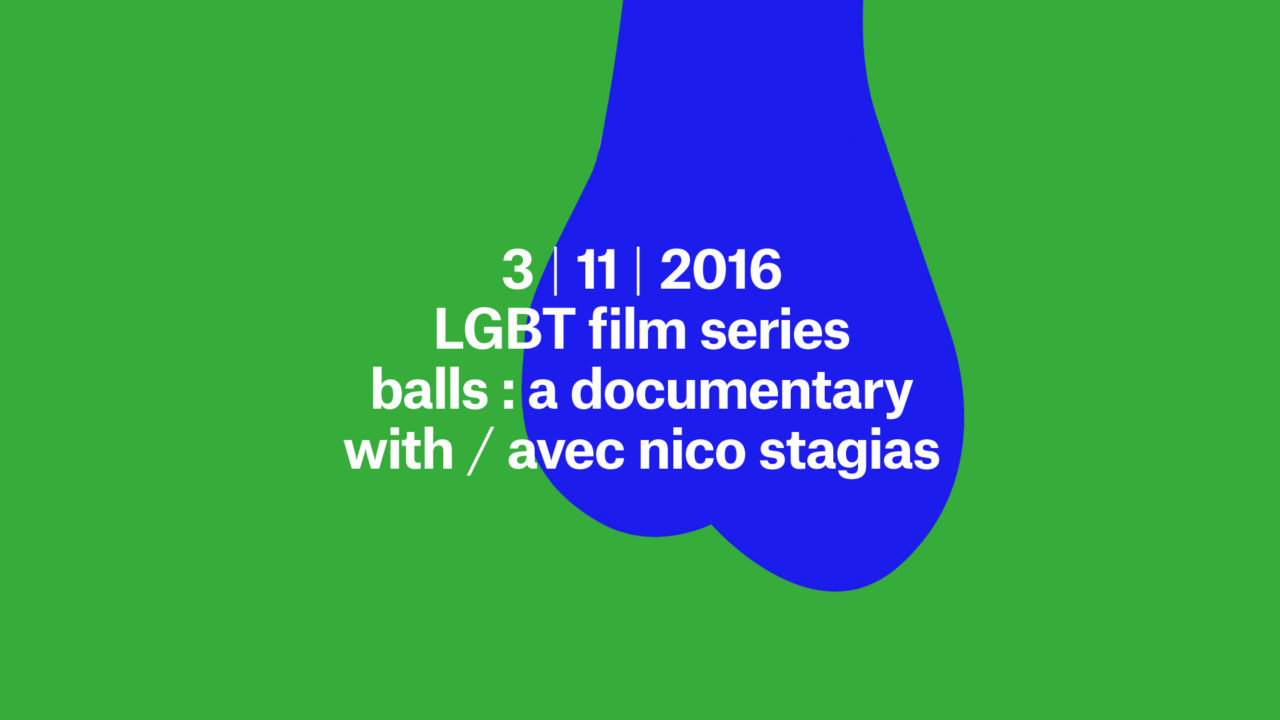 A documentary about the body part most associated with manhood and what happens when that's taken away.
Our society imbues a man's testicles with the constructs of masculinity, sexuality, virility and overall male-hood. So what happens when a man is faced with losing one or both?
There are four main incidents that can lead a man to be faced with the removal of a ball – testicular cancer, torsion, an infection, or gender reassignment.
An exploration around the decision to replace or not replace, options of prosthetic, dating and disclosure, parenthood possibilities, and the psychology surrounding moving forward without feeling emasculated make Balls well rounded, talk-worthy, and shareable.
With Director: Nico Stagias
Q&A
Following the film with Michael Venus
Door: 6pm
Film: 7pm
Q&A: 8pm
FREE
LGBT Film Series — On-site events geared to LGBT people and their allies to promote a positive lifestyle and a safe environment with unique programing and educational screenings to broaden and elevate minds while also building community.
Also on Display:
The Moon Room, The Sun Room, The Invite, Poster Boys, Colour By Icons
NON-BINARY
Cassils – Cuts: A Traditional Sculpture and Fast Twitch // Slow Twitch
Damian Siqueiros – TRANSformation
JJ Levine – Alone Time
Lissa Rivera – Beautiful Boy
WORD OF THE PIG
Laura Acosta
HURTING THE EYES
Jean-Sebastien Baillat
LE VOYAGE DES HAÏKU
Philippe Dubost
LE BLED : LE CULTE