LGBT Film Series: Safe Country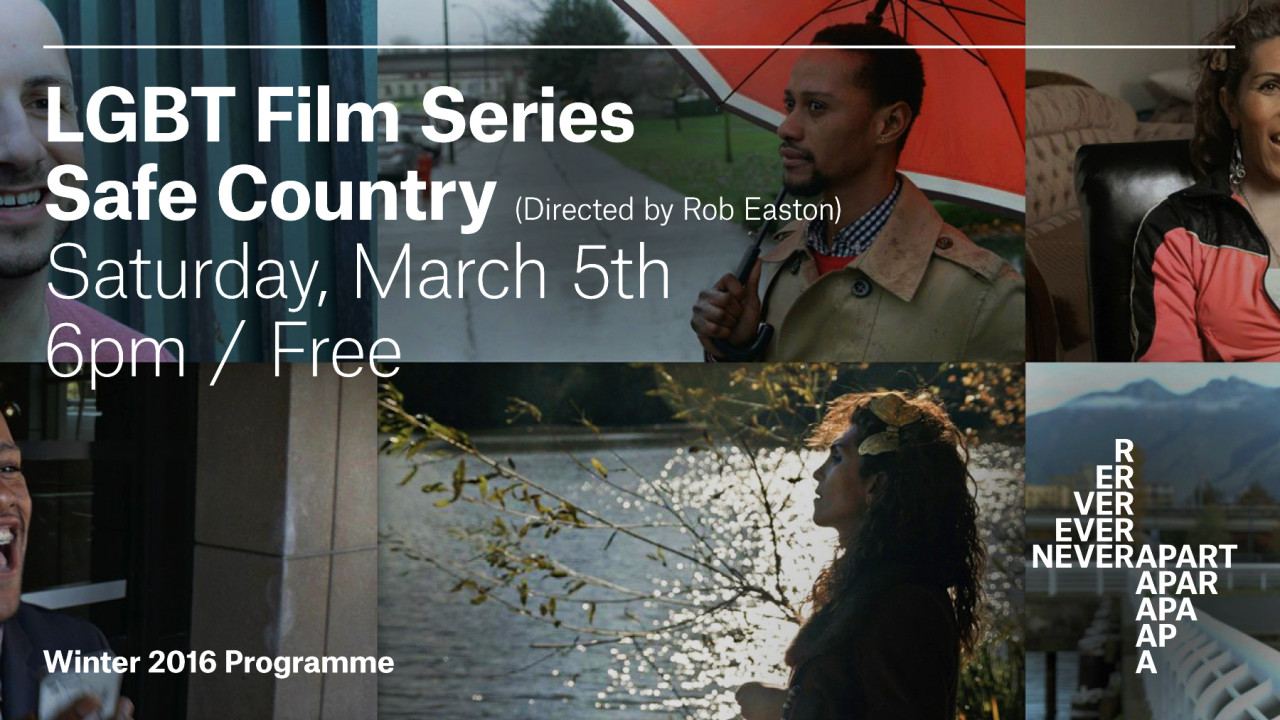 ** This is a FREE Event, open to all ages! **
Canada, with same sex marriage, gays serving in the military, and protections for sexual minorities under hate crime legislation, has the reputation as a safe place for LGBT people. But with the arrival of three refugees from different corners of the world, it becomes evident it is safe for some more than others. Safe Country, a moving and revealing documentary film, tells the stories of three queer refugees in Vancouver with widely different experiences adapting to new lives in Canada.
Michael Venus will be conducting a Q&A with Rob Easton after the film.
Never Apart is a non-profit organization based in Montreal, Canada, determined to bring about social change and spiritual awareness through programming with global reach and impact.Never Apart seeks to educate on equality, the environment and conscious living, while celebrating both established and emerging artists.