Massimadi 10
Afro LGBTQueer short movies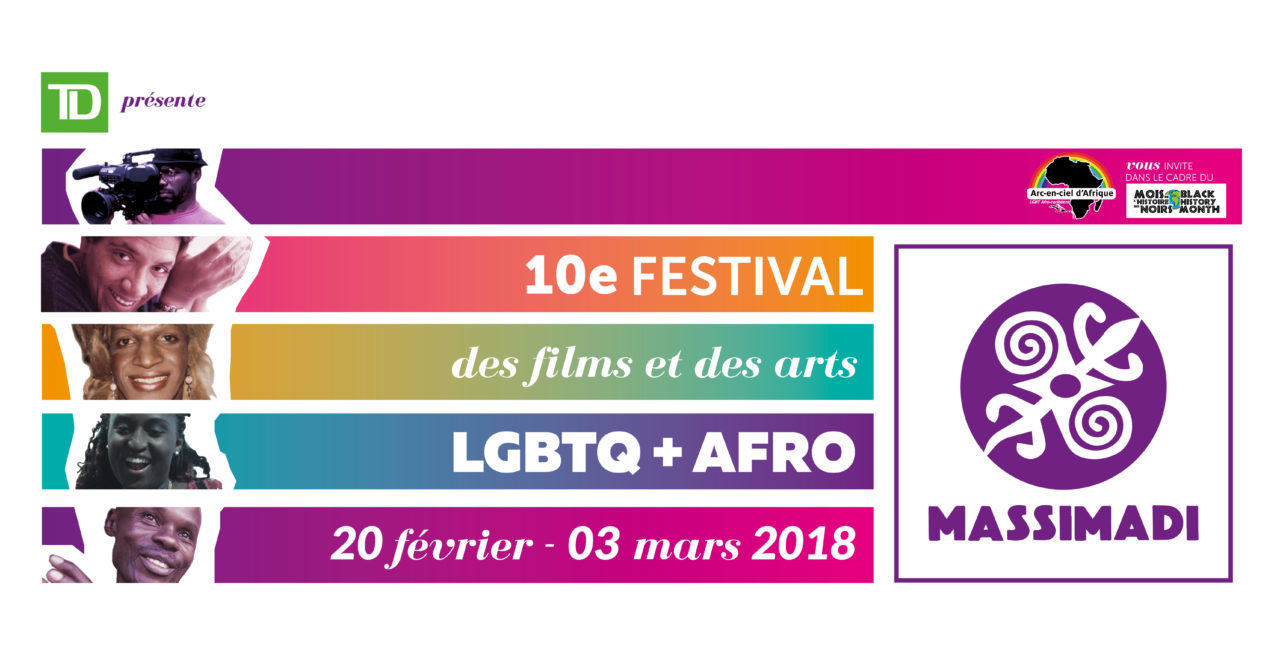 Massimadi is the 10th Afro LGBTQ films and arts festival. This screening features a selection of Afro LGBTQueer short movies .
Passing
This short documentary profiles the lives of three men of colour who have undergone gender transition from female to male.
Directors: Lucah Rosenberg-Lee, J. Mitchel Reed
Year : 2015
Country : Canada
Language : English
Running time : 21 minutes
Black Is Blue
A short narrative that tells the story of Black — an African American Transman, who works as a security guard inside an apartment complex in present day Oakland, California.
Director: Cheryl Dunye
Year : 2014
Country : USA
Language : Anglais / English
Running time : 16 minutes
Monogamish
Cooper is eager to take his relationship to the next level, but when his boyfriend floats the idea of an open relationship, he has to rethink all of his previous expectations of what 'love' really looks like.
Director: Carlton Daniel Jr.
Year : 2016
Country : USA
Language : English
Running time : 14 min 40s
Another Love Story
AnOther Love Story was produced to dispel the myths around HIV & AIDS for women in general, lesbians in particular. The video illustrates how relationships are affected when one or both partners must begin to grapple with the possiblity of HIV infection.
Director: Debbie Douglas and Gabrielle Micallef
Year : 1990
Country : Canada
Language : English with french subtitles
Running time : 30 minutes
Taste Massimadi!
The Massimabar offers drinks and delicious dishes with Caribbean flavor at a friendly price! Service provided by our friends at La Cuillère Gourmande.
Massimadi 10 is presented by TD in collaboration with Never Apart and Media Queer. An African Rainbow production for Black History Month Montreal.