Laurent Maurice LaFontant: Massimadi Festival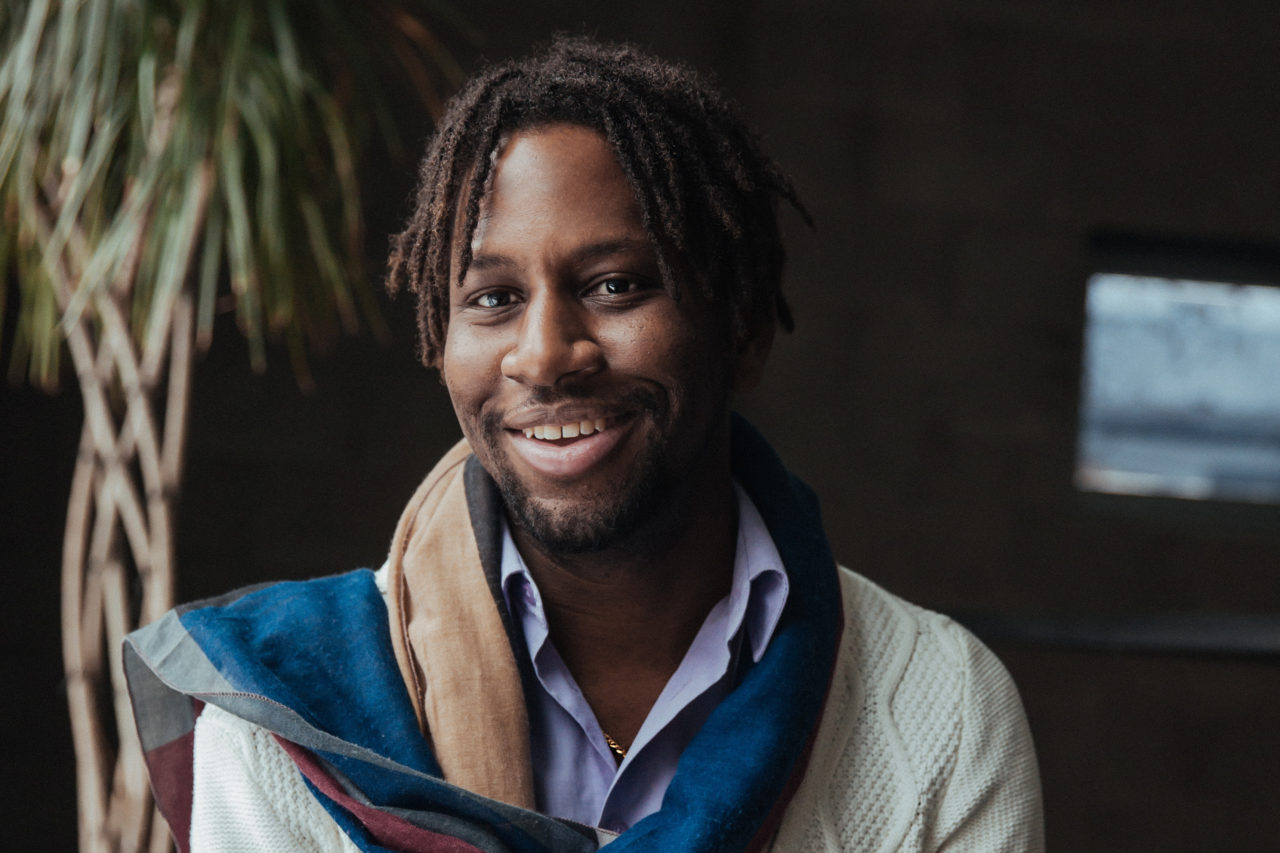 In 2009, African Rainbow began organizing 'Massimadi', an international African and Caribbean LGBT film and art festival, now entering its ninth year, from February 21st to March 4th.
Visitors and participants will have an opportunity to learn and hear stories about black LGBT people rarely seen on big screens or in festivals. An opportunity for racialized queer artists to perform as the festival gives them a platform via panels and discussions with directors and other queer artists, African Rainbow will be screening two films, as well as presenting two photo based gallery exhibits during Never Apart's Winter Season.
In 2001, Haitian-born Laurent Maurice Lafontant, moved to Montreal when he was only fifteen years old. Proudly out of the closet since he was nineteen, he began occasionally volunteering at African Rainbow. Receiving a Bachelor in Fine Arts for film studies at Concordia University in 2011, he then directed a short documentary for the organization entitled 'Be Yourself', which shows how two young black gay men and a lesbian woman from African and Caribbean origins lived with their intersectional identities in Montreal. In 2013, he directed another short documentary for the organization, 'Beyond Images', a poetic film about three heterosexuals with different backgrounds, who discuss stereotypes they once each had toward homosexuality. "In this short film, they also share how they chose to overcome their prejudices in order to discover the real people behind these pre-conceived labels," explains Lafontant.
Lafontant received his first full-time contract with African Rainbow in 2014, hired to coordinate an LGBT book entitled 'Crie Ton Art', with thirteen young LGBT people to create pieces of art, such as novels, drawings, pictures and poems, about sexual diversity in various cultural communities. He's come a long way from first beginning as the assistant to the director. He now works as executive coordinator, beginning a new chapter to his involvement with the organization. African Rainbow offers a rich assortment of services, eligible to LGBT people of the African and Caribbean communities, their families and their relatives, such as conferences and information sessions to counter homophobia among black communities of Montreal; education concerning the realities of sexual diversity and homosexuality; integration of African and Caribbean LGBT through discussion groups, workshops and talks; outreach activities concerning STI and HIV/AIDS; as well as research and documentation on the gay black community.
Massimadi, also known as the Afro-Caribbean LGBT International Film Festival, takes place in Montreal during Black History Month every February. The festival's objective is to sensitize, educate, and inform with the aim of fighting homophobia, as well as share the experiences of LGBT people of this population. In 2013, the festival also began to take place in Brussels, Belgium, and continues to reveal stories of black diaspora, and the reality of LGBTs in their own community. The annual Massimadi Festival has maintained quite a strong presence leading to this year's event at Never Apart. "I came to Never Apart last winter for the first time to attend a screening of Rob Easton's documentary 'Safe Country', about LGBT refugees," says Lafontant. "I realized it was a good space to have the kind of screenings we wanted. The Massimadi Festival wants to create an exchange with the public. Never Apart allows us to have a screening, but also a space where people can stay after the movie and feel comfortable to talk, to discuss, and to socialize, which traditional theatres do not allow. As our festival is a community one, Never Apart allows us to go in that direction. In addition, Never Apart allows us to have an exhibition, so it was perfect that we could have several activities there at once."
Lafontant has noticed over the years there to be more diversity and within the LGBT community. "It is a world in itself. When I started getting involved in the community, there were less diversity. Now, there is more visibility, and people are fighting to take their places, but there is still a lot of work to be done. It is not won yet." Lafontant adds that the festival is aimed towards all Montrealers, not only for the LGBT or black communities.
Partnering with Never Apart this year, the two photograph exhibitions highligh the works of Mikael Owunna, a queer Nigerian-Swedish American photographer and writer based in Washington D.C., and Josué Azor, a gay Haitian photographer based in Port-au-Prince. Short film 'Reluctantly Queer', by Akosua Adoma Owusu, about the unsettling life of a young gay Ghanaian man struggling to reconcile his love for his mother with his desires, amid increased tensions incited by same-sex politics in Ghana. "The film focuses on a letter that is ultimately filled with hesitation and uncertainty," explains Lafontant. "'Reluctantly Queer' both disrobes and questions what it means to be queer for this man in this time and space." Screening s will also include 'Paris Is Voguing', whose title echoes the mythical 'Paris Is Burning' (1990) by Jennie Livingston, taking viewers into the vibrant world of the Paris ballroom scene and the vogue community. Documentary 'Jewel's Catch One', celebrates the legacy of a legendary Los Angeles nightclub, Catch One, and the life-changing impact its owner, Jewel Thais-Williams, had on her community breaking down racial and cultural barriers, and building the oldest black owned disco in America. Packed with 40 years of music, untold history and exclusive interviews with celebrities, politicians, and people who were touched by Jewel's community activism and vision to make Los Angeles a better city for everyone who lived there.
The Massimadi Festival will be held at different places throughout Montreal, such as J.A De Sève Concordia University, BANQ/Bibliothèque et Archives National du Québec, as well as Union Française in the old port. Past participants on the festival's panel have included Wade Davis, the American gay football player who in 2013 had just come out, and in 2014 Michel Togué, an international lawyer, activist, and human rights defender, one of the only lawyers in Cameroon that defends homosexuality. Lafontant says, "Last year, the festival became much more of a community event, and an experience to create. It is a space to exchange opinions."
'Reluctantly Queer', (2016, 9min) directed by Akosua Adoma Owusu, screening January 26 to April 7
'Paris Is Voguing', (2016, 52 min), directed by Gabrielle Culand, screening February 24, 7pm
'Jewel's Catch One', (2016, 1hr30min), directed by C. Fitz, screening February 25, 7pm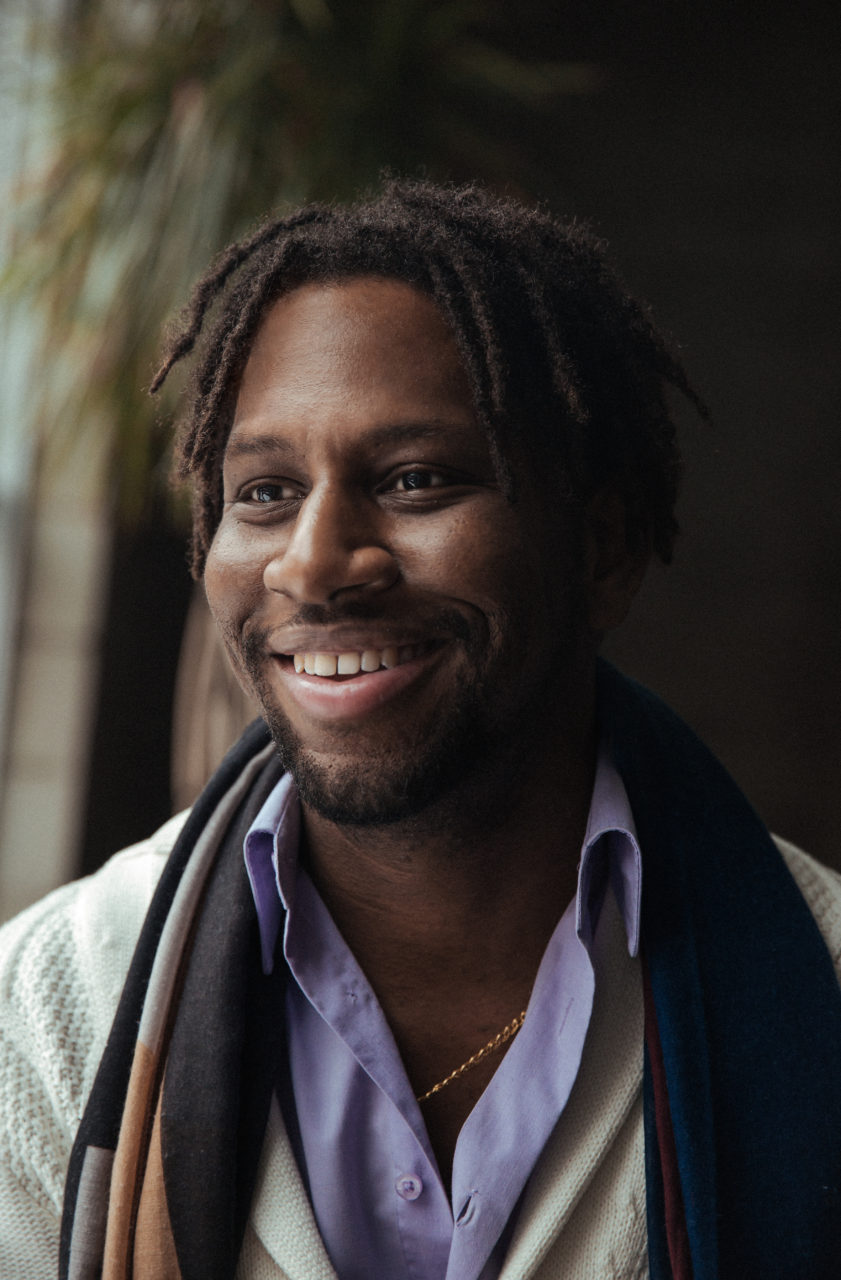 En 2009, African Rainbow a lancé Massimadi, le Festival des films et des arts LGBTQ+ afro-caribéens, et du 21 février au 4 mars de cette année, les participants auront la chance d'entendre et d'apprendre des histoires de personnes LGBT noires rarement vues au grand écran ou dans les festivals.
Massimadi permet à des artistes queer racialisés de participer en leur offrant une plateforme grâce à des panels et des discussions avec des réalisateurs et d'autres artistes queer. African Rainbow présentera également une sélection de films et deux expositions photo dans le cadre de la saison hivernale de Never Apart.
Né en Haïti, Laurent Maurice Lafontant s'est installé à Montréal en 2011, alors qu'il n'avait que 15 ans. Ouvertement homosexuel depuis l'âge de dix-neuf ans, il a commencé à s'impliquer de façon occasionnelle auprès de African Rainbow. Ayant obtenu un baccalauréat de beaux-arts en études cinématographiques de l'Université de Concordia, il a par la suite réalisé un bref documentaire sur l'organisme, intitulé Be Yourself, qui montre la manière dont deux jeunes hommes noirs gais et une lesbienne d'origines africaines et caribéennes vivent à Montréal avec leurs identités multidimensionnelles. En 2013, il a réalisé Beyond Images, un second documentaire pour l'organisme. Beyond Images est un film poétique sur trois hétérosexuels de différents milieux sociaux qui discutent des stéréotypes qu'ils avaient face à l'homosexualité. « Dans ce court-métrage, ils partagent la façon dont ils ont passé outre leurs préjugés afin de découvrir les vraies personnes derrière ces notions pré-conçues. » explique Lafontant.
Lafontant a reçu son premier contrat à temps plein chez African Rainbow en 2014, après avoir été engagé pour coordonner un livre LGBT intitulé Crie Ton Art, avec treize jeunes gens LGBT créant de l'art, des romans, des dessins, des photographies et des poèmes traitant de diversité sexuelle dans différentes communautés.
Lafontant a fait un long chemin depuis ses débuts en tant qu'assistant au réalisateur. Il travaille maintenant comme coordinateur exécutif, marquant ainsi un nouveau chapitre dans son implication avec l'organisme. African Rainbow propose de nombreux services accessibles aux membres LGBT des communautés afro-caribéennes et à leurs familles et parents, tels que des conférences et des séances d'information pour contrer l'homophobie parmi les communautés noires montréalaises, du matériel concernant les réalités de la diversité sexuelle et de l'homosexualité, de l'intégration de LGBT africains et caribéens grâce à des discussions de groupes et des ateliers, des activités de sensibilisation au sujet des IST et du VIH-SIDA, ainsi que de la recherche et de la documentation sur la communauté gaie noire.
Massimadi, également connu sous le nom du Festival des films et des arts LGBTQ+ afro-caribéens, a lieu annuellement chaque février, le Mois de l'histoire des Noirs. L'objectif du festival est de sensibiliser, d'éduquer et d'informer en partageant les expériences de personnes LGBT de cette communauté, et ce, dans le but de combattre l'homophobie. Depuis 2013, le festival a également lieu à Bruxelles, en Belgique, et continue de partager des histoires de la diaspora noire et de la réalité quotidienne des personnes LGBT. Le festival annuel Massimadi a maintenu une forte présence précédant cet événement à Never Apart. « Je suis venu à Never Apart l'hiver dernier pour assister à la projection de Safe Country, le documentaire de Rob Easton qui traite de réfugiés LGBT refugees, » se rappelle Lafontant. J'ai réalisé que ce serait un bon endroit pour le genre de séances que nous offrons. Nous voulons créer un échange avec le public. Never Apart nous permet d'avoir une projection mais aussi un espace où les spectateurs peuvent demeurer après la projection et se sentir à l'aise de parler, de discuter et de socialiser, chose que les salles de cinéma traditionnelles ne permettent pas. Puisque notre festival est du ressort communautaire, Never Apart nous permet d'aller dans cette direction. De plus, Never Apart nous permet également de présenter une exposition; qu'on puisse y offrir plusieurs activités à la fois est donc parfait.
Grâce à l'association cette année entre Massimadi et Never Apart, deux expositions photo mettront en vedette les oeuvres du photographe et auteur queer nigériano-suédo-américain Mikael Owunna, de Washington, et de Josué Azor, un photographe haïtien homosexuel basé à Port-au-Prince.
Reluctantly Queer, un court-métrage réalisé par Akosua Adoma Owusu, porte sur le monde troublant d'un jeune homme Ghanéen. Ce dernier lutte pour concilier l'amour qu'il a pour sa mère au désir qu'il éprouve envers les hommes, à même les tensions croissantes provoquées par la situation politique du Ghana face aux relations homosexuelles. « Le film se concentre sur une lettre empreinte d'hésitation et de doute," explique Lafontant. Reluctantly Queer dévoile et remet en cause ce que signifie pour cet homme d'être queer à cette époque. » Les séances incluront la projection de Paris Is Voguing, dont le titre évoque le mythique Paris Is Burning (1990) de Jennie Livingston et fait entrer le spectateur dans l'univers éclatant de la scène du ballroom parisien et de la communauté du voguing. Le documentaire Jewel's Catch One célèbre l'héritage culturel de la légendaire boîte de nuit Catch One, à Los Angeles, ainsi que l'impact indéniable et qu'a eu sa propriétaire, Jewel Thais-Williams, sur sa communauté en faisant tomber les barrières raciales et culturelles et en fondant la plus ancienne discothèque en Amérique appartenant à des Noirs. Avec 40 années de musique comme trame de fond, le film regorge d'histoires inédites et d'entrevues exclusives avec des célébrités, des politiciens et des gens qui ont été touchés par l'activisme et la vision communautaire de Jewel de faire de Los Angeles une meilleure ville où vivre.
Le Festival Massimadi sera tenu à divers endroits dans la ville de Montréal, comme la Salle J.A De Sève de l'Université Concordia, la Bibliothèque et Archives nationales du Québec (BAnQ), ainsi que l'Union Française au Vieux-Port. Parmi les participants aux panels du festival des années précédentes on retrouve Wade Davis, le joueur de football américain gay qui, en 2013, qui venait à peine de faire son coming-out, et Michel Togué, invité en 2014 et avocat international, activiste et défenseur des droits de la personne, qui est un des seuls avocats qui prend la défense de l'homosexualité au Cameroun. Lafontant ajoute: « L'an dernier, le festival est devenu davantage une activité communautaire et une expérience à créer. Il s'agit d'un espace pour partager des opinions. Au fil des années, on retrouve plus de diversité dans la communauté LGBT. C'est un monde en lui-même. Il y avait beaucoup moins de diversité lorsque j'ai commencé à m'impliquer. Il y a plus de visibilité et les gens se battent pour prendre leur place, mais beaucoup de travail reste à faire. Nous n'avons pas encore gagné. » Lafontant ajoute que le festival s'adresse à tous les Montréalais, pas seulement aux membres des communautés noires et LGBT.
'Reluctantly Queer', (2016, 9min) réalisé par Akosua Adoma Owusu, séances du 26 janvier au 7 avril
'Paris Is Voguing', (2016, 52 min), réalisé par Gabrielle Culand, séance le 24 février à 19h
'Jewel's Catch One', (2016, 1h30min), réalisé par C. Fitz, séance le 25 février à 19h