Never Apart:
2-Year Anniversary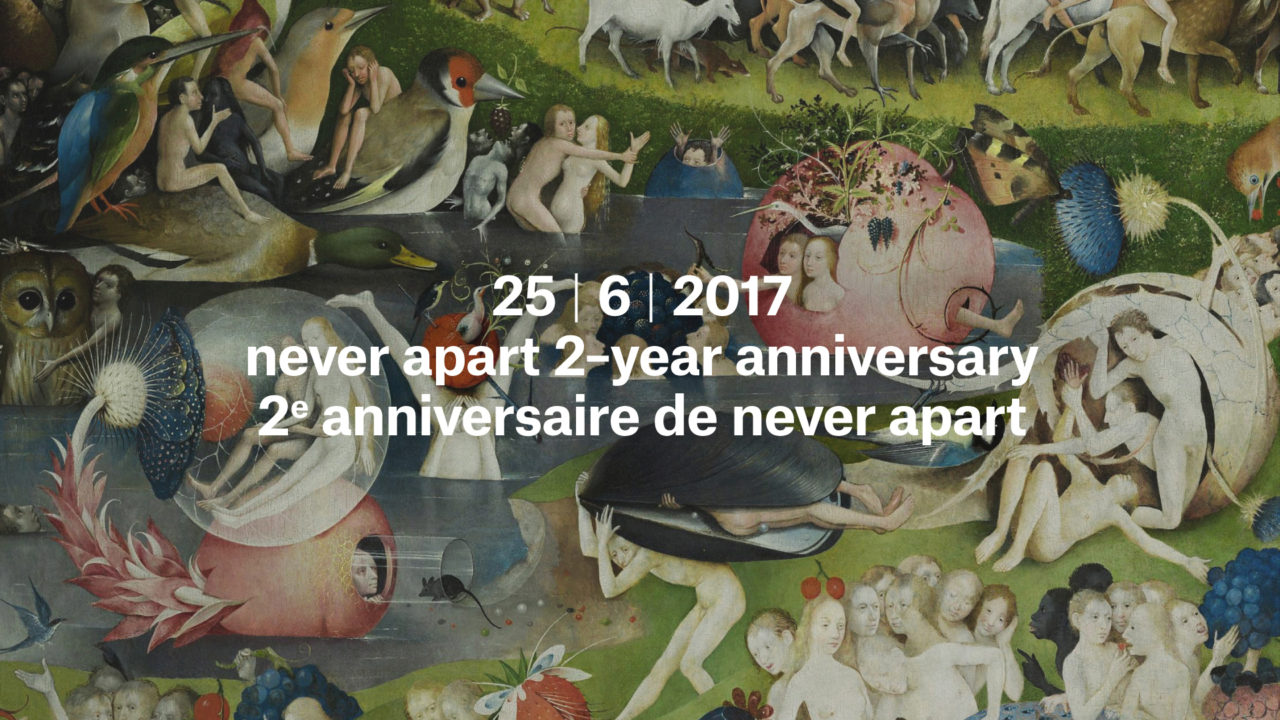 We're celebrating our second rotation around the sun, and what better way to do it than with the opening of our backyard pool. This will also be the last chance to view our Spring exhibitions, which includes works by Kent Monkman, Dayna Danger, Scott Pilgrim, and many more.
Music by: Dickey Doo.
Snacks by: CAFEDEN Restaurant.