êmîcêtôsêt-Many Bloodlines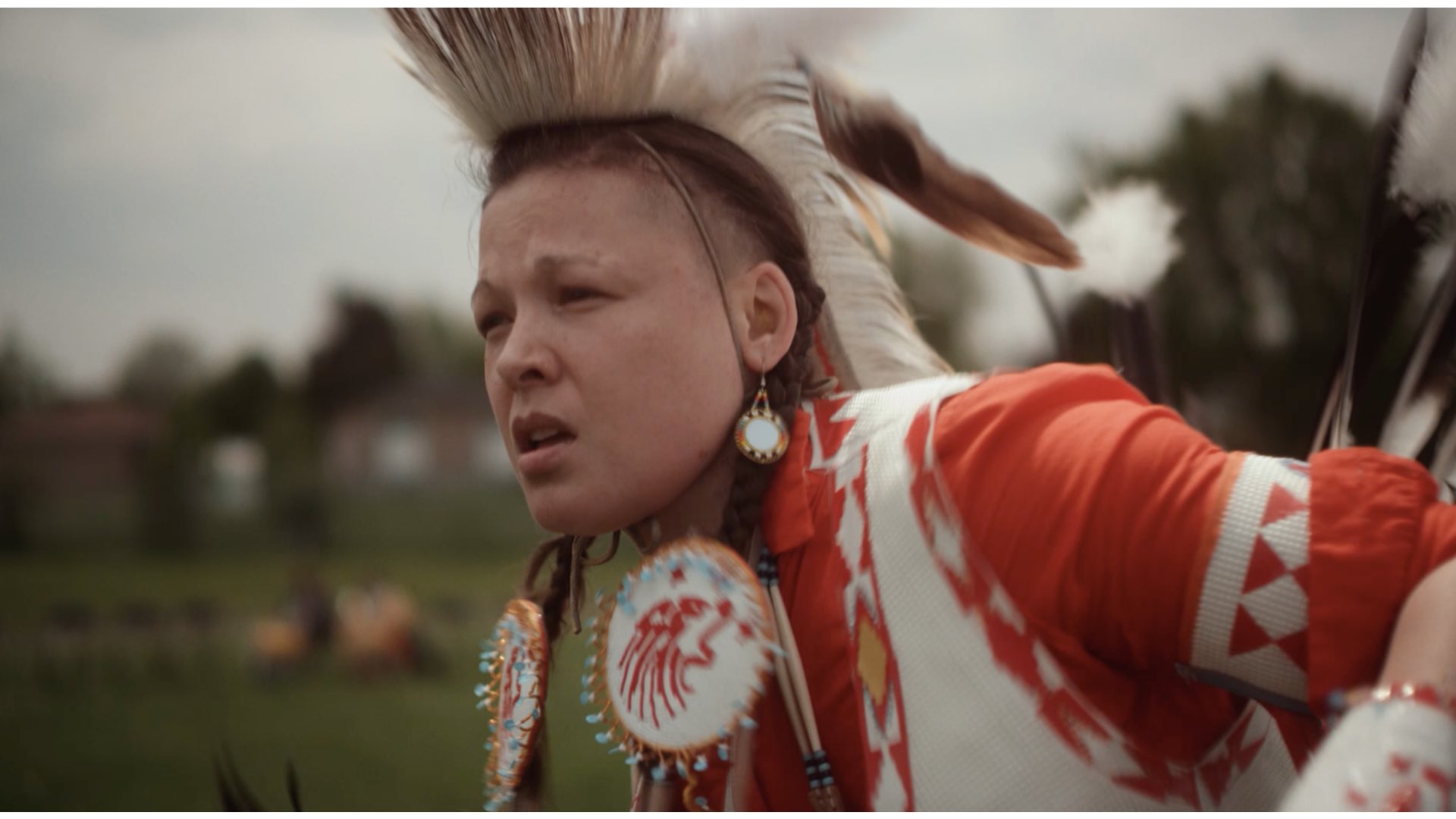 "In a relationship, two women decide that the white partner will carry her partner's Indigenous child."
Synopsis:
The film is a dual protagonist, character-driven story in which two women are on a path towards having a child together through the fertility treatment process. The central concept for the story is exploring how this couple will experience and explore building their own family while maneuvering through their difference in race, culture, class and gender roles.
Director's Statement:
As an emerging Queer, Two-Spirit Cree film-maker residing in Tkaronto, born to Pimicikimak Cree Nation, I advocate for my communities through active decolonization and the Indigenizing of stories, knowledge, language and spaces. My stories are charged with a socio-political energy centring advocacy for social justice issues affecting the Indigenous and Queer communities.
I've been a Social Worker for almost 20 years and seven years ago I was diagnosed with Generalized Anxiety Disorder pushing me to prioritize my own healing. I did so by honouring my creative spirit through film. I helped a friend write a script for a film course; submitting a one-minute promo video that ended up winning The Best Documentary Pitch Category at imagineNATIVE2012.
My story crosses between the lines of being Indigenous, Queer & 2S as well as bringing an Indigenous daughter into a world that often discards brown Womxn & ignores the validity of queer families.
My experiences with adversity occur daily. I've dealt with family rejection, binary beliefs that infect and plague Native spirituality, substance abuse, mental health and relationship issues. The underlying connection between all of these is the trauma created by colonization. Through the film, we address both the trauma and the healing. This conversation becomes even more complex as my partner is white. While our beliefs and politics are in line, her experiences are wildly different. This leads to many heavy moments of understanding & misunderstanding.
Inspiration / Story:
We are at the moment in time, not only on Turtle Island but around the world, where Indigenous Rights, suffering and painful histories are being acknowledged, talked about and brought to the forefront of the social and political conversation. A large part of this conversation is the act of healing, the questions to ask and answer to move forward with current and future generations in a way that honours their reclamation of Traditional knowledge and ways of being while existing in the colonial atmosphere that surrounds us. We are tasked with replanting our own pulled up roots. We are the flower and the gardener.
I believe I am the one to tell this story because my family is a microcosm of the world around us. I exist within my Indigenity, with the traumas of Residential School in my family and my blood, watching language dissipate from a generation too afraid to teach it while holding on to it with my tongue. I am the step between the past and the future—an Indigenous Womxn from the reservation, raising an Indigenous daughter in an urban setting. I am a mix of Cree and European descent. My partner is entirely European. My daughter is a mix of three Indigenous peoples' – Cree, Salvadoran (Pipil) and Tongan, with very little European ancestry. We are decolonizing our bloodline and re-indigenizing Turtle Island by actively choosing to rebirth Indigenous peoples. This is not just a theory for us. It is a practice.
co-presented by The MTL Feminist Film Festival