(Something) with a decorative edge.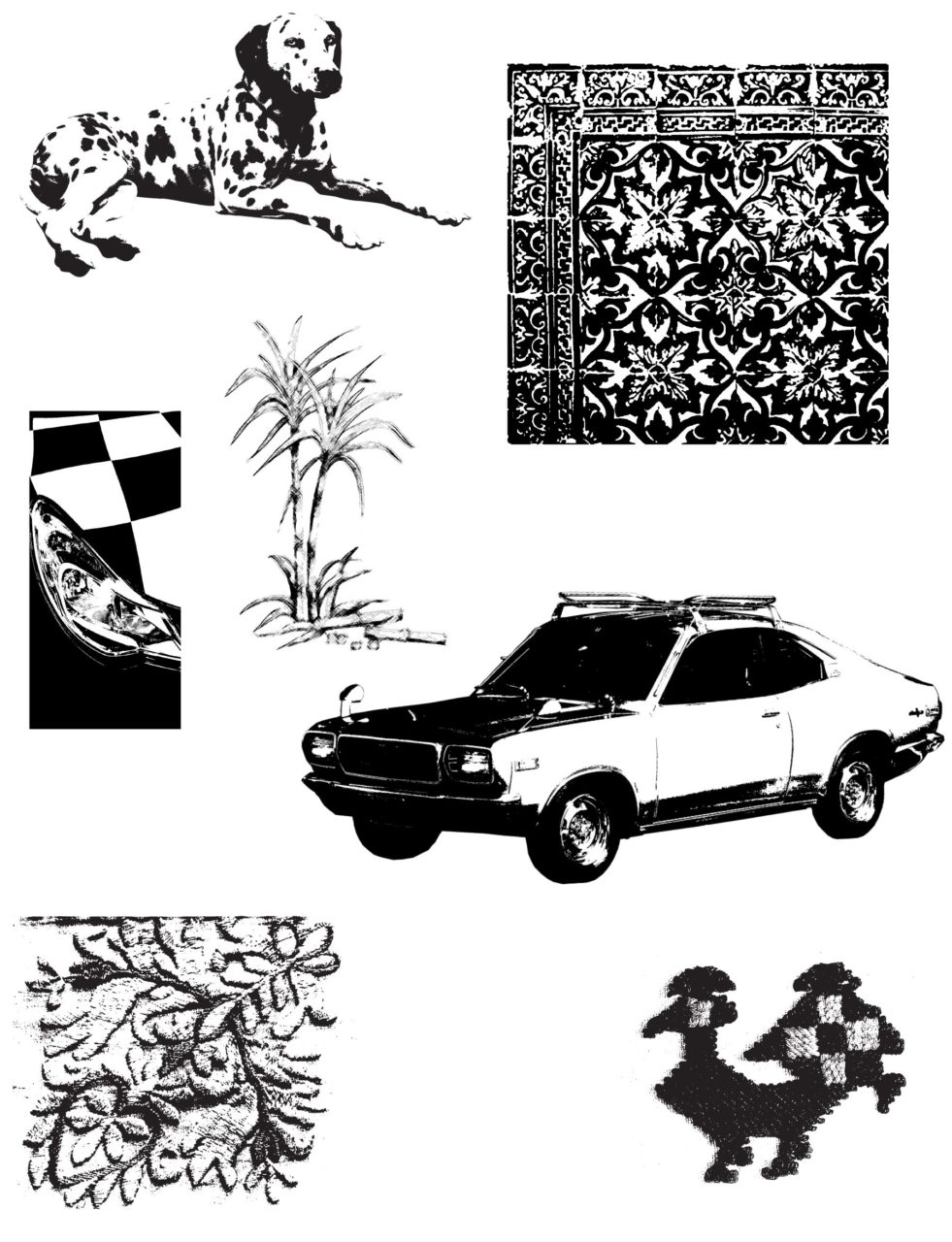 "(Something) with a decorative edge." is the border between consideration and consumption.
Artists Anika Ahuja and Sara Graorac consider the nuances of cultural exchange and confront the commodification of cultural diaspora.
Alongside references to tourism and convenience storefronts, cultural relics are revisited and altered as a means of addressing personal connections to migrational aesthetics, political and cultural crises, as well as internalized contradictions of "third culture" identity.
"(Something)…" is a vessel for memories both pleasant and difficult to confront, identities that are simultaneously inherent, and manufactured.
(Something) with a decorative edge. est la frontière entre la réflexion et la consommation.
Les artistes Artists Anika Ahuja et Sara Graorac considèrent les nuances de l'échange culturel et confrontent la marchandisation du diaspora culturel.
Outre des références au tourisme et aux vitrines de commerces de quartier, des reliques culturelles sont revues et modifiées en réponse aux rapports personnels à l'esthétisme de migration, des crises politique et culturelles, ainsi que des contradictions intériorisées de l'identité de «troisième culture ».   
(Something)… constitue des souvenirs autant heureux que difficiles à aborder, des identités qui sont à la fois inhérentes et fabriquées.