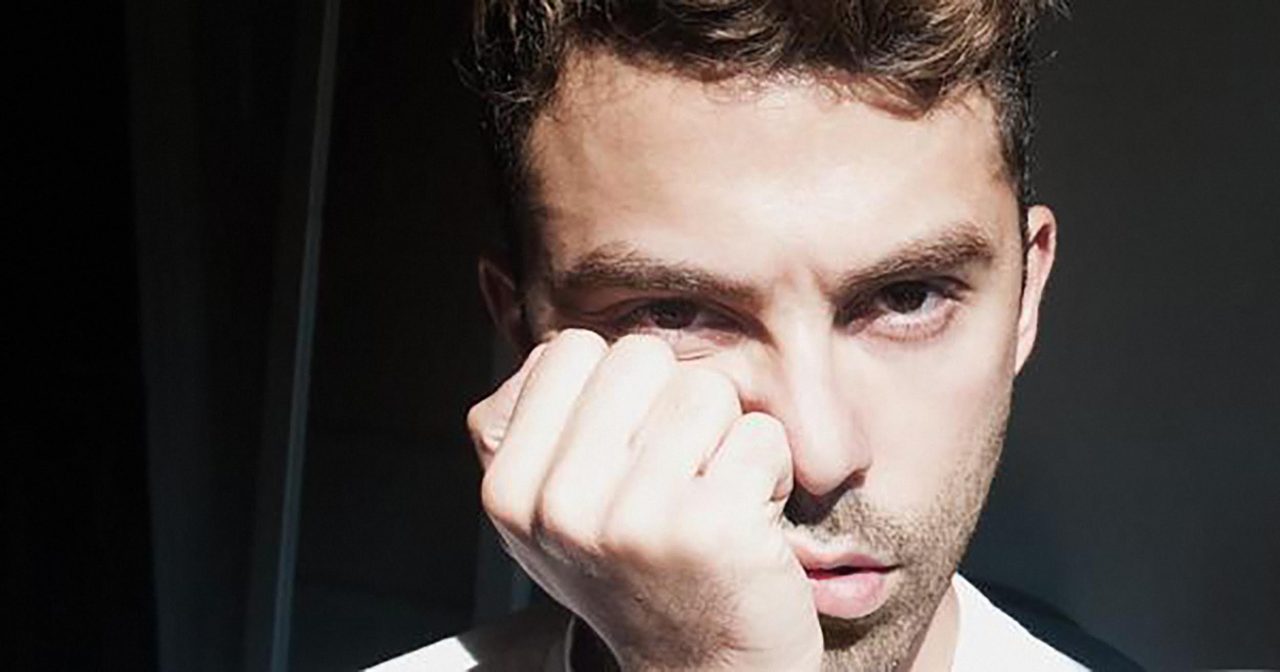 Find the perfect location to work out of? Check. Align with a brand new LGBTQ arts organization? Check. Create a thriving new modeling agency? Check. Follow it up a year later with a vernissage in this said location, presented by this said arts organization, exhibiting images you produced of models you represent at this said agency? Check!
I caught up with Saad Al-Hakkak on a beautiful spring afternoon in Never Apart's bright sunny kitchen, listening as he talked and walked me through his vision of transforming the event environment for his debut exhibition "FACES by SAAD", opening July 7th.. After attending countless NVA events as paparazzi-in-residence, he also recognizes the transformation in himself as an artist, a new business entrepreneur, as well as now having an integral role being an essential member of the Never Apart team.
Upon first meeting at NVA founder Dax Dasilva's home during Pride last year, I was immediately struck with SAAD's personable go-getter attitude. He reminds me it was I who had first mentioned he needed a space to work out of, which sparked his interest to pursue the NVA location. Flash forward a year later, the manifestation from idea to fruition is understandably heady, although strongly rooted due to endless hours of hard work, commitment, and a simple readiness to pick the ripe fruit of one's labour. Incorporating elements of fashion, classic portraiture, and an uncanny ability to capture the many layered dynamics of each subject expressed within each image, SAAD is quickly making a name for himself in Montreal where he is currently based, as well as gaining momentum abroad on the international fashion and art circuits.
Primarily representing male models at this fashion moment, SAAD says "although this is very true, I do want to represent both men and women, and everything in between. I find that a lot of people think I represent only males, it's just a crazy coincidence". As his agency continues to expand, he's also discovered a deep appreciation and understanding of how the business of the business works. Not only is SAAD able to take striking photos, he's able to promote his own talent, along with the talent he represents. He's a triple threat with a heart of gold.
Witnessing the evolution from our first introduction to today juggling the holy trinity of his vision, with a gifted eye for fresh new talent, he's defining for himself what it means to be an art-trepreneur in this modern digital age. As it is the first big reveal of his work, producing images this large a scale and format (prints on average approx. 5'x6'), it's a costly venture for a bright debut. Due to his familiarity with NVA's layout of rooms and galleries, SAAD has observed how to integrate the location to create the perfect stage to present this visually rich next chapter of his creative journey.
FACES by SAAD ~ the first photography exhibition by Saad Al-Hakkak, incorporating the models SAAD is currently representing, opening in the Upper Gallery, at Never Apart, July 7, 7-11pm.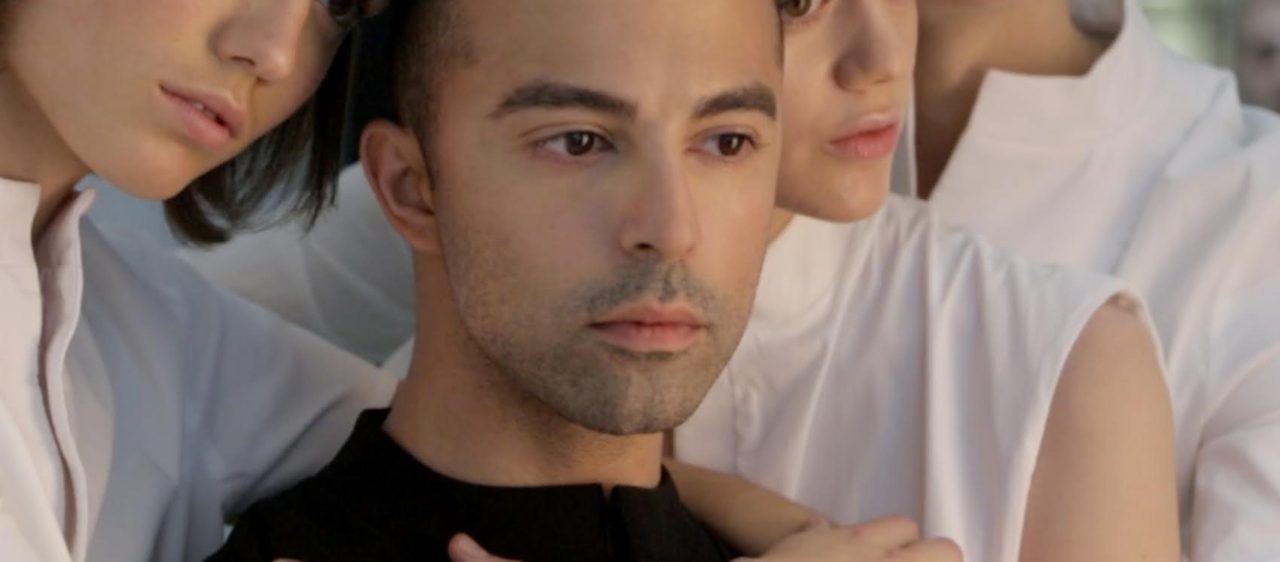 Trouver l'endroit idéal d'où travailler: mission accomplie. S'intégrer à un tout nouvel organisme artistique LGBTQ: mission accomplie. Fonder une nouvelle agence de mannequins florissante: mission accomplie. Faire suivre, un an plus tard, par un vernissage au dit endroit, présenté par ledit organisme artistique, exposant des images que vous avez prises des mannequins que vous représentez par ladite agence: mission accomplie!
Par un bel après-midi printanier, je me suis entretenue avec Saad Al-Hakkak dans la cuisine ensoleillée de Never Apart, l'écoutant alors qu'il me donnait un aperçu de sa vision pour la transformation de l'espace événementiel pour FACES by SAAD, sa première exposition dont l'inauguration aura lieu le 7 juillet. Après avoir assisté à d'innombrables événements NVA en tant que paparazzi résident, il reconnaît chez lui sa transformation en tant qu'artiste, nouvel entrepreneur d'affaires et maintenant rôle à part entière comme membre essentiel de l'équipe de Never Apart.
Lors de notre première rencontre l'an dernier durant la Fierté au domicile de Dax Dasilva, fondateur de Never Apart, j'avais été immédiatement frappée par Ie caractère fonceur et sympathique de SAAD. Il me rappelle que j'ai été la première à lui mentionner qu'il avait besoin d'un espace de travail, ce qui avait éveillé son intérêt à viser NVA comme emplacement. Un an plus tard, la manifestation de l'idée à la concrétisation est bien évidemment enivrante, quoique fortement enracinée grâce à des heures interminables de travail acharné, de détermination et la simple volonté à récolter les fruits de son labeur. En incorporant des éléments de la mode et du portrait classique à une incroyable capacité à capter les différents niveaux de la dynamique de chaque sujet exprimé à travers chaque image, SAAD se fait rapidement un nom à Montréal, où il est présentement basé, tout en s'imposant à l'étranger sur les scènes internationales de la mode et des arts.
Représentant principalement des mannequins hommes pour le moment, SAAD dit « que bien que cela soit vrai, je veux vraiment représenter des hommes et des femmes, et tout ce qui se trouve entre les deux. Je constate qu'un certain nombre de personnes pensent que je ne représente exclusivement que des hommes, mais il s'agit simplement d'un hasard ». Alors que son agence continue de s'agrandir, il s'est aussi découvert une profonde connaissance et compréhension de la manière dont le monde des affaires fonctionne. Non seulement SAAD peut prendre des photographies remarquables, mais il est aussi capable de faire valoir son talent et le talent des gens qu'il représente. Il est une menace triple au coeur d'or.
Témoignant de son évolution depuis notre première rencontre jusqu'à aujourd'hui, conciliant les trois facettes de sa vision avec un oeil à l'affût des nouveaux talents, il définit pour lui-même ce que veut dire être un art-trepreneur dans cette ère digitale moderne. Comme c'est le premier grand dévoilement de ses œuvres, produisant des images à une échelle et un format très grands (les impressions font en moyenne 5'x6'), c'est une initiative onéreuse pour un début éblouissant. Étant familier avec la configuration des salles et des galeries de NVA, SAAD sait comment utiliser l'espace pour créer la scène parfaite où présenter ce nouveau chapitre visuellement riche de son parcours créatif.
FACES by SAAD ~ la toute première exposition de photographies par Saad Al-Hakkak, incluant les mannequins que SAAD représente actuellement, débutant dans la Galerie Supérieure de Never Apart le 7 juillet de 19h à 23h.