Interview: Charlie Boudreau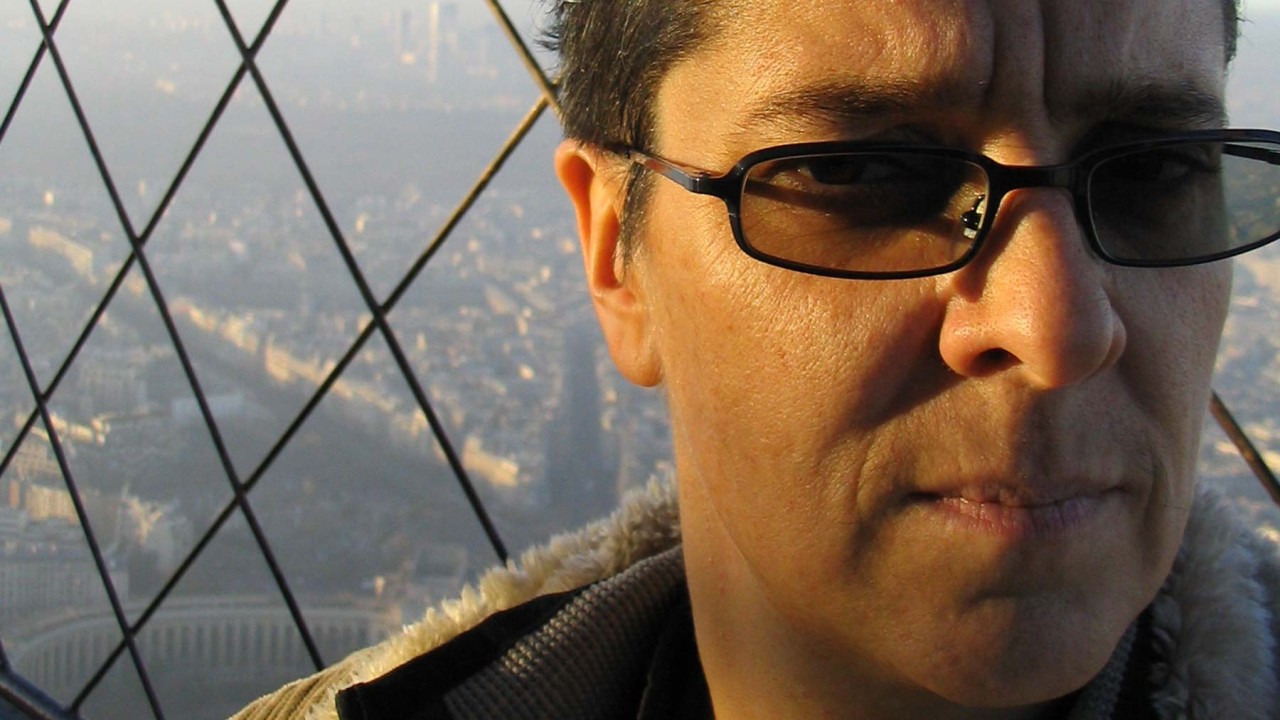 This year image+nation celebrated their 28th year programming another successful LGBT film festival here in Montreal. Never Apart was thrilled to participate by hosting their Queerment Quebec program in our theatre and hosting the after party. We are delighted to chat with the festival director Charlie Boudreau about this important festival.
Tell us what is IMAGE+NATION?
image+nation is Montréal's queer film festival. Now in its 29th year, it stands as the Elder of Canadian LGBT film festivals. image+nation also produces events throughout the year, namely our [email protected] monthly free screenings at the Montréal Museum of Fine Arts. We regularly co-present films and events with other festivals and cultural institutions also. Our aim is to make Gay Everyday… not just an 11 day moment every year.
How did the festival start and what was your role?
image+nation was founded in 1988 by a collective of filmmakers, academics and activists to create a permanent place for LGBT voices at a time when they were few and far between, and more importantly victimizing and negative. image+nation became the home of films by, about and for gays and lesbians.
A few years later, I joined the team as a volunteer programmer, and in 1996 was named Festival Director. This addition of full time staff (along with a Programming Director) allowed us to further develop the festival on all levels and create its place as a key Montréal film festival.
How does IMAGE+NATION differ from other Queer Film Festivals?
Making Montréal home, image+nation occupies a unique geographical and cultural location. The Festival is a bilingual and multi-cultural arts event, in the true sense of the word.  We bring the best of LGBT cinema to our audiences each year as well as importantly supporting and encouraging local media production. Since 2015, we are also an official cultural partner with the Museum of Fine Arts, offering a free monthly programme of Art + Identity.
With more acceptance and visibility in today's society why are LGBT film festivals still important in this day and age?
I prefer to read the festival as a niche representation rather than a need. A specialized event will always bring a more complex and complete array of works than will be available through the mainstream or generalized film festivals. It is our job to curate works that emerge from an evolving LGBT culture. In this sense, image+nation also serves as a social barometer to illustrate a culture in constant motion. image+nation has never been exclusive, but rather mindful of its role as presenter of a vast array of stories and experiences from here and from around the world.  It is a place where we can share these stories – our stories – with our friends, family, colleagues.
In our times of iEverything, it represents a collective moment in the flesh, of discussion and camaraderie.
You held two screenings at Never Apart tell us about them and why you chose to collaborate with us?
Yes, we held our much beloved Queerment Québec screenings at Never Apart for the first time in 2015. This programme is a collection of local works and is meant as a moment to fête these artists and to create a connection with the audience who eagerly await QQ every year. Our first time at NVA was a great sold out success, crowned by a performance by the fabulous Tranna Wintour! In the future, we hope to develop this evening into a multi dimensional soirée of film, cultural producers and performance. NVA is the perfect setting for such projects with it's versatile space, cultural mission and creative philosophy. I'm mostly excited about a film screening in the pool next summer…
Why do you feel Never Apart is an important new addition to Montréal's creative scene?
The concept of Never Apart, the space and its mission are a refreshing addition to our city's cultural milieu. It promotes openness and creativity across many disciplines and cultural practices – music, photography, visual arts, cinema, performance and the list goes on. In this respect, it is truly queer!
What have been some of your festival highlights over the years?
So many! For close to three decades we've shown some remarkable films and hosted amazing filmmakers. Some that come to mind are: Bruce Labruce, Barbara Hammer, John Greyson, Casper Andreas and Silas Howard, to name but a few. We've queered the classics by showing films like Cabaret, Almodovar's Law of Desire and an Elizabeth Taylor retrospective after her death. We still talk about our all afternoon screenings of ground breaking series such as the original Queer as Folk, Tipping the Velvet, and other LGBT based television offerings (this is before the omni-availability of Everything we now can access). We would have croissants and coffee for folks, and off we go for a 4 hour giant TV experience! 500 eager watchers at Le Parisien each time. These were sold out screenings that brought people together to experience the fresh new unapologetic mold-breaking productions of the 90s and see our lives on screen. I miss Le Parisien and how we all crowded into the multiplex (where we had up to 4 screens). It was our yearly rendez-vous of [re]discovering old friends, new films and more stories to share.
Mostly the highlight has been watching queer cinema evolve over time into a vibrant cinematic genre.
What can we expect from next years festival?
2016. More guests, more professional events, more of MBAM, more NVA, and films from here and around the world that speak to LGBT lives within these cultures. In other words, we'll be creating diverse, informative and entertaining events that reflect the many facets of contemporary queer living.

Cette année, image+nation a célébré en beauté leur vingt-huième année de programmation avec un autre festival de film LGBT réussi, ici à Montréal. Never Apart a été ravi de faire partie de l'événement en présentant le programme dans notre salle de projection et en accueillant la soirée de clôture. Il nous a fait plaisir de discuter du festival avec son directeur, Charlie Boudreau.
Dites-nous ce qu'est IMAGE+NATION?
image+nation est le festival de film queer de Montréal. Maintenant dans sa 29ème année, il se trouve à être l'aîné des festivals de films LGBT canadiens. image+nation organise aussi plusieurs événements durant le courant de l'année, comme nos projections mensuelles gratuites [email protected] au Musée des Beaux-Arts. Nous présentons fréquemment des films et des événements en collaboration avec d'autres festivals et institutions culturelles. Notre but se résume à « make Gay Everyday », soit mettre le queer montréalais sur l'avant-scène durant toute l'année et pas seulement pendant une période d'onze jours.
Comment le festival a-t'il débuté et quel rôle y avez-vous joué?
image+nation a été fondé en 1988 par un groupe de cinéastes, d'universitaires et d'activistes avec l'intention de créer une plateforme permanente pour les voix LGBT à une époque où la communauté était très peu représentée ou l'était mais parfois de façon réductive et négative. image+nation est devenu l'endroit de prédilection pour les films par, sur et pour les gais et les lesbiennes. Quelques années plus tard, j'ai rejoint l'équipe en temps que programmateur volontaire et ai été nommé directeur du festival en 1996. L'ajout d'une équipe à temps plein et d'un directeur de programmation nous a permis de développer plus en profondeur le festival sur tous les niveaux et de solidifier sa place en tant que festival de film montréalais d'importance.
En quoi IMAGE+NATION diffère-t'il des autres festivals de films queer?
En étant établi à Montréal, image+nation occupe un lieu géographique et culturel unique. Le festival est un événement artistique bilingue et multiculturel, au sens propre du terme. À chaque année, nous offrons à nos audiences le meilleur du cinéma LGBT en plus de soutenir de façon importante et d'encourager des productions médias locales. Depuis 2015, nous sommes aussi un partenaire culturel officiel du Musée des Beaux-Arts et offrons le programme mensuel gratuit Art + Identity.
Avec plus d'acceptation et de visibilité dans la société d'aujourd'hui, pourquoi les festivals de film LGBT demeurent-ils importants de nos jours?
Je préfère voir le festival comme la représentation d'un créneau plutôt que d'un besoin. Un événement spécialisé apportera toujours une gamme d'oeuvres plus complet et complexe que ce qui sera disponible dans les festivals de films grand public. C'est notre travail de sélectionner des oeuvres qui émergent d'une culture LGBT évolutive. Dans cette veine, image+nation sert aussi de baromètre social pour illustrer une culture en constante évolution. image+nation n'a jamais été exclusif, mais plutôt conscient de son mandat de présenter un vaste éventail d'histoires et d'expériences d'ici et de partout à travers le monde.  C'est un endroit où nous pouvons partager ces histoires, nos histoires, avec nos amis, nos familles et nos collègues.
Dans cette époque super connectée, cela représente un moment collectif de discussion et de camaraderie à vivre en personne.
Deux de vos projections ont eu lieu à Never Apart. Parlez-nous d'elles et dites-nous pourquoi vous avez choisi de collaborer avec nous?
Oui, nous avons présenté nos populaires projections Queerment Québec à Never Apart pour la première fois en 2015. Ce programme est une collection d'oeuvres locales et se veut être un moment pour fêter ces artistes et souhaite créer une connection avec l'audience qui attend QQ chaque année avec impatience. Notre première fois à NVA a été un succès à salle comble, avec une prestation de la fabuleuse Tranna Wintour pour couronner le tout! À l'avenir, nous espérons faire évoluer cette rencontre en une soirée multidimensionnelle de cinéma, de producteurs culturels et de prestations artistiques. NVA est l'endroit parfait pour de tels projets avec son espace polyvalent, sa mission culturelle et sa philosophie créative. J'ai franchement hâte à une projection d'un film dans la piscine l'été prochain…
Pourquoi trouvez-vous que Never Apart est une addition importante à la scène créative montréalaise?
Le concept de Never Apart, avec son espace et sa mission, est une addition stimulante au milieu culturel de notre ville. Never Apart encourage l'ouverture d'esprit et la créativité à travers une multitude de disciplines et de pratiques culturelles comme la musique, la photographie, les arts visuels, le cinéma… la liste est longue. Dans ce contexte, c'est vraiment queer!
Quels sont quelques-uns des faits saillants du festival dans les dernières années?
Il y en a tellement! Depuis près de trois décennies nous avons présentés des films remarquables et accueilli des cinéastes incroyables. Certains viennent tout de suite à l'esprit, tels que Bruce Labruce, Barbara Hammer, John Greyson, Casper Andreas et Silas Howard, pour ne nommer que ceux-là. We've queered les classiques en présentant des films comme Cabaret, La loi du désir d'Almodovar, ainsi qu'une rétrospective des films d'Elizabeth Taylor après son décès. Nous parlons encore de nos projections d'après-midi de séries novatrices en rafale comme la version originale de Queer as Folk, Tipping the Velvet et d'autres séries axées vers les gens LGBT, bien avant que pratiquement tout soit disponible à tout moment comme on y est habitué maintenant. Nous donnions des croissants et du café aux spectateurs et nous embarquions ensemble pour quatre heures de télévision sur écran géant! 500 spectateurs enthousiastes au Parisien à chaque fois; ces représentations à guichets fermés réunissaient ces gens pour découvrir les toutes dernières productions des années 90 osant sortir des sentiers battus et voir nos vies représentées à l'écran. Je m'ennuie du Parisien et de la façon dont nous nous entassions dans ce complexe multisalles où nous avions quelques fois jusqu'à quatre écrans. C'était notre rendez-vous annuel pour redécouvrir de vieux amis, de nouveaux films et d'autres histoires à partager.
Le point le plus saillant aura été d'être témoin au fil du temps de l'évolution du cinéma queer en un genre cinématographique dynamique.
Que pouvons-nous attendre du festival l'an prochain?
Pour 2016, plus d'invités, plus d'événements More guests, more professionnels, plus du Musée des Beaux-Arts, plus de NeverApart, et encore plus de films d'ici et d'ailleurs qui s'adressent aux personnes LGBT de ces cultures. Autrement dit, nous créerons des événements variés, informatifs et divertissants qui reflètent les multiples facettes de la vie queer moderne.