MAPP_MTL: Interview with Thien Vu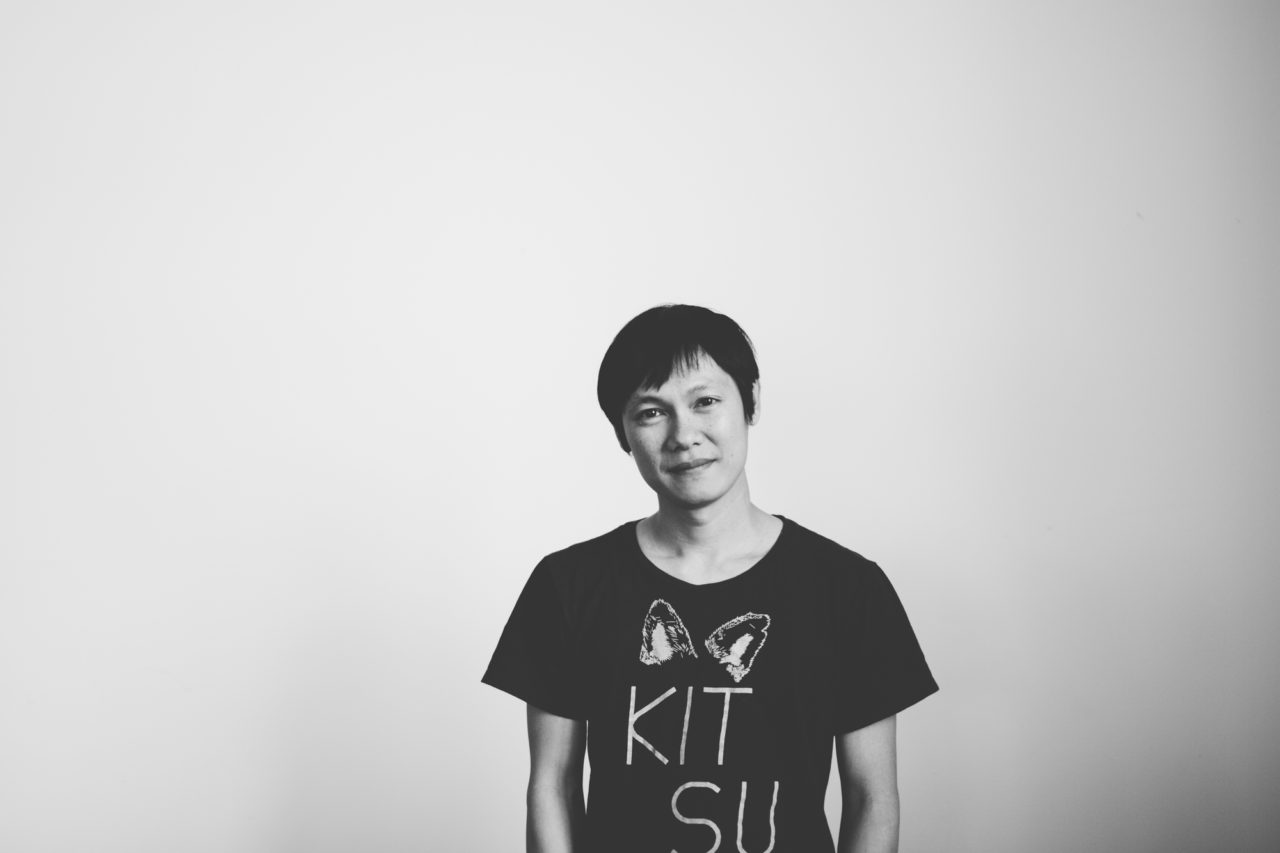 Never Apart is proud to co-host the first exhibition of MAPP_MTL: an unprecedented Montreal art festival that will feature exterior and interior installations, and will explore various urban surfaces as an open laboratory – a vision of the future of mapping.
Mapping, also called projection mapping or pixel mapping, is a fascinating medium that uses video projection to reinvent the places, spaces and objects that surround us. Thien Vu, the co-founder and director of MAPP_MTL, passionately describes how this relatively new medium has enormous potential to transform spaces and play with our perceptions of reality.
"Our goal for MAPP_MTL is to shed light onto the infinite possibilities of medium, and to offer an opportunity to the public to live uncommon and exceptional experiences," explains Vu.
Vu's experience in projections dates back to his VJ days, when he worked for various events and clubs around Montreal. Projecting onto video screens began to seem conventional and uninteresting to him, so he began to explore new ways of mapping.
"We're still in the early stages of mapping, but we think this medium is going to evolve extremely quickly," says Vu. "If you look at the beginnings of cinema 100 years ago, when images were first projected onto screens for an audience, we can see how it changed people's lives and became an important industry. We think mapping might have a similar story – it has an incredibly bright future."
While most people are familiar with mapping on buildings, the exhibit at Never Apart will feature exceptional mapping works by two artists. "We really want to focus on building awareness of mapping by bringing together different artists during exhibitions so we can incite new conversations and ideas," says Vu. "We want to open people's eyes and entertain them, but we also want to spark dialogue about art and technology – this is how great ideas can fuel further innovation."
MAPP_MTL's exhibit at will take place in two rooms at NVA: one dedicated to Jean-Sébastien Baillat's work, and another for artist Philipe Dubost's Le Voyage des Haïkus. Philippe Dubost is a researcher and new media developer working at Moment Factory. His work has contributed to some of the studio's most recognized projects, from the interactive stages of Nine Inch Nails Muse, to avant-garde brand experiences for brands such as Oakley. Le Voyage des Haïkus is a dreamy and playful art piece using projected pixels on a perpetually moving model train. "The combination of light patterns and miniature formats in this piece is intended to evoke childhood joy. I seek to create these little micro worlds without the constraints of reality," explains Dubost. "Moving all these tiny dots of light in space feels like high-end chemistry, like giving life to a flock of fireflies."
Artist Jean-Sébastien Baillat has worked in design and digital art for over a decade. He has pushed himself to design without boundaries, and to pursue original, colourful and striking work. His work explores repetition in form, solid colours, contrast, typography, as well as strange and hypnotic narrative constructions. He is the winner of more than 170 Canadian and international prizes in design, including a Cannes Lion. He has worked with clients and artists as diverse as Sasha & John Digweed, Ariane Moffatt, Place des Arts, Benoit Lachambre, MUTEK, ELEKTRA, C2MTL, Moment Factory, Cirque du Soleil, L'Oréal, Red Bull Music Academy and many others. He is fascinated by the digital (video, light, signal) and the physical (prints, objects). With his new project, he explores the possibles interrelation between static objects and lights using videos, neons, and infinity mirrors.
"We expect Dubost's and Baillat's work to inspire and completely captivate the audience," says Vu. "Their work is innovative, but also interactive." Interactivity is an important element in mapping, Vu suggests, as people can enjoy this medium as a form of augmented reality without having to experience the art through a device. "Unlike virtual reality, which is currently completely disconnected and somewhat isolating, mapping is connected to reality and can be a shared experience."
Mapping can involve some technological challenges, and the equipment can be expensive. "Right now, mapping calls for some technical prowess, but we want to promote this medium and gradually democratize it. The more we expose it, the greater the chance that more people will get involved," says Vu. It seems like technology always starts out as costly and cumbersome, but eventually works its way into our everyday lives, and can be applied to countless industries. Vu suggests the same fate could be the same for mapping, given enough exposure.
Naturally, the founders of MAPP_MTL are drawn to unconventional spaces, and have an affinity for Montreal's Mile-Ex art community.  "We had heard about this new Mile-Ex gallery, Never Apart, and of course were keen to check it out," says Vu. He adds, "We noticed that it wasn't just a space – we could sense that there were good people behind it. The people at their events emit a really positive energy, which is why it's such a good fit for our first exhibition."
The Mile-End and Mile-Ex districts are home to the highest per capita densities of artists in North America, with a multitude of artist studios and galleries. "It's this hotbed of creative energy that inspires us to make this neighborhood the heart and home of MAPP_MTL," says Vu. The first major outdoor installations will take place amid the district's heritage buildings and their industrial shadows – offering an interesting contrast with the more futuristic aspects of mapping.
Never Apart est fier d'accueillir la première exposition de MAPP_MTL, un festival d'art montréalais sans précédent qui met en vedette des installations extérieures et intérieures et qui explorera différentes surfaces urbaines tel un laboratoire ouvert, soit une vision de l'avenir du mapping.
Le mapping, aussi appelé projection mapping ou pixel mapping, est un médium fascinant qui se sert de video projections vidéo de manière à réinventer les lieux, les espaces et les objets qui nous entourent. Thien Vu, le co-fondateur et directeur de MAPP_MTL, décrit avec passion l'énorme potentiel de ce relativement récent médium de transformer les espaces et de jouer avec notre perception de la réalité.
« Notre but pour MAPP_MTL est de faire la lumière sur les possibilités infinies de ce médium et d'offrir au public l'opportunité de faire l'expérience de moments inhabituels et exceptionnels, » explique Vu.
L'expérience en projection de Vu remonte à ses années en tant que VJ, alors qu'il travaillait pour un nombre de clubs et d'événements à Montréal. Le fait de projeter sur de simples écrans vidéo lui sembla bien vite conventionnel et banal; il se mit à explorer de nouvelles façons d'utiliser le mapping.
« Nous sommes encore aux débuts du mapping, mais nous croyons que ce médium va évoluer de façon très rapide, » racontes Vu. « Si on pense aux débuts du cinéma, il y a de cela cent ans, lorsque des images ont été projetées sur un écran devant un auditoire pour la première fois, on peut remarquer à quel point ça a changé la vie des gens et est devenu une industrie importante. Nous pensons que le mapping puisse avoir le même potentiel, avec un avenir tout brillant devant lui. »
Bien que la plupart des gens sont familiers avec l'idée du mapping sur des immeubles, l'exposition à Never Apart présentera des oeuvres de mapping exceptionnelles venant de deux artistes. « Nous voulons vraiment mettre l'accent sur la sensibilisation au mapping en réunissant deux artistes différents durant les expositions de manière à provoquer des conversations et idées nouvelles, » explique Vu. « Nous voulons ouvrir les yeux des gens de même que les divertir, mais nous voulons aussi susciter un dialogue face à l'art et la technologie. C'est de cette manière que de grandes idées mènent à de nouvelles innovations. »
L'exposition MAPP_MTL se déroulera dans deux salles de NVA: une dédiée au travail de Jean-Sébastien Baillat et l'autre à l'oeuvre Le Voyage des Haïkus de Philipe Dubost. Dubost est un chercheur et un concepteur de nouveaux médias qui travaille à Moment Factory. Il a contribué à quelques-uns des projets les plus reconnus du studio, en allant des scènes interactives de Nine Inch Nails Muse aux expériences avant-gardistes de marque pour des compagnies telles que Oakley. Le Voyage des Haïkus est une installation joueuse et rêveuse qui se sert de pixels projetés sur un train miniature perpétuellement en mouvement. « La combination dans cette pièce de motifs de lumière et de formats miniatures est sensé invoquer l'allégresse de l'enfance. Je cherche à créer ces micro-univers sans les contraintes de la réalité, » explique Dubost. « Faire mouvoir tous ces petits points de lumière dans l'espace ressemble à de la chimie de pointe, tel donner vie à une volée de libellules. »
L'artiste Jean-Sébastien Baillat travaille en design et en art digital depuis plus de dix ans. Il s'efforce à créer sans limites et à réaliser des oeuvres originales, colorées et marquantes. Ses oeuvres explorent la répétition en termes de formes, de couleurs unies, de contrastes, de typographie et de constructions narratives hypnotiques et étranges. Il est le lauréat de plus de 170 prix de design canadiens et internationaux, incluant un Lion de Cannes. Il a travaillé avec des clients et des artistes aussi variés que Sasha & John Digweed, Ariane Moffatt, la Place des Arts, Benoit Lachambre, MUTEK, ELEKTRA, C2MTL, Moment Factory, le Cirque du Soleil, L'Oréal, Red Bull Music Academy et plus encore. Il est fasciné par le digital (la vidéo, la lumière, les signaux) et le physique (les imprimés, les objets). À travers ce nouveau projet, il explore les interrelations possibles entre des objets statiques et des lumières en utilisant des vidéos, des néons et des miroirs infinis.
« Nous nous attendons à ce que les oeuvres de Dubost et de Baillat inspirent et captivent entièrement l'audience, » affirme Vu. « Leurs oeuvres sont innovatrices, mais aussi interactives. » L'interactivité est un élément important du mapping, Vu soutient, puisque les gens peuvent jouir de ce médium en tant que forme de réalité augmentée sans avoir à en faire l'expérience par le biais d'un appareil. « Contrairement la réalité virtuelle qui est à l'heure actuelle complètement déconnectée et même isolante, le mapping est connecté à la réalité et peut être une expérience partagée. »
Le mapping peut comporter quelques défis technologiques et l'équipement peut être dispendieux. « Présentement, le mapping requiert une certaine agilité technique, mais nous voulons promouvoir ce médium et le démocratiser de manière graduelle. Plus nous lui donnons de la visibilité, plus il y a de chance que d'autres gens s'impliquent, » dit Vu. Il semble que la technologie a toujours des débuts onéreux et encombrant, mais elle finit toujours par s'immiscer dans notre quotidien et peut s'appliquer à d'innombrables industries. Vu suggère qu'il pourrait en être de même pour le mapping, s'il reçoit assez de visibilité.
Naturellement, les fondateurs de MAPP_MTL sont attirés par les espaces non-conventionnels et ont une affinité pour la communauté artistique du Mile-Ex de Montréal. « Nous avions entendu parler d'une nouvelle galerie du Mile-Ex gallery, soit Never Apart, et avions bien sûr eut envie d'aller y jeter un coup d'oeil, » raconte Vu. Il ajoute, « Nous avons remarqué que ce n'était pas seulement qu'un espace, nous pouvions sentir qu'une bonne équipe y était à l'oeuvre. Les personnes présentes à leurs événements dégagent une énergie vraiment positive, ce qui est la raison pour laquelle l'espace était un excellent choix pour notre première exposition. »
Les quartiers du Mile-End et du Mile-Ex affichent la plus forte densité d'artistes par habitant en Amérique du Nord, avec une multitude de studios d'artistes et de galeries. « C'est un foyer d'énergie créative qui nous inspire à faire de ce quartier le coeur et le point d'ancrage de MAPP_MTL, » exprime Vu. Les premières installations extérieures considérables prendront place à même les immeubles patrimoniaux de coin et leurs ombres industrielles, offrant un intéressant contraste aux aspects plus futuristes du mapping.